By sheer chance I found out that Micro$haft has sneakily, without any notice afaik, dropped support for InternetExplorer for Mac 5.2 since last Saturday! This is what I get when I try to run Youtube videos: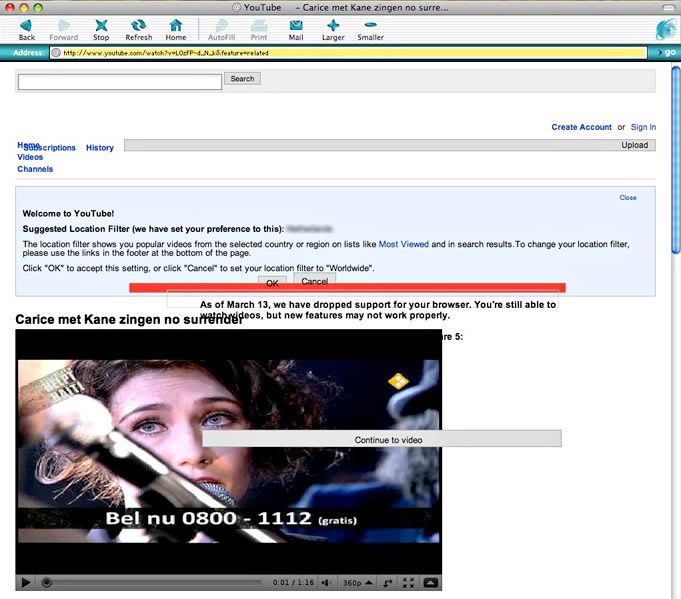 And a colorful rolling beachball...
IE R.I.P.
So does that mean that M$ don't have a browser for OSX anymore?