Quote:
Originally Posted by
cloudgazer
Copied the entire thing perfectly? Obviously not, but stayed very close to the sense of iPhone, definitely. Then the OEMs took that OS and slapped icons all over it that were lifted straight from the iPhone, frequently used a form-factor that aped the iPhone and so we were left with an iOS like UI on an iPhone like slab sporting iPhone like icons. Coincidence? Really?
Let's just consider a tiny picayune feature - the phone icon.
Back in olden times phones had keypads, and keypads had 'call' buttons
Moto RAZR:
Classic Nokia: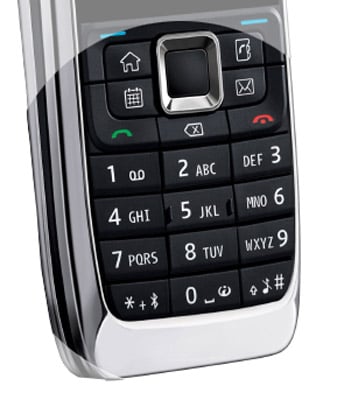 About the only thing that you could be sure of about the call button was that it was green or grey, might plausibly resemble a phone and would be on the left. In fact the two keypads look exceedingly different. Moto is using a very stylized font, while Nokia is using a very understated one. Above the main number-jpad the navigation buttons are very very different. Moto & Nokia for years competed in feature phones but they very rarely resembled each other's offerings - especially not in the small details.
Apple:
Samsung:
Believe it or not icons can be trademarked, and that one is. Samsung had a huge choice of options for a phone icon that wouldn't copy the iPhone, but they made a conscious decision to stay as close to the iPhone icon as they thought they could. Not a bit for bit copy of course, but enough that the message is there. Funniest of all, Samsung's feature phones and Bada phones didn't even generally have a green call button, their call button was a grey angular elongated horizontal receiver. What was wrong with that?
Android isn't a perfect copy of the iPhone, but Android phones are frequently filled with design elements gratuitously lifted from the iPhone, and you have to work quite hard at it to not notice.
Have you ever used an android phone other then thirty seconds at a display kiosk. Your example is app icons mainly the ones that where added by manufacturers on their skins. You did not however talk about the native android icons found on Vanilla android. Look at the nexus line..