Rick Perry hates women, children, minorities, teachers, and little puppy dogs. He wants to kill old people and throw Granny out on the street. He
kills!
He
executes!
Then he
prays!
To
God!
Quote:
Perry also did poorly on classes within his animal science major. In fall semester 1970, he received a D in veterinary anatomy, a F in a second course on organic chemistry and a C in animal breeding. He did get an A in world military systems and "Improv. of Learning" -- his only two As while at A&M.
That's it. A D in veterinary anatomy. Clearly this guy can't be President.
Besides, if you close your eyes, he sounds just like George Bush!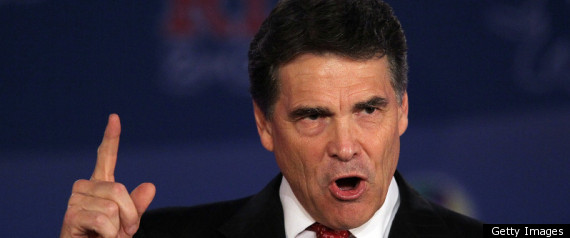 You know it's going to happen... bring it on...