Quote:
Originally posted by MacGregor
Yeah, I guess.

USB is a good strategy here as long as you buy the hub. USB devices are abundant and cheap, but they just mean more cables and with the hub those devices become as big as the computer itself.

I didn't know the Dlink wifi card didn't work with the Mac, the wifi router works fine.

Thanks for convincing me not to waste time on this thread anymore.
\ yeah you should spend time on this thread instead:
http://forums.appleinsider.com/showt...0&goto=newpost
for example, someone actually made a usb hub 'slice' for the mini...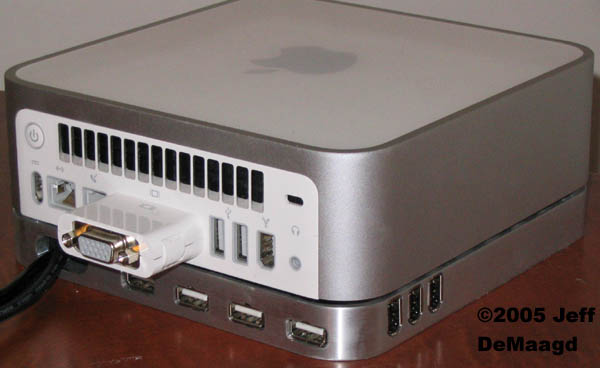 i think that thread is a much more worthwhile 'Mac mini expansion' debate