Drive Genius 3 integrity test results
I've been having trouble with some external drives. One was definitely failing, but it was all backed up on a Time Machine drive. So I replaced the failing drive and went to restore it with Time Machine. The first half of the transfer went fine and was left overnight to complete. When I checked it the next day, it had slowed WAY a little more than half way through. Probably roughly 10MB/minute. Though it didn't give me any error messages or anything. It just continued to crawl along.
So, I ran some sustained read/write integrity tests on both drives using Drive Genius 3. Then I realized I didn't have any idea how to interpret the test results.
Can someone tell me what these results mean?
Here are the results for the new drives that the files are being copied to: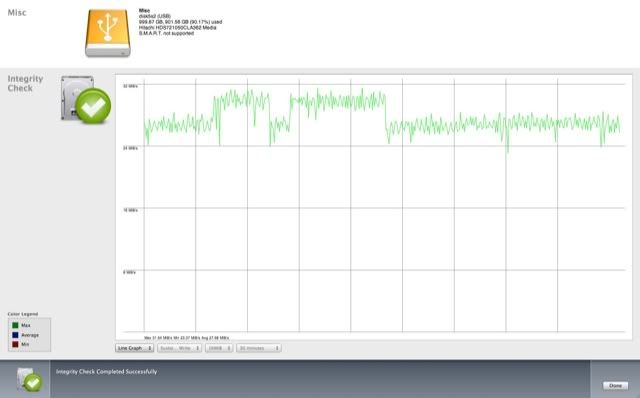 Here are the results for the Time Machine drive: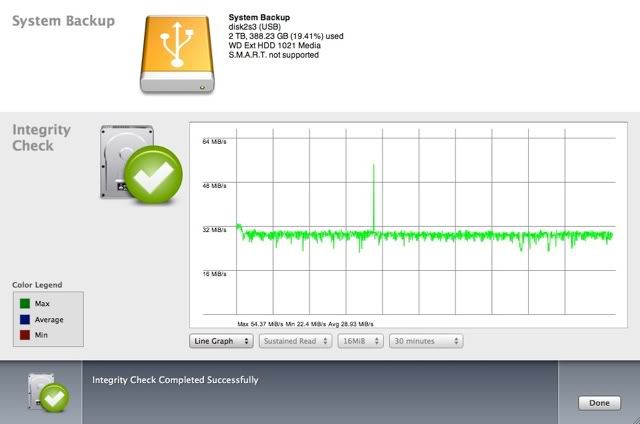 My intuition would say these drives appear to be fine, but Drive Genius doesn't have any kind of documentation to help me interpret these results. Little help?