A future without a keyboard and mouse
The keyboard and mouse have been the traditional input methods for as long as computers have been around but I have never felt they were very natural. When you communicate with another person face to face, imagine how slow it would be if you had to type every phrase.
They clutter up workspaces if you need to have papers on your desk. They constrain form factors of devices like laptops. People have to be taught how to use them.
The capacitive touch screen that the iPhone popularised made it clear that computers could exist perfectly well without hardware keyboards and mice but there's a new device that can help:
https://live.leapmotion.com/about/
[VIDEO]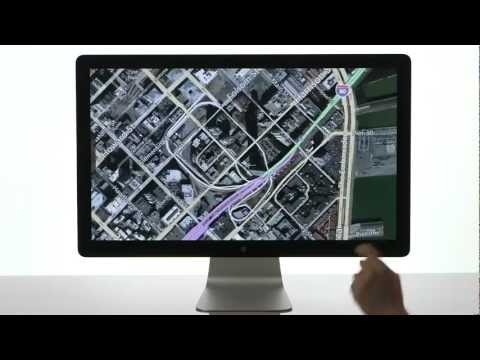 It creates a 3D virtual space accurate up to 1/100th of a mm.
This allows full gestures, you would be able to type onto a virtual keyboard (good for multi-language keyboards), you can draw with pressure sensitivity and so on. All with just a tiny device.
It doesn't have to get rid of the tactile devices but none of them have to be connected. Imagine a gamepad. It can have no electronics inside but just dummy buttons, the 3D sensor will know which button you press. Same with a keyboard. This means an iMac can have the sensor fitted on the front and you just sit a dummy keyboard on the table. It would significantly cut the cost of Apple's wireless keyboards and remove the wake-up times over bluetooth.
This can add to the iPad's abilities as it could sense your intent before touching the screen so it could deal with hover gestures in browsers and for most things, prevent you having to smudge up the screen.
They can print a keyboard on the smart cover and you just tap on the pattern for it to know which keys you are pressing if you prefer tactile feedback or a virtual keyboard can show your finger locations with selection states as you hover your hands around to let you see which key you are about to press and just do a poke gesture to activate it. If you make a mistake, just make a swipe gesture to delete the character.
Apple seems to be wondering how to spend their hoard of cash, well I'd say this technology would be a good start. It can make Macs fun to use the way iOS devices are.