Watch: Apple Lightning EarPods for 'iPhone 7' supposedly appear in new video
Posted:
in iPhone
edited August 2016
A new video shows a what is said to be a functional set of authentic Apple Lightning EarPods -- an accessory that could be packed in with any future iPhone lacking an analog headphone jack.
The video creator does demonstrate functionality by controlling the iPhone 6 audio playback with the remote attached to the cable, as well as playing back audio through the buds adjacent to the camera microphone. However, the video never shows the entire cable in frame at once.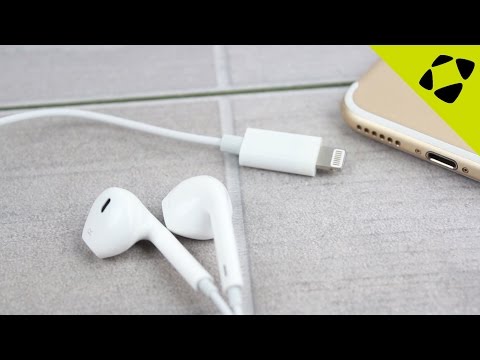 Reports started circulating in
November 2015
that Apple would eschew the analog port, in favor of the digital Lightning interface on the next major iPhone update. A follow-on supply chain source produced a mock-up
reportedly sourced
from pre-production sample data in April 2016 that also had no headphone jack.
Multiple sources have claimed that they are in possession of the official Apple Lightning earbuds since November, none verifiable at this point. Additionally, at the end of July, a
questionable report
surfaced demonstrating the existence of what was called a legitimately Apple-built Lightning-to-headphone adapter.
While the provenance of all the "iPhone 7" rumors to this point are unclear, they all have commonalities. None of the sources show significant departures from the iPhone 6 family design language, and none of them have a headphone jack.
The next major iteration of the iPhone is expected to be announced in early September.