AirPower wireless charging mat for Apple Watch and iPhone arriving in March, claims supply...
Another publication has latched onto rumors that Apple will be launching its AirPower wireless charging mat in the next few weeks, with a report from DigiTimes about Taiwanese component shipment increases claiming the Apple-designed power accessory will arrive by the end of March.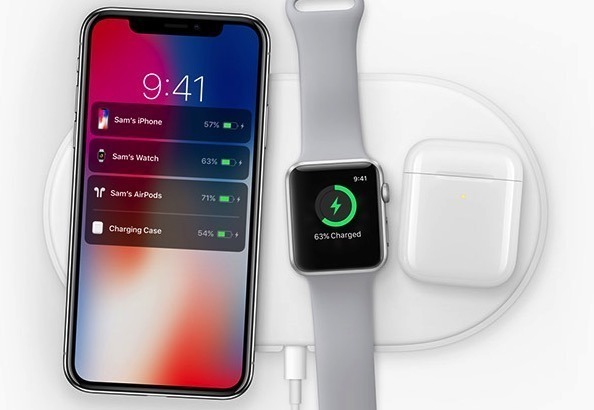 The lede for the
DigiTimes
story
mentions that Apple is "set to launch"
AirPower
before the end of the month, but doesn't offer a specific date. This matches the timing of rumors stemming from an
unnamed
Best Buy "tipster" and a
source
of
Mac Otakara
, both published last month, suggesting the release will take place in March.
So far, all Apple has confirmed about the AirPower mat's release is that it will be sometime in 2018, and has kept quiet about pricing, specifications, or a narrower release window.
Introduced during the
September iPhone event
, AirPower is designed to provide power to multiple devices simultaneously, with Apple advising it would be able to charge an iPhone, an Apple Watch, and the AirPods charging case at the same time.
DigiTimes
' report sources claim AirPower will have a maximum charging performance of up to 29W, a significant increase from the 7.5W other single-device charging pads currently offer. It is unclear if the 29W refers to the maximum charging capability for a single device or for multiple devices at the same time, but it is probable that the single device charging rate will be a lower figure.
Industry sources cited by
DigiTimes
advised suppliers of the glass passivated package (GPP) bridge rectifiers, an important component for wireless charging, are expected to double shipments in the first quarter of 2018 from the previous quarter, with further rises in the second quarter also expected.
The sources explained that the lack of a need to meet Qi certification standards set by the Wireless Power Consortium means the GPP bridge rectifiers that support AirPower "do not involve complicated technology but require slim packing specs." So far, Taiwanese manufacturers of the components have delivered small-volume shipments since the second quarter of 2017, but are expected to rise with the imminent launch of AirPower-compatible devices.
DigiTimes has a poor track record regarding specific Apple features, or timing of releases, as it sources its data from individual parts suppliers who don't generally have a good handle on the whole situation.