Warren Buffett reduced stake in Apple at end of 2018
Legendary investor Warren Buffett reduced his position in Apple to 249.6 million shares as of Dec. 31, with the reporting period ending just days before the tech giant announced it would miss first quarter revenue guidance due to sluggish iPhone sales.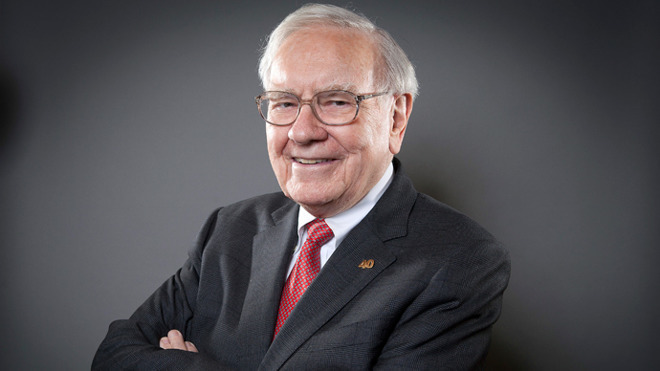 The "Oracle of Omaha" divulged the figure in a Schedule 13-F issued to the U.S. Securities and Exchange Commission
on Thursday
. A separate 13-G, mandatory for parties who own more than 5 percent of a public company's outstanding stock, notes Buffett's Berkshire Hathaway holds shared voting power in Apple amounting to 255,300,329 shares, with the number including investments made on behalf of insurance companies represented by the investor.
Today's filing reveals Buffett decreased his stake in Apple by
just under 3 million shares
since the last reporting period in September 2018. At the time, the investor had just boosted his position by 522,802 shares of common stock to end the third quarter with 252,478,779 shares.
In an interview last year, Buffett
explained why Apple
remains a good investment despite market reports that suggested a dip in iPhone demand. Those predictions were rendered accurate, as Apple
lowered revenue estimates
for its first fiscal quarter of 2019 on the back of a slowdown in Chinese iPhone sales.
"I do not focus on the sales in the next quarter or the next year," Buffett said of iPhone in August of 2018. "I focus on the -- they won't tell you exactly how many -- but hundreds and hundreds and hundreds of millions of people who practically live their lives by it. And if you look at that little...piece of whatever it is, it's some the most valuable real estate in the world."
Apple revenue ultimately fell within the revised forecast at
$84.3 billion
. Revenue from iPhone came in at $52 billion, down 15 percent year-over-year.
Berkshire first bought into Apple in 2016 with a share purchase worth about $1 billion, a figure that was extended to 57.4 million shares at the end of 2016. That stake increased to 133 million shares a quarter later and has since swelled to the 249.6 million shares reported today.