Hands on: Swagtron's iPhone-enabled SwagCycle Pro scooter
We've been exploring portable, iPhone-connected electric vehicles lately, and the next one we're putting on our local roads is Swagtron's SwagCycle Pro.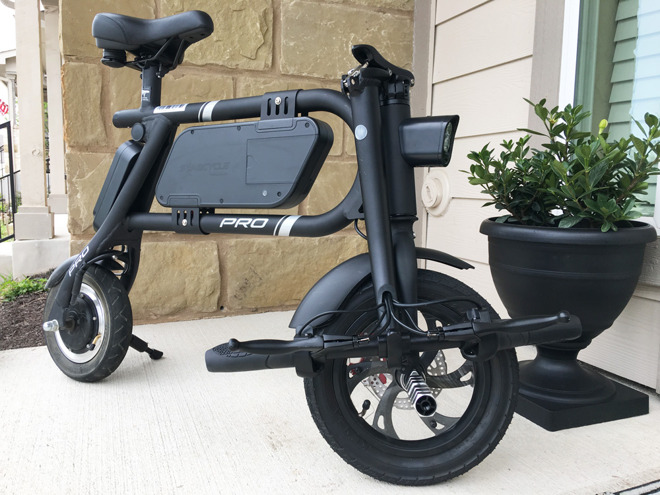 If you know the Swagtron name, it's probably because of their hoverboards. They capitalized on the initial fad, and they still sell many different models -- you can even take some offroad.
They also have scooters, skateboards, and electric bikes though, and in recent times they've made a stronger effort at being a serious option for commuters. Enter the
SwagCycle Pro
, intended for short trips or that "last mile" after getting off a bus or train.
While it resembles a compact bike, make no mistake -- it's really a scooter. There are no pedals, so if you run out of power, you'll be walking it home. That means it also has a relatively short range, between 12.4 and 15.5 miles.
Assuming you go slow and don't run into any hills, that is. After using the
SwagCycle II app
to adjust the max speed to 18mph, we ran out of power in just a few miles -- for full distance, you'll need to leave the throttle capped at 10mph, which is slower than the 15mph of Segway and Xiaomi scooters used by companies like Bird and Lime.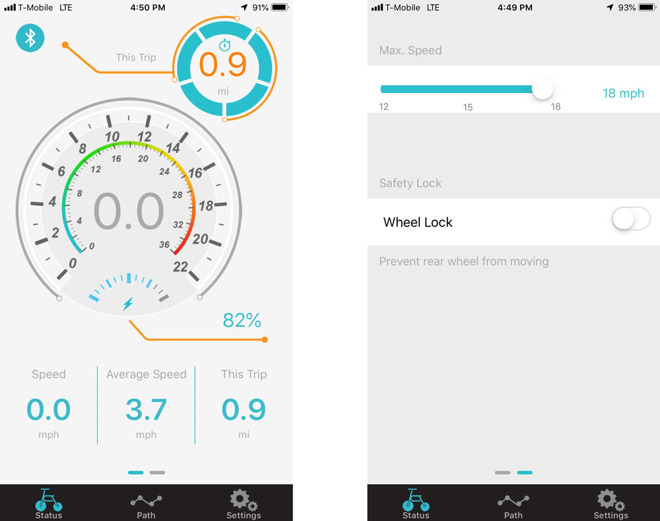 There's a lot to like about the Pro nevertheless. Its controls are as intuitive as you could want, and the foldable stock works beautifully while still feeling rock-solid. The design of the iOS app is a little retro, but has all the essential features and can even diagnose some technical issues. No trouble so far, thankfully.
Its seat is surprisingly comfortable, too, and its fixed-length foot pegs should accommodate most heights. It's fun to ride so long as you're not self-conscious about its name or size.
Keep following
AppleInsider
for a full text and video review in coming weeks.