Editorial: Intel CPU constraints are sign on the road to ARM chips in the Mac
Apple CEO Tim Cook mentioned that Apple took about a five percent hit on Mac revenues because of constraints on Intel processors, and the company can't seem to break the 10nm process barrier. The last two times that a chip supplier couldn't keep its promises, Apple made a big move to another architecture -- and this is just another sign on the road to an ARM Mac coming relatively soon.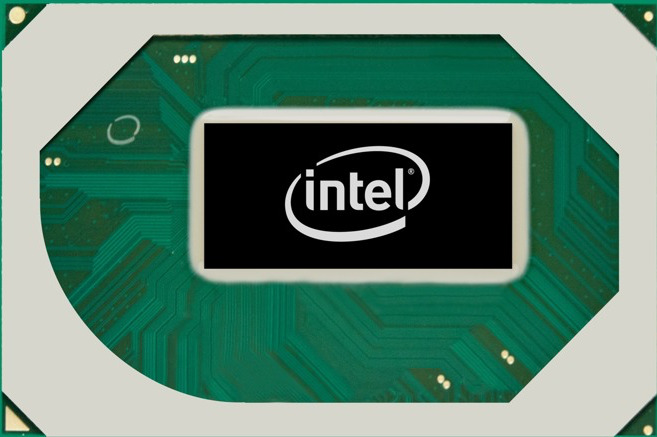 Apple
has been rumored
to be moving its
Macs over to running on ARM processors
in part because Intel hasn't been able to keep up performance. Yet there's a whole other side to the problem and it's volume. Right now Intel can't keep up with the demand it's got.
That sounds like a good problem to have, and certainly Apple has had its fair share of demand far outstripping supply. Plus Intel has just
updated its H-series processor
, the one that was used in the 2018 MacBook Pro.
Only, while it's faster than it was and of course that's what both Apple and we want, it's a stopgap. This new processor is still using Intel's now aging 14-nanometer production process. Intel hasn't set a deadline for itself for a process reduction in the last five years that it didn't miss.
Where other chip producers are looking at 7nm production
and smaller
, even if not quite the same across the board, Intel has even had to defend its efforts to make a 10nm process. Late in 2018, rumors purportedly from sources within Intel had even claimed that the company was secretly abandoning its 10nm processor development. Intel was quick to
deny everything
.
Media reports published today that Intel is ending work on the 10nm process are untrue. We are making good progress on 10nm. Yields are improving consistent with the timeline we shared during our last earnings report.
That was in October 2018, though, and just a month before, Intel had owned up to some overall problems caused by increased demand for its processors in PCs.
"The surprising return to PC TAM [total addressable market] growth has put pressure on our factory network,"
wrote CFO and Interim CEO Bob Swan in an open letter.
"We're prioritizing the production of Intel Xeon and Intel Core processors so that collectively we can serve the high-performance segments of the market. That said, supply is undoubtedly tight, particularly at the entry-level of the PC market."
He went on to list what Intel was doing to address this inability to keep up with demand. It included specifics such as investing an extra $1 billion into its 14nm plants in Oregon, Arizona, Ireland, and Israel. Plus he made broader claims to do with the future development of processors.
"We're making
progress with 10nm
," wrote Swan. "Yields are improving and we continue to expect volume production in 2019."
Intel's investments and expectations of improved supply followed after reports in September 2018 that Intel's slow production was causing it to strongly consider
outsourcing its production
, including to Apple A-series chip foundry TSMC. It was claimed by report sources that it was falling short of demand for 14-nanometer processors by "as much as 50 percent," with candidates including the H310 and other 300-series chipsets, some of which had allegedly suffered shortages of supply since May.
Some evidence towards the short supplies include a raise in price for its cheaper processors, while the high-end Core i7-8700K was reportedly going in and out of stock at retailers, a problem compounded by its high-end nature likely equating to lower production figures than others the firm produces.
Apple's choices made
Back in 2016, Apple released the first new case design in the MacBook Pro since the 2012 Retina MacBook Pro. As you'd expect, it was thinner and lighter than the 2012.
The MacBook Pro enclosure was very clearly designed for a roadmap that Intel set forth. Intel did crank out faster chips for the machine, sure, at the same thermal design profile (TDP). But, TDP is a measure of a chip at its rated speed, and has nothing to do with the "turbo" speeds, and the dissipation thereof.
So, what we ended up with in 2018 was the six-core i9 MacBook Pro. As shipped, the firmware wasn't up to snuff in regards to thermal control, but even after the patch, the machine still isn't all it could have been, had Intel shipped its 10nm process parts that would have less waste heat -- yes, even at turbo -- for the same processing power in 2017, like it undoubtedly promised to Apple during the 2016 chassis design process.
And then, there's "Marzipan." We've already spoken about it as some length about it being Apple's long-game gateway to ARM Macs, and won't repeat the discussion here.
Other industry doubts
Intel's biggest buyers aren't entirely buying Intel's spin on the chip shortage matter.
"[It's] unfortunate when any key component goes into shortage," said HP's CEO Dion Weisler in 2018. "There's always something in this industry, at the moment it happens to be chips from Intel." At the time, Weisler predicted shortages for the next six months and mentioned that AMD "has got a fantastic portfolio... they are really strong now."
Lenovo's Chief Operating Officer agreed with HP's assessment of the matter.
"It's going to be in my opinion probably for the next six months," said Gianfranco Lanci. "I agree that AMD is going to be a good alternative in terms of performance, it's a good alternative in terms of supply."
And, there are more complaints from other vendors. Even Microsoft has Windows for ARM -- but they did that for other reasons.
All roads point to ARM
AppleInsider
has
talked before about how Intel is now in the position that PowerPC
was before Apple moved away from it -- and that Motorola was in before PowerPC.
Yet that was solely focusing on the weakening performance of those company's processors, and the way that their future roadmap wasn't promising. Even if Intel could make the processors that Apple wants, with the performance it wants, in the thermal envelope it needs, it isn't making them in enough volume -- and Tim Cook has specifically pointed out that Intel is failing to deliver.
We also talked about how a shift to ARM for Mac is effectively inevitable and not a cause for concern for most. And, if reports are true, many of Apple's remaining 32-bit routines
aren't going to be updated
to 64-bit for whatever geologic feature macOS 10.15 is called. The 32-bit "appocalypse" is heralding a 64-bit future
without cruft left over from 32-bit days
.
Intel literally can't make chips fast enough. But soon, Apple probably isn't going to care.
Keep up with AppleInsider by downloading the AppleInsider app for iOS, and follow us on YouTube, Twitter @appleinsider and Facebook for live, late-breaking coverage. You can also check out our official Instagram account for exclusive photos.