Apple Music promotes Tyler, The Creator's "Igor" with tickets to live performance and stre...
Apple Music will be streaming a performance of Tyler, The Creator's new album "Igor" on May 22, with the music streaming service promoting the album by offering free tickets to see the artist perform live in a show in Los Angeles.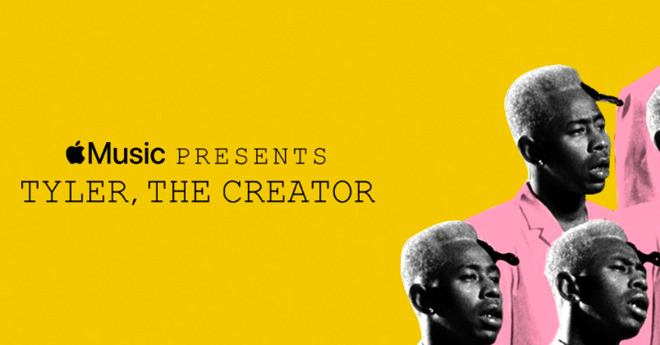 Released on May 17, "
Igor"
is rapper Tyler, The Creator's fifth studio album, following up from the 2017 release "Flower Boy." The album is available to stream on Apple Music as well as other streaming services, with highlight tracks including "Igor's Theme," "Are We Still Friends," and "New Magic Wand."
To promote the album's launch, Tyler tweeted a link to an
Apple webpage
about a live performance that will also be streamed via Apple Music, on May 22. Promoted as "Apple Music Presents," and retweeted by the official Apple Music account, the link advises the Wednesday performance will be somewhere in Los Angeles, and that fans can acquire tickets to attend.
A ticket application page asks for basic information to apply for a ticket, but has the notable qualifier asking to "Complete the lyrics," a way for entries to be whittled down to just those who are familiar with the rapper's work.
According to the page, applicants will receive a ticket for themselves and as a guest, with photo ID required for entry and all attendees must be 16 years of age or older to gain access to the show. Successful applicants are also given either a "priority" or "standby" ticket, indicating more tickets may be provided than spots at the performance, and not everyone who gets a ticket may be able to watch.