Leaked Apple document says new Siri device is coming by fall 2021
Posted:
in iOS
edited November 2020
Leaked documents relating to Siri reveal upgrades to the digital assistant are coming in late 2021, aimed at supporting a new piece of hardware.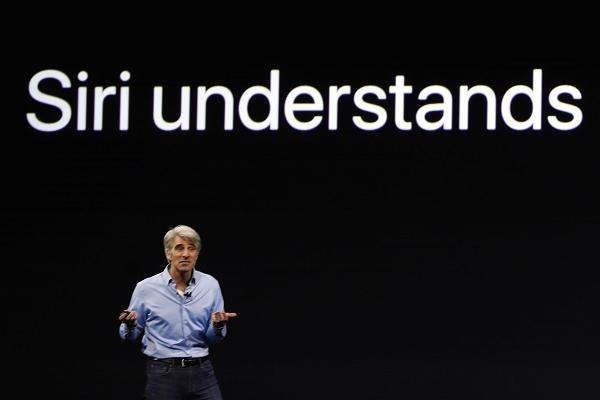 A list of
Siri
upgrades expected to arrive before "fall 2021" includes expected elements for "new hardware support" for a "new device," though a report published on Friday is light on those details. Codenamed "Yukon," the upgrades to Siri will introduce support for Find my Friends to the voice-based service, the documents claim. Siri will also include support for accessing the App Store, though the capabilities relating to that are not advised by a report.
Built-in machine translation could enable language interpreting capabilities within Siri, without needing a cellular or other network connection at all, a feature that could be handy for travelers.
A large section of the internal documents,
provided
to
The Guardian
by a former Siri "grader," mentions how
Siri
could work with other devices in a variety of ways. At its simplest, features to enable Siri to read out message notifications to users wearing AirPods is suggested, while the ability to use
Shazam
via Siri on Apple Watch is also touted.
A bigger feature could be commanding Siri on one device to perform actions on another. One example given is to "Play Taylor Swift on my
HomePod
," which could be said on an Apple Watch or iPhone remotely and interpreted to control the user's smart speaker at home.
Arguably the biggest element is the ability to "have a back-and-forth conversation about health problems" with Siri. While this could take the form of Siri providing a basic diagnosis of the user to see if medical treatment is worth attaining, it is also possible that the conversations could form part of
HealthKit
or ResearchKit, Apple's initiatives in the medical field.
Despite the lack of information relating to what kind of new Siri-equipped devices are on the way, one of the most likely candidates is the HomePod, which is
enjoying success
in reaching markets like China where rival systems from Google and Amazon aren't available. It is plausible that Apple could produce a "mini" version of the HomePod, offering consumers a cheaper and smaller version in a similar vein to the Google Home Mini and the Amazon Echo Dot.
Apple has been rumored to be working on a new generation of the audio device
for some time
, with a cheaper variant also predicted by analyst
Ming-Chi Kuo
in April 2018, though such a model has yet to be launched.
Keep up with all the Apple news with your iPhone, iPad, or Mac. Say, "Hey, Siri, play AppleInsider Daily," -- or bookmark this link -- and you'll get a fast update direct from the AppleInsider team.