Review: Atta Gora Liberte headphones are a great blend of fashion and function
Reasonably priced and extra comfortable, the Atta Gora Liberte truly wireless earbuds cater to those who aren't looking to spend luxury earbud money just yet.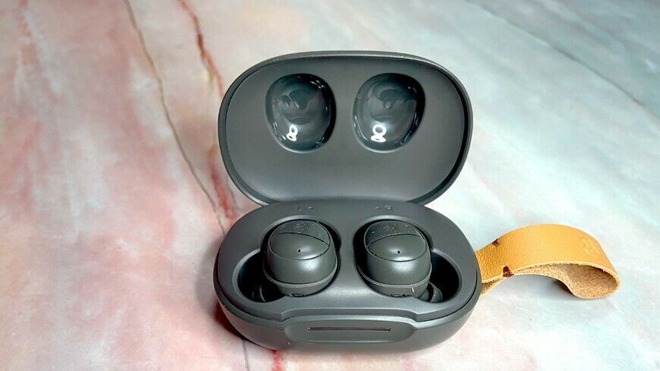 Atta Gora is combining style with substance in their new truly wireless Liberte earbuds. These little earbuds are simple, stylish, and come in at a price that won't break the bank.
Fit & feel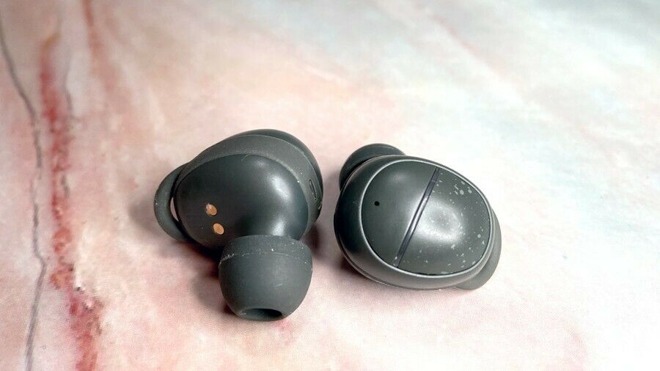 As someone who struggles to find comfortable earbuds, I was impressed with the Liberte earbuds. The small size meant it fit in my ears easily and their small ear-wing bump held everything securely without any pressure hot spots.
Those who have larger ears may find these a bit small, and they could potentially fall out during use. In fact, I'd be hesitant to recommend them to anyone who has had prior issues with in-ear earbuds falling out, even if you planned on replacing the tips with one of the larger sizes included. But, for anyone with smaller ears, these are a great option.
Battery life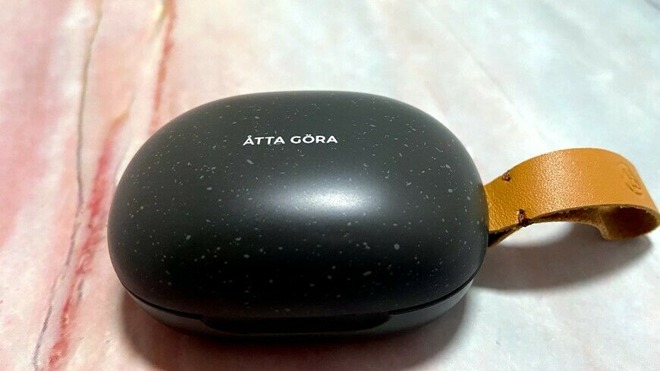 As far as battery life goes, the Atta Gora Liberte performed where you'd expect. At a moderate volume, I got just about six hours' worth of playtime before I had to return them to their case to charge. The case includes a quick charging feature-- a 15-minute charge nets a three-hour playback.
I was able to charge the headphones almost three full times before I needed to recharge the case. The case can be charged via USB-C or a wireless charging pad, which is always lovely to see. Tossing them on a deskside charging pad at the end of the day is easy to incorporate into a routine, making it far more likely that you'll always have them at the ready.
Sound quality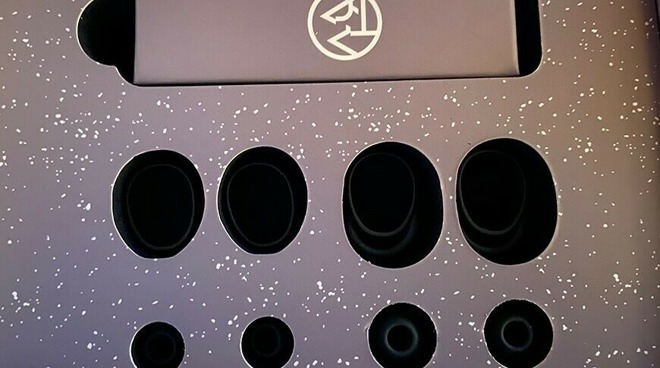 The Atta Gora Liberte earbuds come with parts to find your perfect fit
The Liberte bill themselves as having some of the highest sound quality out there, and while it's decent, I don't think it's particularly mind-blowing. They have excellent mid-range, which makes them particularly suitable for listening to podcasts and casual music listening. Their high range was decent, though, at higher volumes, there was some mild distortion.
The bass is where the Liberte come up short. The manufacturers bill the Liberte as having strong bass, which I didn't find to be the case. Even when switching to ear tips that made for a tighter fit than I'd usually choose, the bass was, at best, average. The small size of the Liberte is the culprit here-- truly wireless headphones are often lacking in the bass department.
The earbuds also have a built-in microphone so you'll be able to take and make calls and control Siri easily. The microphone was standard quality, and every phone call we made was more than adequate for our needs. No, you're not going to be recording audio for video or podcasts with them, but if you're calling to catch up with a friend, they work well.
Touch controls
The Atta Gora Liberte have some basic touch controls included, which allows for hands-free playlist navigation, phone calls, and Siri querying. The touch controls, while on the simple side, worked perfectly every time.
My only criticism is that there isn't a way to control the volume via touch control, so I did occasionally have to fish around for my iPhone to change the volume on whatever I was listening to.
Overall
I like the Atta Gora Liberte. They're comfortable, stylish, and as far as truly wireless earbuds go, they do the job. If you've got smaller ears, these are probably going to be one of the more comfortable ones you'll find on the market that will also stay in your ears at the gym or through rigorous activities.
The Atta Gora graphene powered headphones are available in black, pink, light green, and dark green. You can snag a pair for
$79.99 at Amazon
, where you can also get $10 off for a limited time using an in-cart coupon.
Rating: 4 out of 5 stars
Pros
Compact, comfortable size
Wireless charging enabled
Hands-free controls
Cons
No on-earbud volume control
Bass is less impressive than billed