Microsoft fires back at Apple, accusing it of treating gaming apps differently
Hour after Apple explained why Microsoft's xCloud wouldn't be coming to iOS, Microsoft shot back and accused the company of "consistently treating gaming apps differently."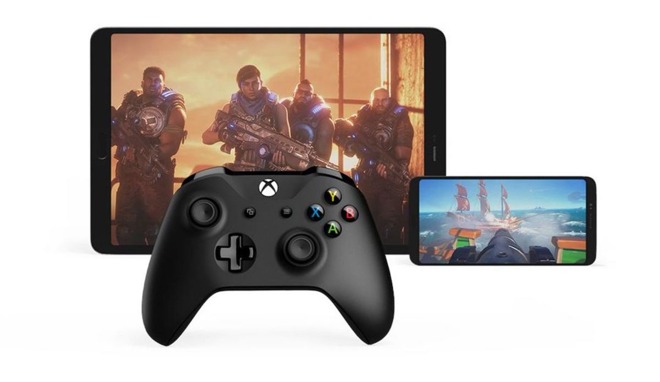 Credit: Microsoft
On Wednesday, Microsoft ended its xCloud TestFlight program on iOS and said that the service would not be arriving on
iPhone and iPad
. In a statement on Thursday, Apple
explained
that it bars apps which rely on cloud streaming, per its
App Store
guidelines.
Microsoft shot back at the Cupertino tech giant later on Thursday, issuing a
statement
to
CNET
that accused Apple of treating gaming apps unfairly compared to other apps on its app marketplace.
"Apple stands alone as the only general purpose platform to deny customers from cloud gaming and game subscription services like Xbox Game Pass," a Microsoft spokesperson said. "And, it consistently treats gaming apps differently, applying more lenient rules to non-gaming apps even when they include interactive content."
Microsoft admitted that it doesn't currently have a path to bring its gaming service to the App Store. However, it also said that "we are committed to finding a path to bring cloud gaming with Xbox Game Pass Ultimate to the iOS platform."
"We believe that the customer should be at the heart of the gaming experience, and gamers tell us they want to play, connect, and share anywhere, no matter where they are," Microsoft added.
The specific rule in Apple's App Store
guidelines
that prohibits gaming apps from offering a catalog of games streamed from the cloud is guideline 3.1.2(a), which says that "each game must be downloaded directly from the App Store."
Apple's own
Apple Arcade
is subject to the same rules. Instead of streaming the catalog from Apple servers, users must individually download each Apple Arcade game directly to their device before playing them.
As
AppleInsider
reported
in March 2020, gaming services also can't offer any third-party games -- which would limit the number of titles available on platforms like Google Stadia or Microsoft xCloud.