Apple releases watchOS 7 update for Apple Watch
Apple has released
watchOS 7
to the public, with Apple Watch owners now able to take advantage of new features such as enhanced Fitness and sleep tracking functionality on their wearable devices.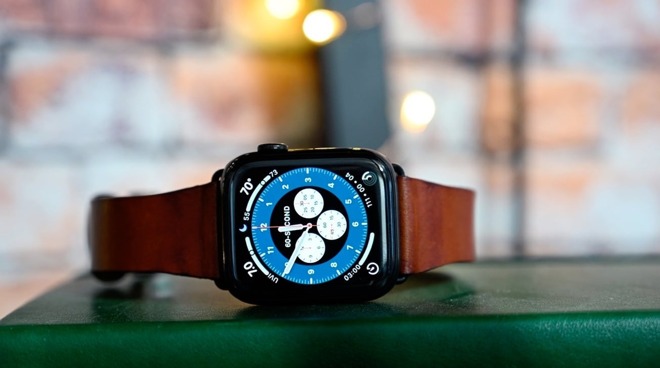 The operating system, which was first revealed by Apple during June's WWDC, has gone through nine
developer beta cycles
and five
public betas
before its release. Now, members of the public who were not involved in any of the betas will be able to download and install the update to their own
Apple Watch
.
Users can update to watchOS 7 by accessing the iOS Watch app and navigating to General then Software Update, though it can also be installed automatically by the app if set correctly. The Apple Watch has to be at least 50% charged and placed on a charger within range of the iPhone to install the update.
The update will be available to use on all models of Apple Watch from the Series 3 onwards.
The key features of the update revolve around sleep monitoring and watch face sharing, but as always, there's many elements included in the release.
Sleep tracking
Building on top of the basic tracking offered in Bedtime, the sleep tracking system included in watchOS will provide more data about how a user sleeps. By tracking small movements using the built-in accelerometer, users will be able to see how well they slept, as well as being able to keep track of their long-term sleep patterns.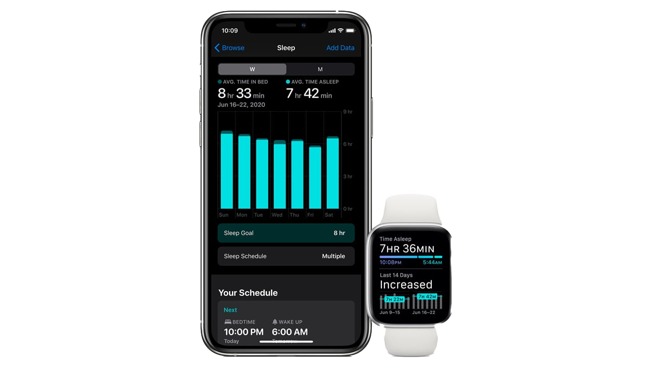 Sleep tracking in watchOS 7 and the iPhone Health app
To assist with getting a better night's sleep, the Wind Down feature will allow the Apple Watch and iPhone to be used to make customized bedtime routines, that are set to trigger when a user should be heading to sleep. This can include running a meditation app, playing relaxing soundscapes, and dimming HomeKit-enabled lights.
Washing hands
Considering the ongoing COVID-19 pandemic, the handwashing feature of watchOS 7 may be a highly important but minor addition.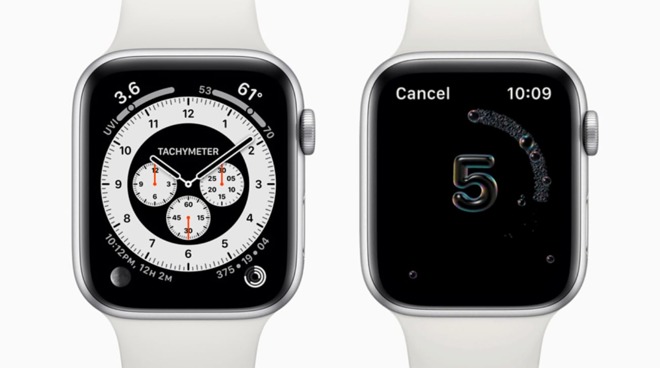 The tachymeter complication and the hand washing features of watchOS 7
When the Apple Watch detects the user is washing hands, such as by hearing running water, the display will show a 20-second timer to ensure the user properly cleans their hands. As with sleep tracking, the
Health app
will provide details of how often the user washes their hands, as well as offering more tips on limiting the spread of disease.
Fitness
New methods of working out are included, such as dancing, core training, functional strength training, and cooldowns. These are workout types that aren't as easily tracked as others that were previously offered.
To assist with tracking dancing, heart rate sensor and accelerometer data will be combined to provide more accurate calorie burn readings.
The Health app will also gain more metrics to monitor everyday life, such as walking and stair speed, step length and gait asymmetry, walk distance, and low-range cardio fitness.
Faces and sharing
The new Chronograph Pro watch face adds a tachymeter, used to calculate speed based on the time to travel a fixed distance. Developers can also add more than one complication per app to a single watch face.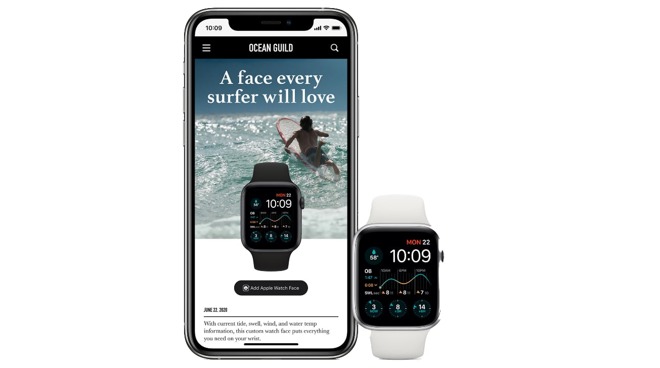 Apple Watch face sharing in watchOS 7
Watch face sharing will also be a big change, allowing users to share their creations with others, via messages, URLs, or by a long-press of the face on the Apple Watch itself. Apple will also be curating Apple Watch face configurations, which will be available to try out from the Apple Watch App Store.
Apple Maps
Coinciding with updates made to
Apple Maps
on iOS, changes are also being made to reflect the Apple Watch experience, including turn-by-turn directions prioritizing cycle routes. This includes being able to exclude routes with stairs, and warnings about steep inclines.
Siri
Improvements are being made to how
Siri
performs on-device dictation, which should help make voice-to-text messaging more accurate. Access to other features including Siri's new translation features will also be available.