Apple releases first public beta of iOS 14.2 and iPadOS 14.2
Apple has provided its first beta of iOS 14.2 and iPadOS 14.2 to public beta testers, marking the first update to the milestone operating system releases in this generation.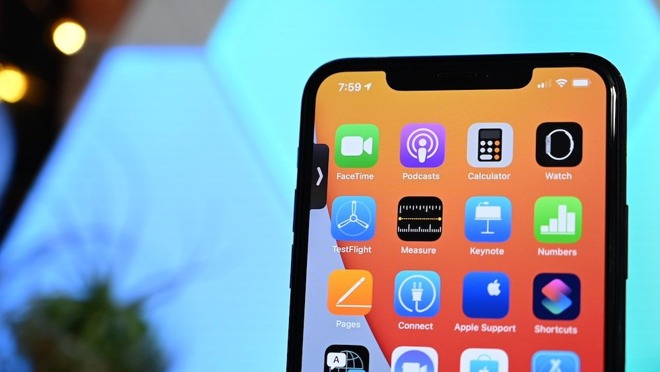 The first beta build for iOS 14.2 included an updated Watch app icon.
Arriving a mere four days after the
developer beta
counterparts, the public beta can be acquired from the Apple Beta Software Program
web portal
. The content of the beta is likely to be the same as what was provided in the developer version.
Changes discovered
in the developer beta so far include a new icon for Shazam music recognition in the Control center, a "People Detection" option in the Magnifier to measure inter-person distances, and other Control Center design changes. Away from Control Center, the Apple Watch app icon has been given a minor revision.
The public beta release arrives just five days after
Apple issued
its milestone operating system releases for
iOS 14
and iPadOS 14.
AppleInsider
, and Apple itself,
strongly suggest
users avoid installing betas on to "mission-critical" or primary devices, due to the potential for data loss or other issues. It is instead recommended to install betas onto secondary or non-essential devices, and to ensure there are sufficient backups of important data beforehand.
Find any changes in the new betas? Reach out to us on Twitter at @AppleInsider or @Andrew_OSU, or send Andrew an email at andrew@AppleInsider.com.