Apple releases new Solo Loop and Sport Band colors Kumquat, Northern Blue and Plum
Apple on Tuesday issued three new color options for Apple Watch Solo Loop and Sport Band accessories, offering users a chance to expand their collections in time for fall.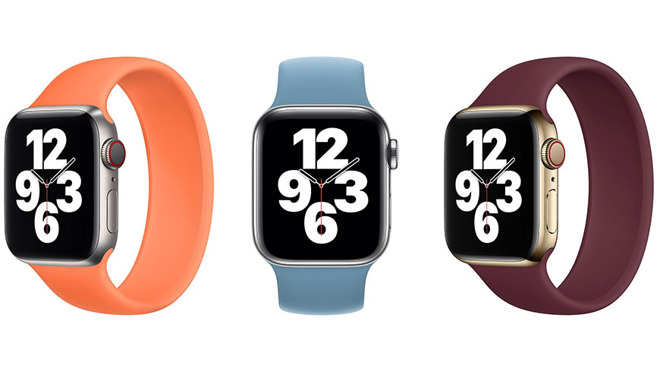 Kumquat, Northern Blue and Plum color options
were added
to the online Apple Store in an update that also opened preorders for
MacBook Air
,
MacBook Pro
and
Mac mini
models powered by Apple's new M1 chip.
The new colorways are available for Apple's new
Solo Loop band
, a sleek one-piece design made from "liquid silicone." Introduced with
Apple Watch Series 6
, the Solo Loop, along with the Braided Solo Loop, are stretchable band styles designed for easy on-easy off functionality.
In addition to the Solo Loop, Apple's long-standing fluoroelastomer Sport Band also nets access to the new Kumquat, Northern Blue and Plum colors.
Both the Solo Loop and Sport Band sell for $49 and are available to order through Apple's online storefront. Free shipments are expected to arrive on Friday, while express delivery shortens wait times to Thursday. Alternatively, brick-and-mortar stores should have the products in stock later this week.