Apple TV+ review: 'Earth at Night in Color' reveals the beauty of nature after dark
The new Apple TV+ documentary series uses groundbreaking technology to capture the beautiful and usually hidden world of nocturnal animals.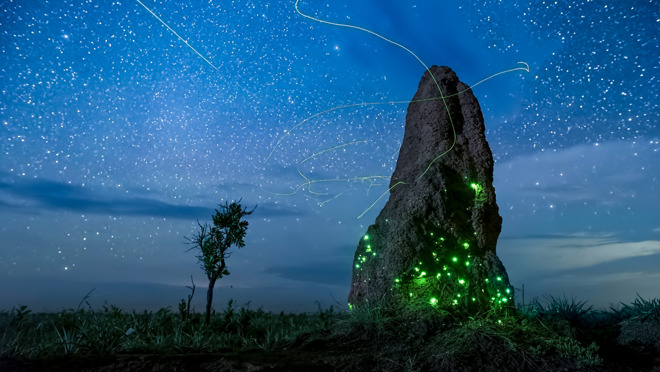 Tom Hiddleston narrates "Earth At Night In Color," premiering December 4 on Apple TV+.
Throughout the fall, Apple TV+ has been debuting multi-part nature shows, which each boast a combination of familiar celebrity narration and sumptuous photography. The productions take place all over the world, and every episode brings the promise of revolutionary technology that's able to depict things never seen by cameras before.
Apple
already debuted
Tiny World
, back in October, which focused specifically on very small animals, and
Becoming You
,
which followed babies
and small children around the world. The latest series,
Earth at Night in Color
, which focuses on animals, and what they do at night. Netflix did something similar earlier this year, with
Night on Earth
.
It's not just Netflix doing that kind of show, too, as Apple's efforts are inevitably going to be compared with the BBC's series such as
The Blue Planet
,
Planet Earth
, and
Planet Earth II
. What Apple TV+ does to distinguish itself from all of the rest is to give the proceedings a specific focus.
For instance,
Earth at Night in Color
, which debuts all six of its episodes on Apple TV+ on December 4, focuses on animals. It's the most impressive of the Apple TV+ nature series so far, with photography is aesthetically beautiful.
And unlike the previous two series, it occasionally brings the filmmakers and camera operators on camera, to talk about what they've just filmed, even expressing wonder themselves.
Planet Earth
actually does this tool, but only in the extended-length versions that are aired in the UK, so for US and international viewers, this feels fresh.
Beyond that,
Earth at Night in Color
focuses for entire episodes on specific animals and species, rather than jumping around as the other shows on Apple TV+ did. This way, you can get invested in the story, in a way that you'd find harder in, for instance,
Becoming You
.
Focusing our attention like this feels simply more engaging. It even really makes you care about the lions, frogs and even termites.
We love the Earth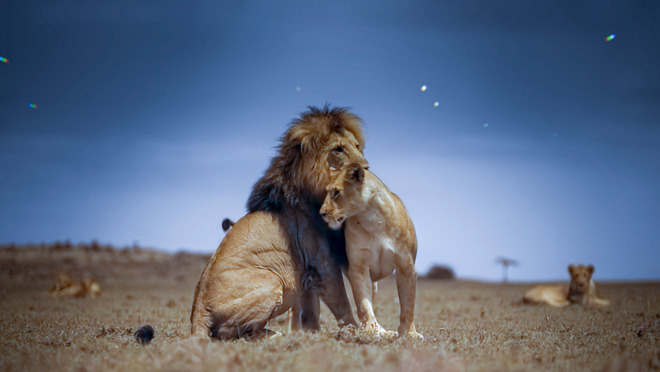 Tom Hiddleston narrates "Earth At Night In Color," premiering December 4 on Apple TV+.
Earth at Night in Color
, is narrated by Tom Hiddleston, the English actor best known for playing Loki in the
Avengers
movies. The script, oddly not credited to anyone, is consciously low-key and unobtrusive.
For the most part, the actor contributes the same type of English-accented erudition to the narration that's typical of this type of project, and is familiar from how Olivia Colman also brought the style to
Becoming You.
The show was filmed on six different continents, and produced by the British company Offspring Films, which specializes in nature documentaries. Alex Williamson and Isla Robertson are credited as the executive producers, with Sam Hodgson the producer.
Meet the beasts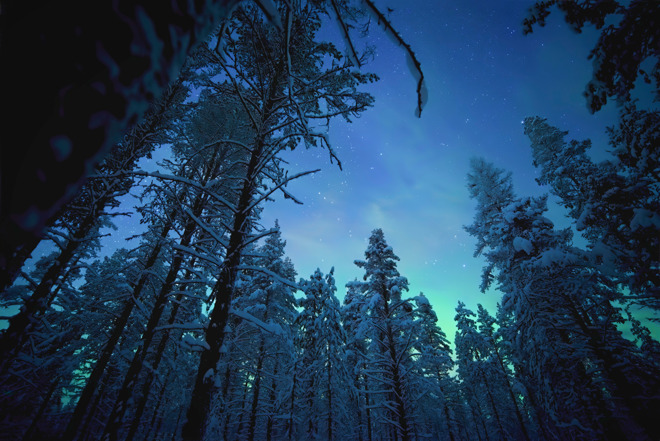 Tom Hiddleston narrates "Earth At Night In Color," premiering December 4 on Apple TV+.
Earth at Night in Color
benefits greatly from the focus it puts on specific animals in each episode.
The first installment focuses on a lioness and her family of cubs, and even includes a fearful moment when a couple of the cubs go missing, not only from the filmmakers, but from the mother herself. The second focuses on tarsiers, in southeast Asia, a series not often glimpsed in this type of project.
In the third, the production visits jaguars in Africa, and even captures an animal attack in progress. The later episodes visit bears, birds, and cheetahs, and that fourth episode is a highlight, featuring a specific species of bears in a remote Arctic area where it's night for months at a time.
The nature of Apple TV+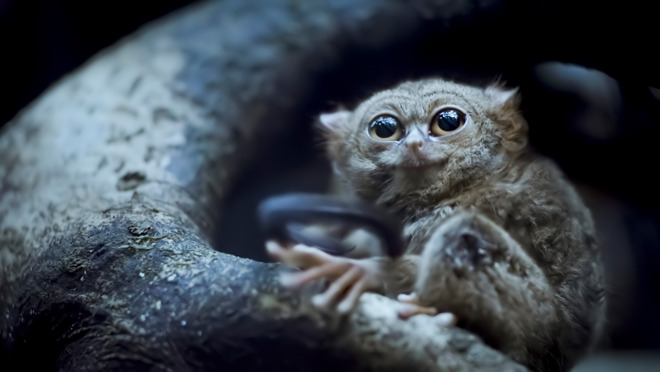 Tom Hiddleston narrates "Earth At Night In Color," premiering December 4 on Apple TV+.
With
Earth at Night in Color
, Apple TV+ finishes out a banner first full year of nonfiction programming. In addition to the nature shows, the service has shown us everything from the student government gamesmanship of
Boys State
to in-depth examinations of music legends like The Beastie Boys and Bruce Springsteen and the E Street Band.
Not everything has been a home run, with Apple focusing a bit too much on celebrity adulation in shows like
Dear
and
The Greatness Code
and the movie
Dads
. But as ambitious filmmaking projects like
Earth at Night in Color
show, Apple is very much on the right track when it comes to bringing out programming that shows us worlds we've never seen before.