Apple updates Shazam with iOS 14 widget support
Posted:
in iOS
edited February 2021
Apple updated its Shazam music discovery app on Tuesday with new functionality that enables users to add a widget to the iOS home screen.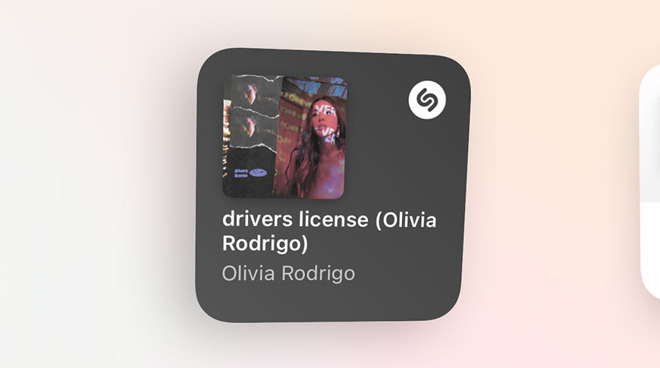 The latest version of Shazam takes advantage of
iOS 14's
widget experience. Users can now add a small, medium or large Shazam widget to the home screen to access recently discovered songs.
Tapping on a discovered song opens Shazam to that title's informational page. In addition, the widget acts as a launchpad for app functionality, with users able to conduct a Shazam by tapping the app's icon in the top right corner.
Shazam most recently received an update in December that delivered a
major user interface overhaul
and added improved syncing and notifications for missed and offline Shazams. At the same time, Apple released a web version of the tool available through
Shazam.com
.
Apple
acquired
Shazam in 2017 for a rumored $400 million and has since integrated the song identification service into Siri, Apple Music and iOS. Most recently, Apple added Shazam
to Control Center
in iOS 14.2, offering quick access to the tool from anywhere in the operating system.
Shazam is a
free download
from the App Store.