Apple says hardware leaks harm consumers
Apple firmed up its stance on hardware leaks in a cease and desist letter addressed to a Chinese citizen in June, saying the publicization of unreleased products hurts consumers.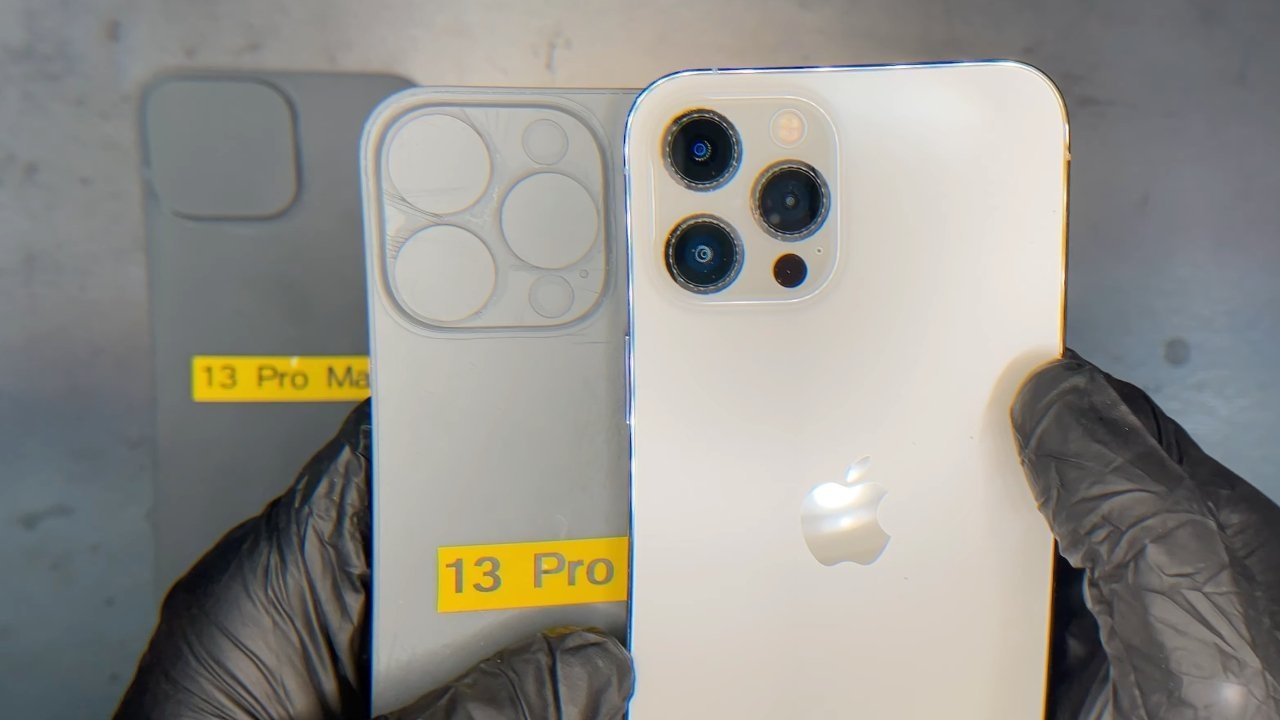 In the letter, penned by Apple lawyers and sent to a known Chinese leaker and seller of prototype hardware, the company argues unauthorized advertisements pertaining to rumored or unreleased products harm consumer interests by diminishing launch day surprises,
reports
Motherboard
.
"Such situations harm the interests of consumers and Apple. Therefore, it is obvious that when the unpublished information about the design and performance of Apple's products is kept confidential, it has actual and potential commercial value," Apple's letter reads, according to the report.
The tech giant takes pride in its ability to "surprise and delight," though a deluge of leaks from factories in China have severely hampered its ability to do so over the past decade. With leakers, analysts and major media outlets all eager to be the first to detail new facets of Apple's operation, true surprises are few and far between.
"Apple has made every effort to take strict measures to maintain confidentiality for any information about Apple's products before their official release to ensure that every time Apple releases a new product, it can surprise the public. The secret of Apple's latest technological innovation is an important part of the company DNA," Apple's letter reads.
Interestingly, Apple in part defends third-party accessory makers, or at least their customers, by noting these smaller companies "may develop and sell mobile phone cases and other accessories that are not actually compatible with the unreleased products."
It is unclear how Apple squares this logic. Many case makers
seek out
leaked schematics and other unofficial information to get a head start on production before a product's debut. The practice is
well known
and accessories for unreleased devices often pop up online
months ahead
of launch, meaning accessory manufacturers at least amplify the problem.
Apple also claims advertisement of unreleased hardware amounts to illegal disclosure of trade secrets. In this case, the Chinese leaker published "a large amount of information related to Apple's unreleased and rumored products" to gain "widespread recognition and a large number of followers" on social media platforms.
Today's report offers further background on a report covering a cease and desist letter first published
on Wednesday
.
Demand for information about iPhone, iPad, Apple Watch, Mac and other Apple product lines have created a cottage industry of sorts for people who can get their hands on unreleased devices. A number of high-profile leakers obtain hardware from insiders at Apple's Chinese plants, then publish pictures of their spoils online. Some sell the goods to buyers ranging from Apple fans to developers on the hunt for obscure software vulnerabilities.
Apple began to
crack down on leaks
in earnest last month when cease and desist letters were sent to at least two popular online personalities. The company is also rumored to be
seeding disinformation
about upcoming product launches to ferret out overly forthcoming employees.
Read on AppleInsider