Spotify tests new ad-supported $0.99 subscription tier
Apple Music
rival Spotify is evaluating a new $0.99 per month subscription tier that retains ads, but loosens some of the limitations of the service's free version.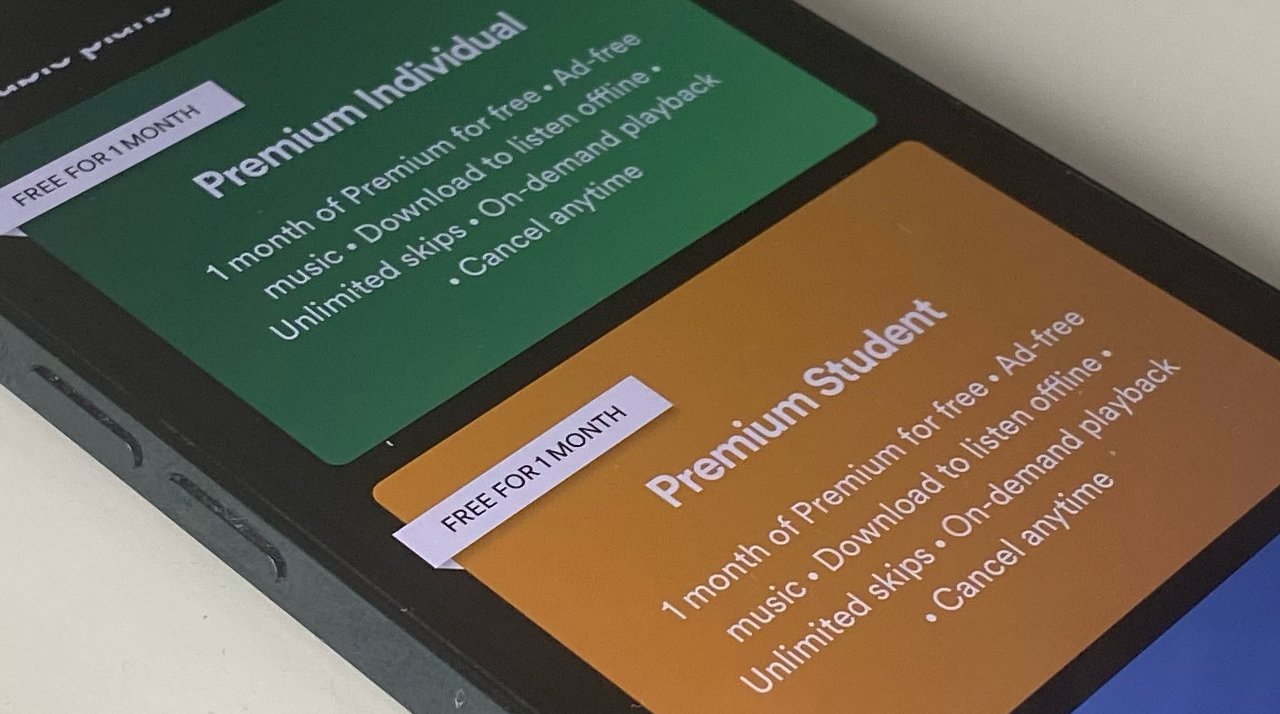 Spotify's new 99c tier is solely a pilot test and not yet offered to all users
As Spotify continues to
operate at a loss
, and continues
pursuing podcasts
, the company is also experimenting with a new low-cost tier. Spotify Plus is solely a pilot test, not yet offered publicly, but it is aimed to sit between the free and full premium versions of the service.
According to
The Verge
, Spotify Plus
has ads
as in the free version, though it's not clear whether there are any fewer. It drops the free tier's limit of six skips per hour, instead offering unlimited ones.
"We're always working to enhance the Spotify experience and we routinely conduct tests to inform our decisions," a spokesperson told
The Verge
. "We're currently conducting a test of an ad-supported subscription plan with a limited number of our users."
"Some tests end up paving the way for new offerings or enhancements while others may only provide learnings," continued the spokesperson. "We don't have any additional information to share at this time."
Users can select the new Spotify Plus tier only if their app offers them the option through a pop-up notification. Otherwise, only the paid tiers are available, which start at $9.99 per month.
Apple Music also starts at $9.99,
bar student offers
. It's also available as part of the
Apple One
bundle.
Read on AppleInsider