'Everyday Experiments' uses iPhone to film miniature Hollywood-style scenes
Posted:
in iPhone
edited November 2021
Apple's latest video in its Everyday Experiments' series shows how you can recreate Hollywood movie scenes at home with the
iPhone 13
, but without the blockbuster budget.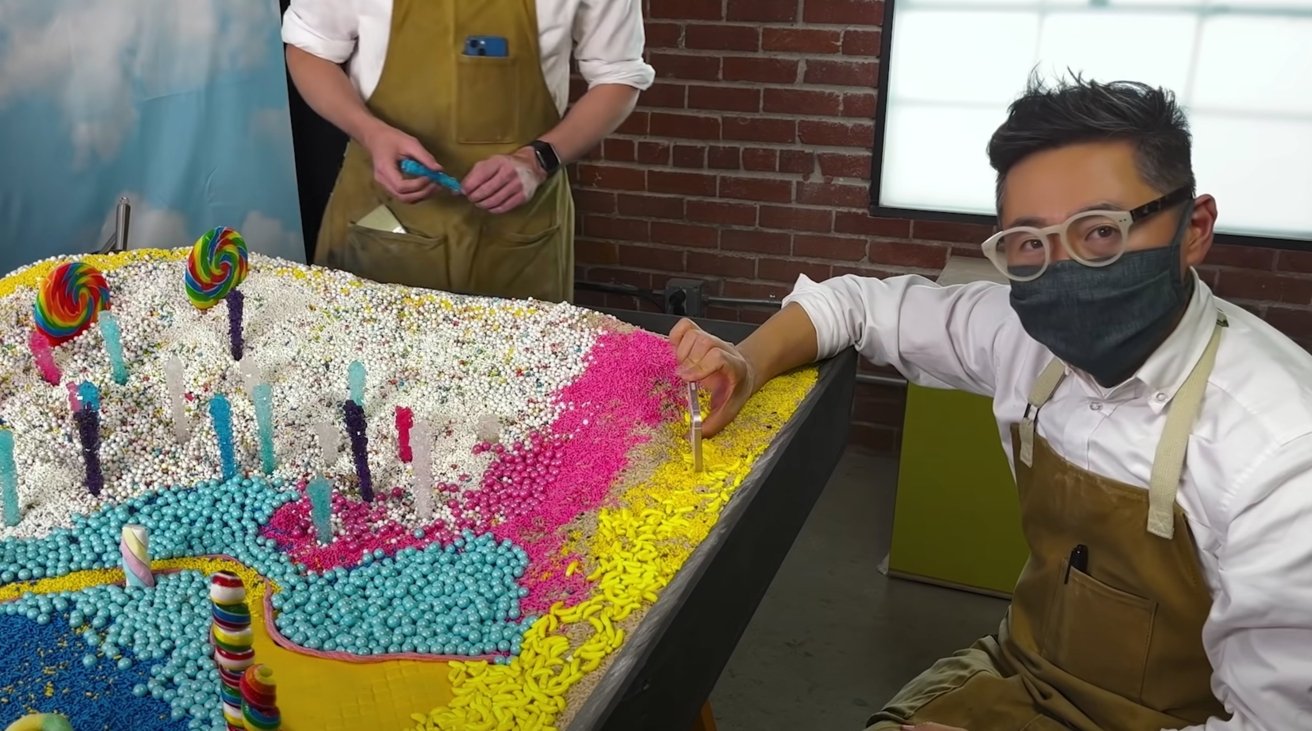 Apple's "Everyday Experiments" videos provide inspiration for iPhone owners to take interesting or unusual videos or photographs, all from the comfort of their home. In the latest
incarnation
, the YouTube video tries to guide users into creating videos and scenes reminiscent of big-budget movies, albeit at a considerably smaller scale.
That small-scale starts with remote control cars, with Donghoon Jun. and James Thornton of Incite recreating a pursuit scene. Using some home-made props, the duo creates a scene by attaching the iPhone 13 to the cars, laying down on a skateboard for a dolly shot, and using iMovie filters.
The second part uses food to create a "Magical Landscape," with low lights and mist used to give the landscape some mood. Cinematic mode is also suggested, to make the scene feel bigger.
The last segment features cardboard buildings lit from within to create a small city. Using Slo-Mode and the camera at street level,' the duo turned their dog into a Godzilla-style beast.
Previously, the "Everyday Experiments" series used
water balloons
and other materials to create abstract imagery, while in May, the series concentrated on using
time lapse
, slow motion, and stop motion effects.
The pair have also created other "Experiments" videos to showcase the latest camera improvements in the iPhone lineup. In
October 2020
, the fifth video in the series had the pair create a "Dark Universe," to show off the
iPhone 12 Pro's
low-light capabilities.
Read on AppleInsider