iOS 15.2 confirmed to fix problems with third-party iPhone 13 screen swaps
Apple's iOS 15.2 update has done away an issue that disabled Face ID on
iPhone 13
models that had third-party screen replacements.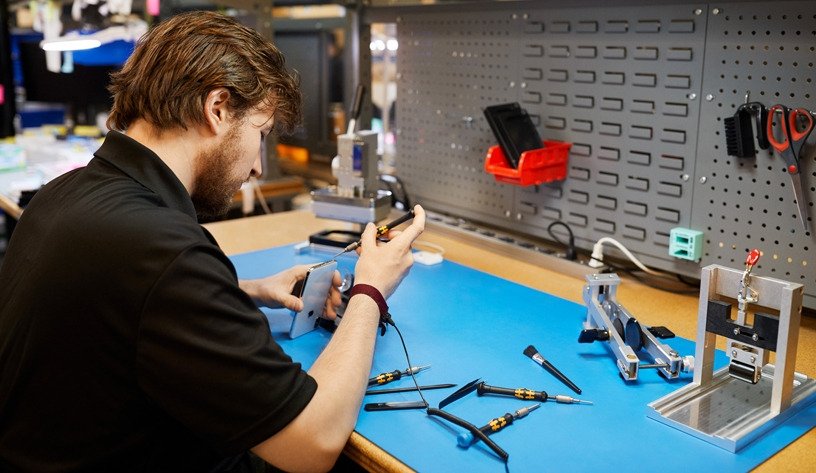 Apple repair program
According to the repair specialists
at iFixit
, the iOS 15.2 update fixes the problem, which caused Face ID to become disabled if an iPhone 13 model had a screen swap that wasn't Apple-approved.
The issue
first surfaced
shortly after the release of the iPhone 13 and
iPhone 13 Pro
models. Further investigation found that a
tiny chip
pairing an
iPhone
to its display was the root cause of the problem, which made third-party screen swaps on the new devices next to impossible.
Although Apple has not acknowledged whether the problem was a bug or an intentional decision, it said it would "fix" the issue in a future software update. Back in the beta testing phase of iOS 15.2, it appeared Apple was
making good on that promise
.
In testing, iFixit independently confirmed that third-party or independent display swaps are again possible on iPhone 13 and iPhone 13 Pro models running iOS 15.2. However, it does appear that users will be greeted by an "important display message" warning that their iPhone couldn't verify whether the screen was genuine.
It also appears that Apple has added a new "
Parts and Service History
" that details its concerns the unverifiable components in an iPhone. Apparently, Apple is also collecting data on non-genuine parts for "service needs, safely analysis, and to improve future products."
"Information about parts and service history is collected by Apple and stored as part of the device information maintained for your iPhone. This information is used for service needs, safety analysis, and to improve future products," an Apple
support document reads
.
In addition to the warnings, display features like True Tone are still disabled after a third-party screen swap.
Read on AppleInsider