Everything we know about the 'Apple Watch Series 8' and what it may look like
The "
Apple Watch Series 8
" is expected to adopt an entirely new design in late 2022. Here's what it may look like and what to expect.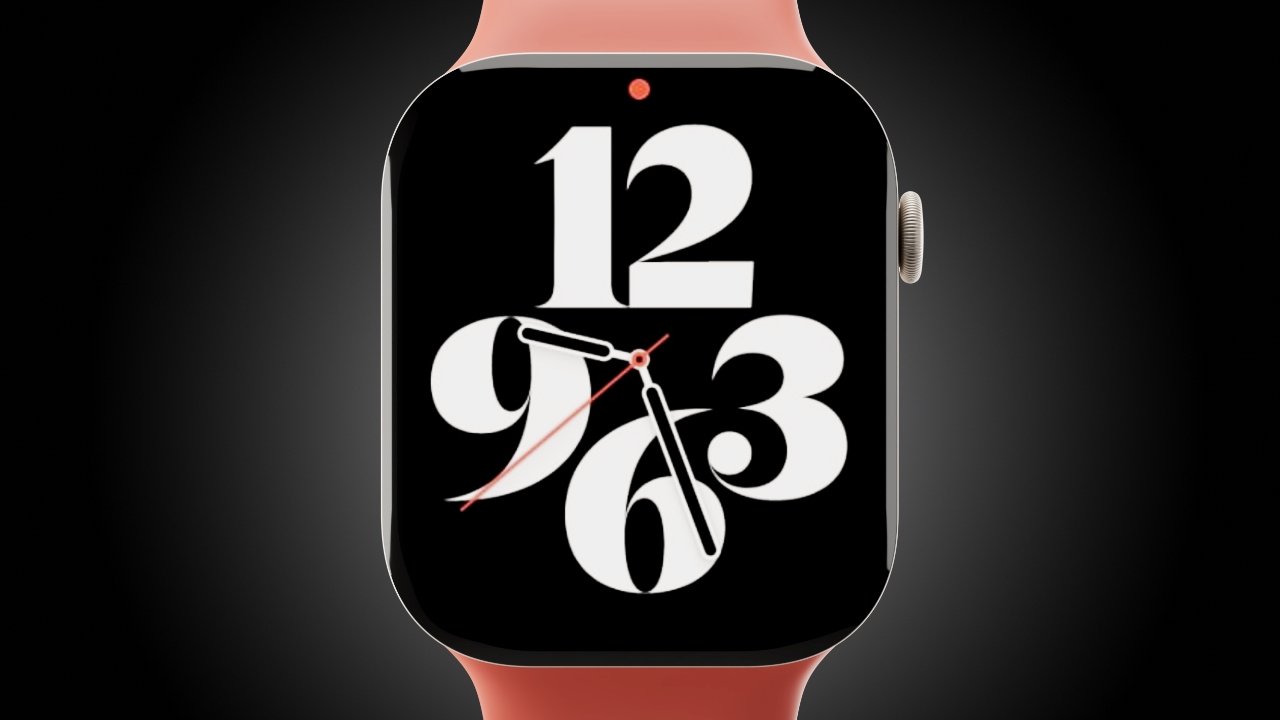 The flat-sided 'Apple Watch Series 8'
Apple hasn't changed much about the
Apple Watch
design since its initial launch in 2015. The display has expanded, and new features were added, but little else differentiates the exterior design.
A new flat-sided chassis may be used for the "Apple Watch Series 8" to help differentiate the model and bring it in line with other products. When the original Apple Watch launched, its rounded sides mimicked the iPhone 6. Since then, nearly every Apple product has moved to a flat-sided design with rounded corners and minimal bezels.
Rumors show that Apple could shift the Apple Watch to this new flat-sided design philosophy in 2022. Initially,
Jon Prosser
mistakingly assumed
leaked photos showed
the
Apple Watch Series 7
but has since doubled down on them depicting the next model instead.
The Apple Watch Series 7 was seen by pundits as a
minimal release
since it didn't include new health features and expanded the display slightly. Since Apple tends to release new designs in tick-tick-tock cycles, this means the "Apple Watch Series 8" is ripe for a significant design shift.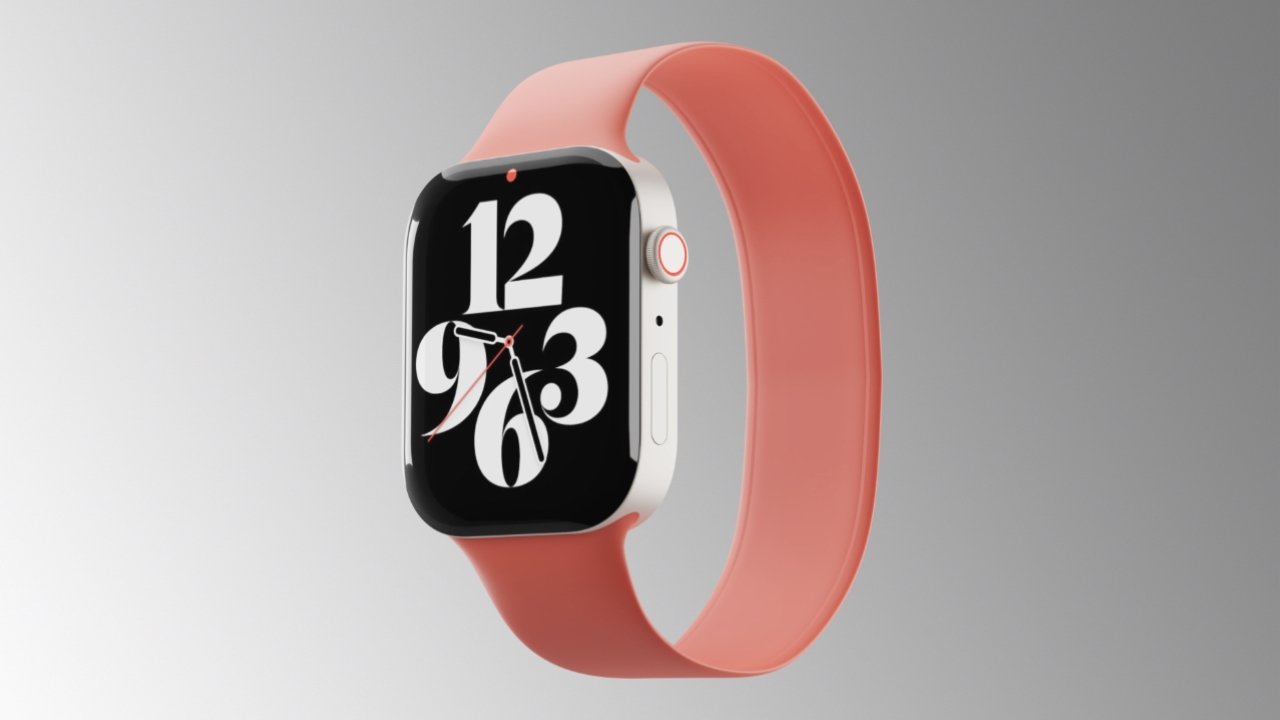 Apple's starlight color replaced silver in the Apple Watch Series 7
The display will likely remain similar to the Apple Watch Series 7, with a curved glass cover and rounded edges. The speaker and microphone cutouts could change shape or size based on the available leaks, with two speaker cutouts instead of one.
New health features could come alongside the new design, at least according to some rumors. The company openly promotes Apple Watch as a life-saving product, so increasing the health benefits of owning one is key to its success.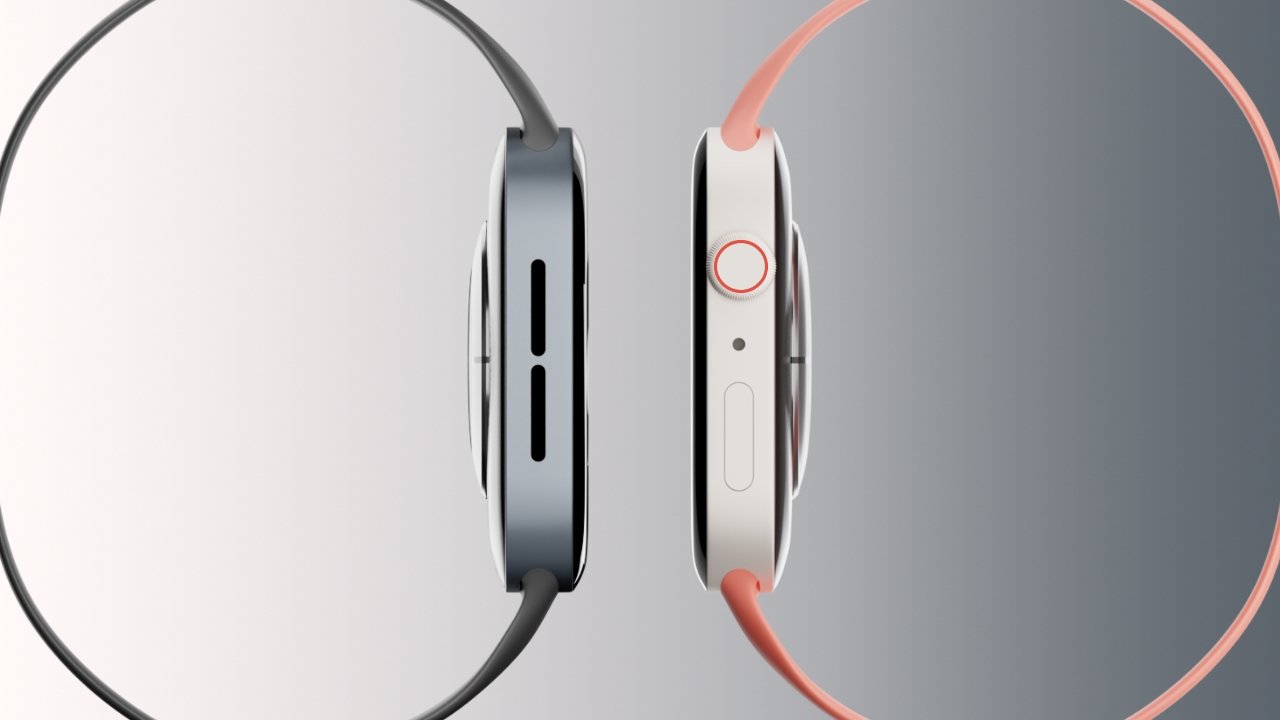 Curved glass for the sensor housing keeps the flat aluminum from pinching the skin
Analyst
Ming-Chi Kuo
has shared
multiple reports
stating that Apple is looking into temperature sensors, but that depends on getting the algorithm
to work
before release. An integrated temperature sensor could warn users of abnormal body conditions like an onset fever before symptoms begin.
Apple is looking into other health sensors like unintrusive blood glucose monitoring, but that is still years away from making it into the Apple Watch. Beyond the complications of dealing with the FDA, the technology isn't ready.
While glucose monitoring might not happen until closer to 2030, Mark Gurman said blood pressure monitoring is only two to three years away. He's
also suggested
that temperature sensing may not arrive in the 2022 model.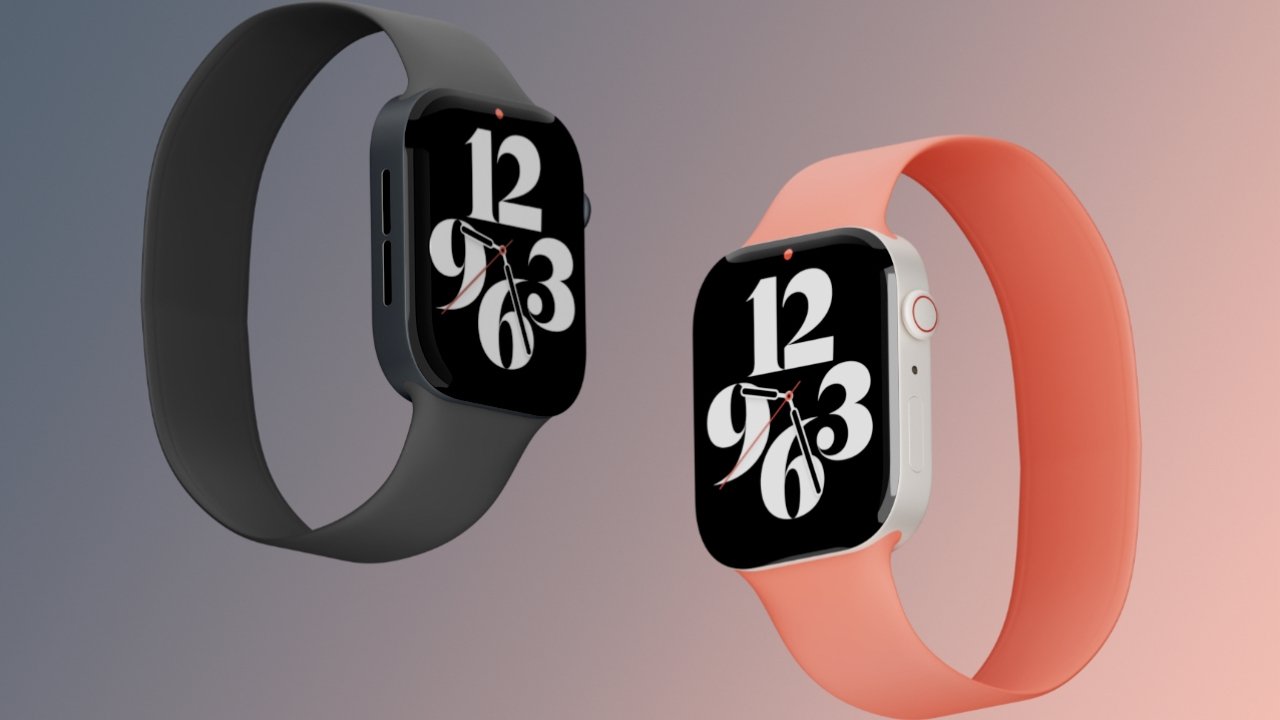 Midnight and Starlight Apple Watches with flat-sided designs
Even if no new sensors are included in the new Apple Watch, Apple could use a new processor to improve existing systems. Machine learning is an integral part of health data collection, and a more powerful processor may be able to extrapolate health trends earlier and more accurately.
Apple may further differentiate its "Apple Watch Series 8" lineup with up to three display sizes and a new rugged option. Accurate display supply chain analyst Ross Young suggests that the Apple Watch display size
could increase again
, leading to three size classes.
The "Apple Watch Series 8" is due to launch in September 2022, redesigned or not.
Read on AppleInsider