watchOS 9 may get low power mode & new atrial fibrillation features
Apple Watch
could gain an always-available low power mode in the forthcoming watchOS 9, which is also expected to expand on its existing health features.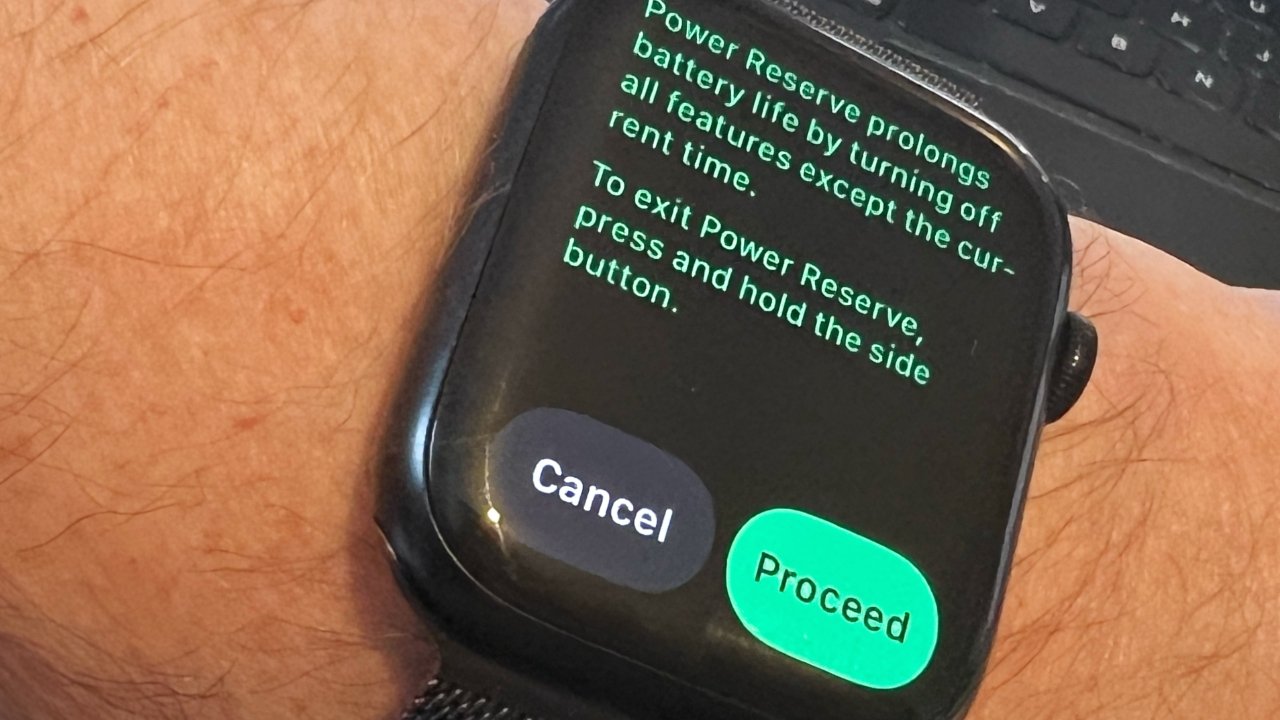 Apple is expected to unveil
watchOS 9
at
WWDC
in June, and a new report claims that it will include health and battery power features, plus a refresh of the Watch's faces.
According to
Bloomberg
, watchOS 9 will introduce a new low-power mode. Currently, Apple Watch can go into a Power Reserve mode if a user chooses, and will automatically go into it when the battery declines to 10%.
Power Reserve switches off all Apple Watch features except the time. However,
Bloomberg
claims that
under watchOS 9, Low Power Mode will allow the Watch to continue running certain apps.
It's likely that the new mode will resemble the Low Power feature on iPhone, where amongst many other things, it reduces the screen brightness.
Reportedly, watchOS 9 may also extend the current health feature regarding atrial fibrillation. Although not certain for this release, when it does come, it will be used to monitor how often a person is in a state of atrial fibrillation over specific periods.
There
won't be
the long-awaited blood pressure monitoring feature. However, the new report also claims that Apple will add more workout types to the Apple Watch, as well as additional running metrics.
Apple's forthcoming watchOS 9 is also expected to see many of the current Watch faces refreshed in some way.
Even if Apple does announce watchOS 9 at WWDC as it almost certainly will, there are inevitably features that will not be revealed until the launch of the "
Apple Watch Series 8
." Apple is expected to launch three
new models
in 2022, as well as retire the
Apple Watch Series 3
.
Read on AppleInsider