Level Lock+ with Home Key hits some Apple Store shelves
Apple has gradually started to sell the Home Key-enabled Level Lock+ smart lock, with the smart home security device appearing in some physical Apple Store locations in the United States.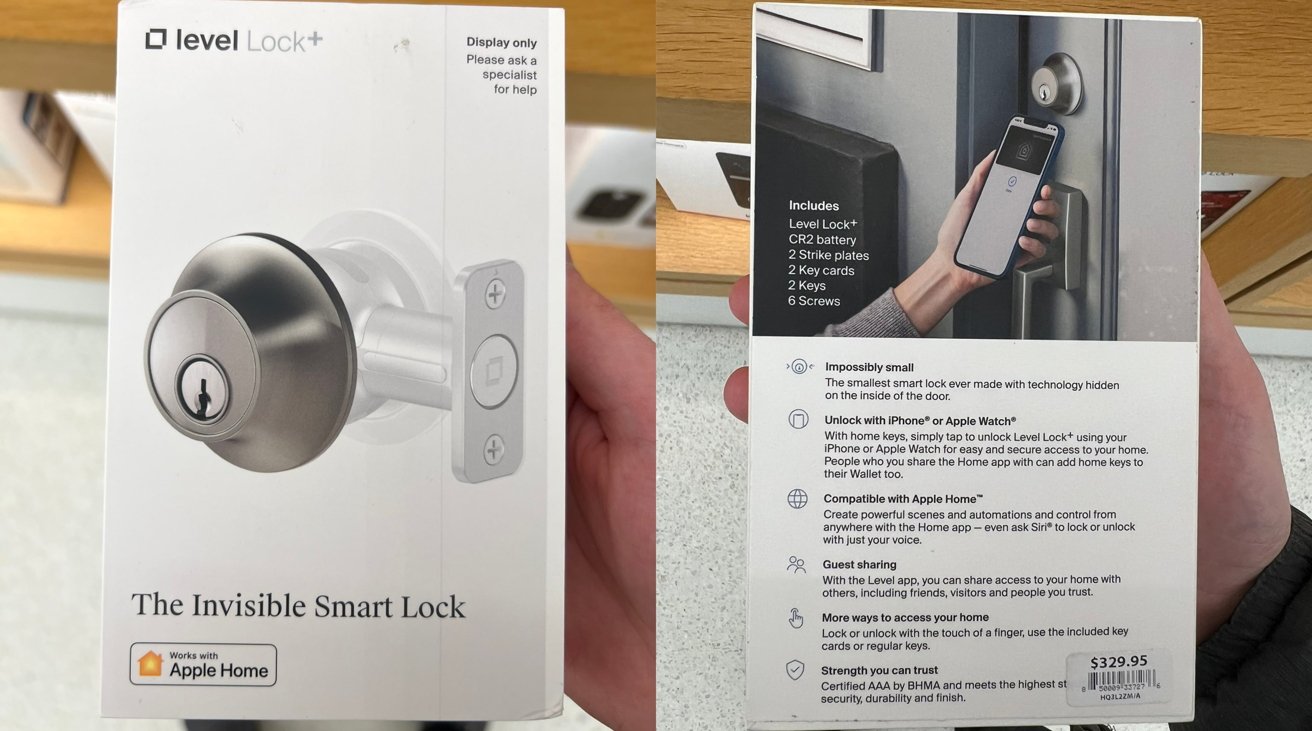 [via twitter.com/james_dombro]
Appearing on some Apple Store shelves on Friday, the Level Lock+ is an upgraded form of the existing Level Lock smart lock. It is one of the first on the market to include support for
Home Key
, an Apple feature that allows a nearby
iPhone
or
Apple Watch
to unlock the lock.
Twitter user James Dombro
spotted
the product in his local Apple Stores. The box displays an iPhone being used in close proximity to the keyhole, with the user being authenticated to unlock it.
Shortly after the discovery, other Apple customers spotted the smart lock in their nearest store, though it doesn't appear to be available at all locations. As of Saturday, Apple hasn't updated the online Apple Store to display the Level Lock+, but it does show the earlier non-Home Key
Level Lock
that does support
Homekit
.
Level Home has yet to officially launch the Plus version of the lock, but the appearance at stores could be a sign a formal release is imminent.
Read on AppleInsider