Apple had the best September quarter in laptop sales while other companies declined
A new report claims that Apple sold 8.1 million Macs in its latest quarter, when it was the only company to post positive laptop results in 2022 and the rest of the industry declined.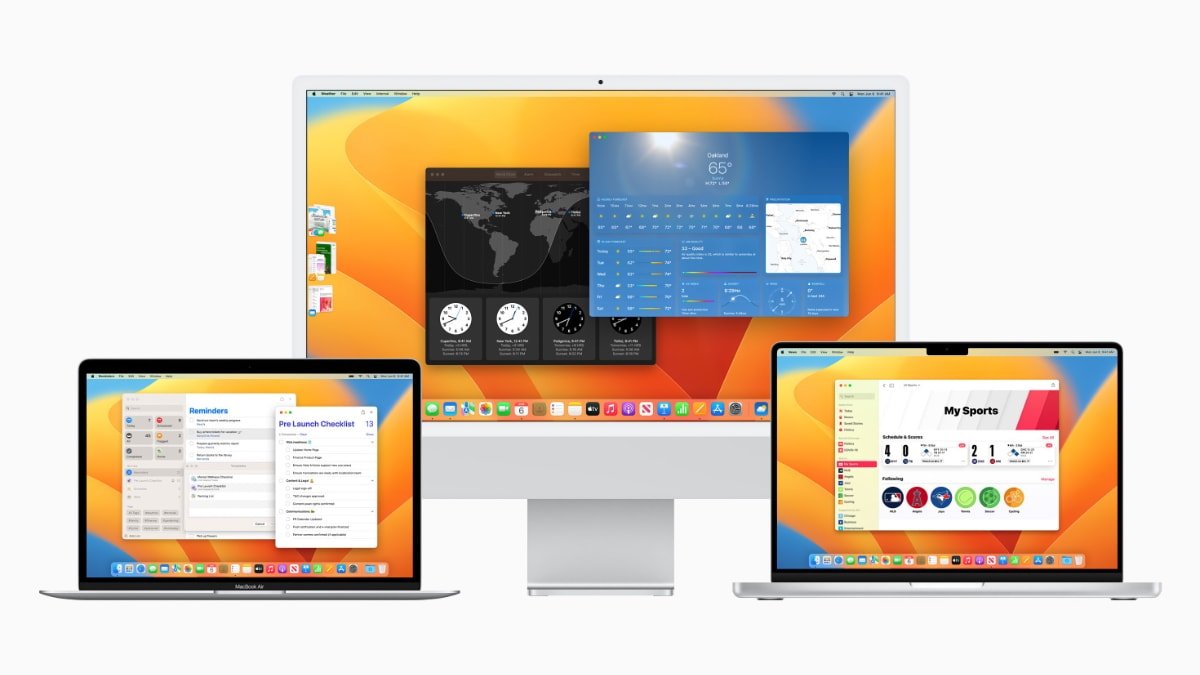 Mac sales were strong in 2022
During Apple's earnings call on October 27, the company reported strong
Mac sales
during the September quarter. Apple achieved a record of $11.5 billion in revenue, an increase of 25% year-over-year, despite headwinds from inflation and supply chain problems related to COVID-19.
Apple does not, however, report how many devices it ships, and it only rarely comments on rival companies. Now, though, Strategy Analytics
claims
to have a breakdown of laptop sales. Overall, the company claims that Apple was the only positive result among what it describes as the top seven personal computing vendors.
The report is specifically about laptops, or "notebook PCs," and Strategic Analytics claims that Apple shipped 8.1 million devices in this category during the September quarter.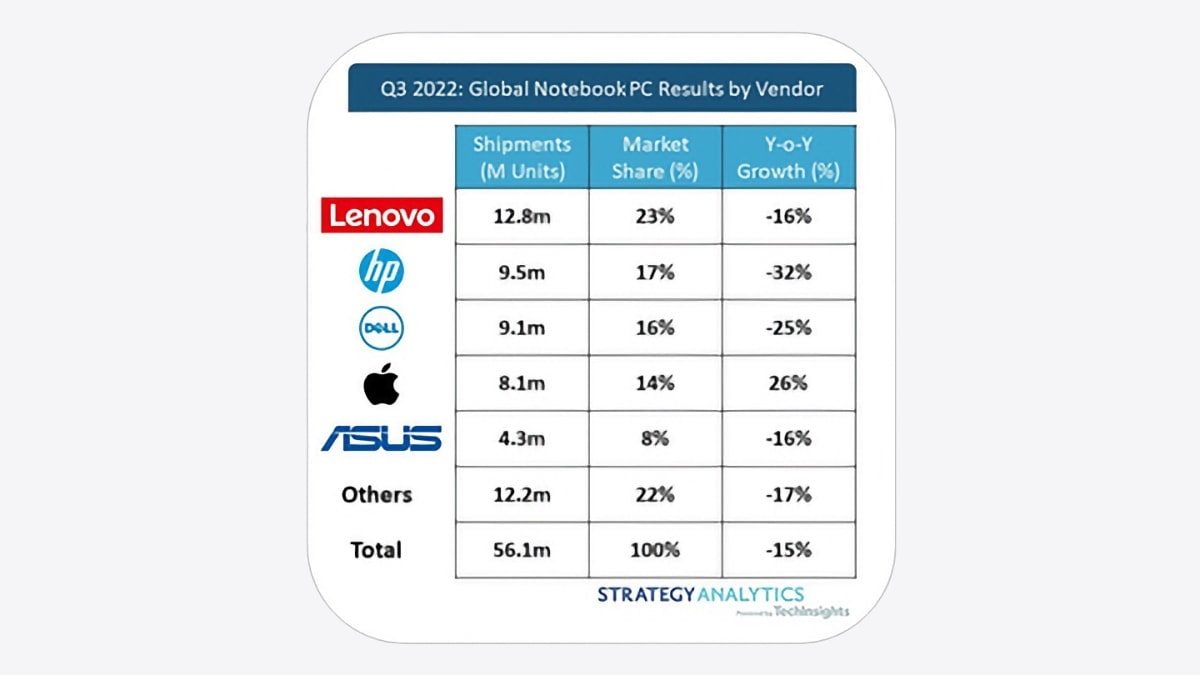 Apple is in fourth place over claimed shipments, but tops in growth. Source: Strategy Analytics
Lenovo had the top 23% market share and 12.8 million units in quarter three of the calendar year 2022. However, it was a 16% decline from 2021.
In the second place, HP scored a 17% market share and 9.5 million shipments in the third quarter, a -32% decline compared to a similar period last year.
Third place goes to Dell, with shipments that reached over nine million units at a -25% year-over-year decline.
Asus came in last in fifth place, with nearly 8% market share and shipping 4.3 million laptops, a -16% decline year-over-year.
Overall, the global market for laptops declined 15% year-over-year.
Apple did caution that it expects Mac revenue to drop during the December quarter compared to 2021. New
MacBook Pro
models with
M1
chips helped boost sales for the year, yet chief financial officer
Luca Maestri
says the company still faces challenges.
Apple is expected to release new MacBook Pro devices with the newer
M2
chips. However the anticipated revenue drop in the December quarter suggests that M2-powered MacBook Pro models
may not
be released until 2023.
Read on AppleInsider