After years of development, 'Tetris' premieres March 31 on Apple TV+
Apple has revealed a trailer for "Tetris" for
Apple TV+
that tells the story of the game's origins behind the Iron Curtain.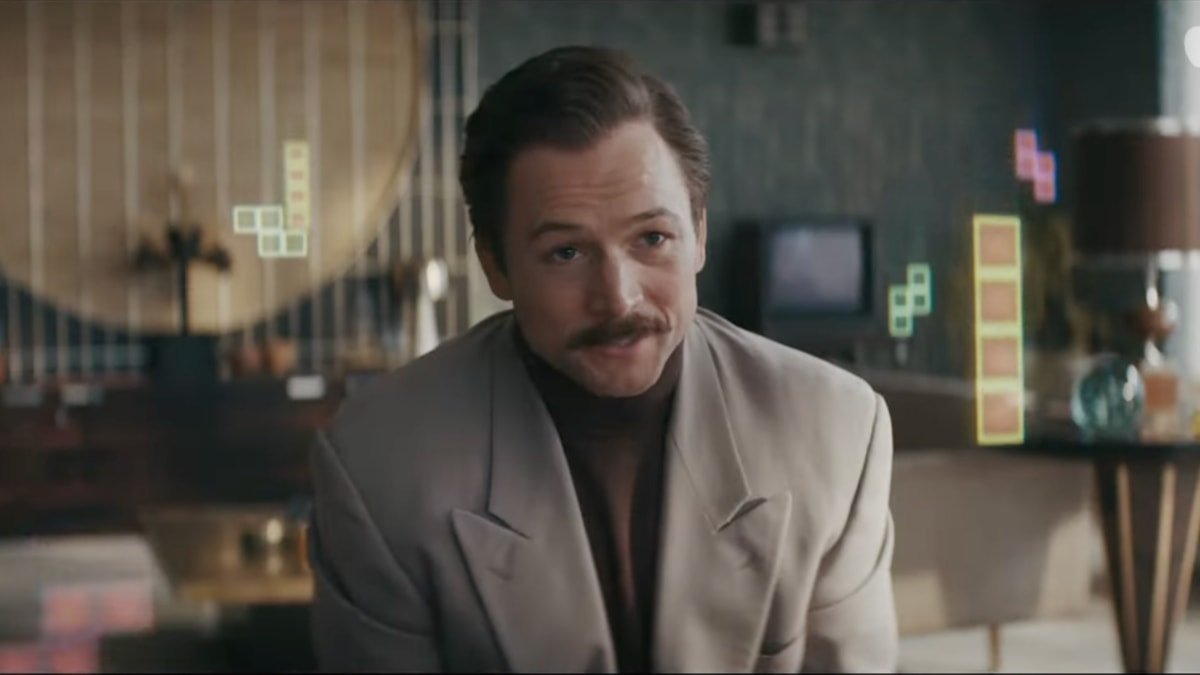 "Tetris" premieres on March 31
After years of production, following an abandoned edgy film planned in the early part of the '10s, the docu-drama "Tetris" will
premiere at
South by Southwest in March and will start streaming on Apple TV+ worldwide on March 31. Apple secured the rights to the thriller
in 2020
.
https://schema.org/
","@type":"VideoObject","name":"Tetris -- Official Trailer | Apple TV+","description":"The game you couldn't put down, the story you couldn't make up. Tetris streaming March 31 on Apple TV+
https://apple.co/_Tetris_
","thumbnailUrl":"
https://i.ytimg.com/vi/-BLM1naCfME/sddefault.jpg
","uploadDate":"2023-02-16T15:29:48Z","duration":"PT2M56S","embedUrl":"
"}
Based on
a true story, the tale of how one of the most well-known video games in the world spread to players all around the world is told in "Tetris." In 1988, Henk Rogers (Taron Egerton) found out about
TETRIS
.
He then takes a risky trip to the Soviet Union, where he teams up with creator Alexey Pajitnov -- played by Nikita Efremov -- to popularize the game.
Jon S. Baird directed "Tetris" with a script from Noah Pink. Matthew Vaughn, Gillian Berrie, Claudia Vaughn, Len Blavatnik, and Gregor Cameron serve as producers, with Zygi Kamasa, Carlos Peres, Iain Mackenzie, Noah Pink, Taron Egerton, Danny Cohen, Amanda Ghost, Vince Holden, Henk Rogers, Alexey Pajitnov, and Maya Rogers as executive producers.
Apple TV+ is available on the
Apple TV
app in over 100 countries and regions on iPhone, iPad, Apple TV, Mac, and popular smart TVs. It's available for $6.99 per month with a seven-day free trial.
For a limited time, customers can get three months of Apple TV+ for free when they buy and activate a new iPhone, iPad, Apple TV, Mac, or iPod touch.
Read on AppleInsider