Baseus PowerMega 3 Ports Fast Charger 140W review: compact and powerful
The PowerMega 3 Ports Fast Charger stands as a versatile, remarkably compact, and exceptionally powerful charging station meticulously designed to cater to all your device charging needs.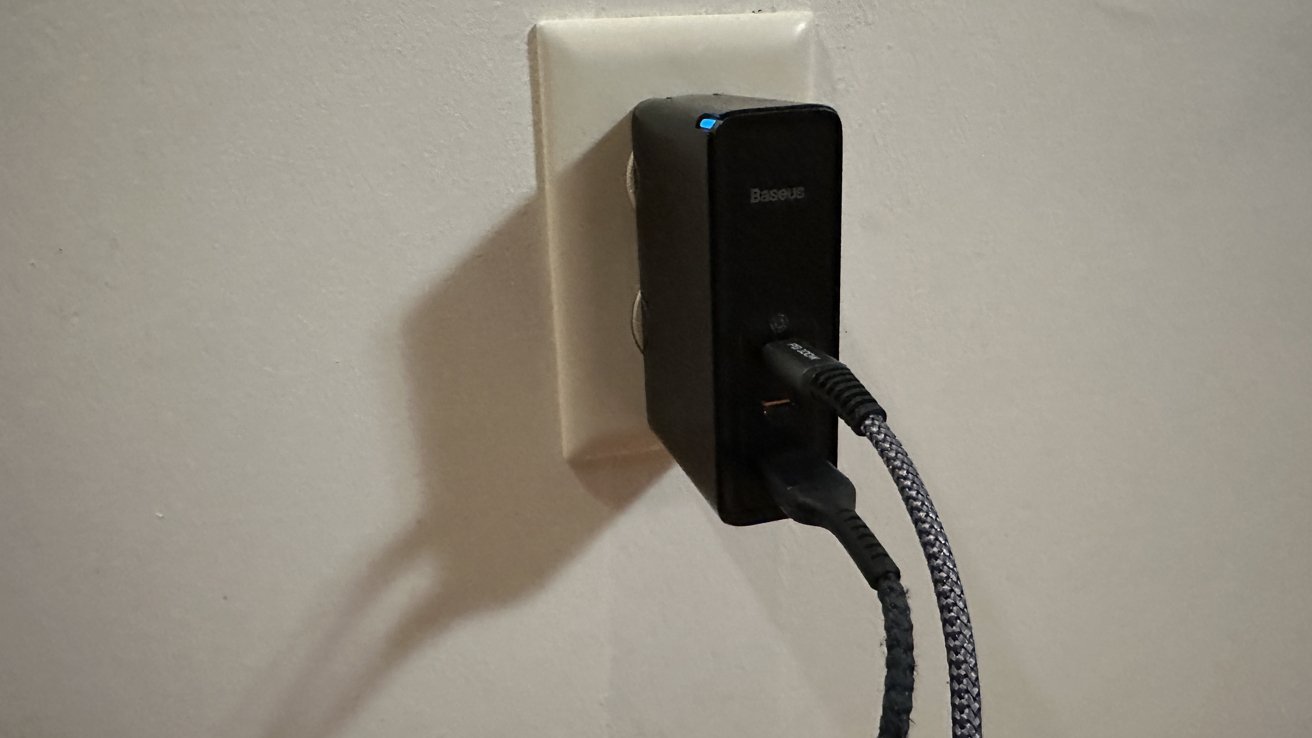 As smaller devices take on heavier workloads and use more battery, it's becoming increasingly necessary for people to use higher-end chargers to replenish their devices in a reasonable amount of time. In addition, these chargers serve as a good way to future-proof against more power-hungry devices.
With many high-wattage chargers only having one or two ports, the PowerMega is a welcome addition to those who need fast charging on the go and at home. Since 2011, Baseus has been dedicated to crafting efficient and minimalist products. They have developed numerous high-power chargers and batteries utilizing Gallium Nitride (GaN) semiconductor technology.
With its recent release, the PowerMega charger incorporates GaN5 chips that effectively reduce both temperature and power consumption, resulting in exceptional portability relative to its wattage.
Baseus PowerMega - Ports and power
The PowerMega provides fast charging consistently. It is equipped with three PD 3.1 ports, two USB-C ports and one USB-A port. Baseus has divided the power distribution when multiple ports are utilized, given its 140W capacity and three ports.
Each port is labeled with a specific purpose. Notably, the USB-C 1 port is the sole port capable of utilizing the full 140W power.
Further details are listed below, as well as on the Baseus website:
Type-C1+Type-C2/USB Output: 100W+30W


Type-C1/Type-C2+USB Output: 100W+30W


Type-C1+Type-C2+USB Output: 100W+30W+18W
Baseus claims the PowerMega is 25% smaller and 30% lighter than the official
Apple 140W charger
, and a comparison with a 67W Apple charger shows that Baseus is doing a lot more with space efficiency. To compare the price, the Apple 140W USB-C Power Adapter is $5 more than the PowerMega and has two fewer ports.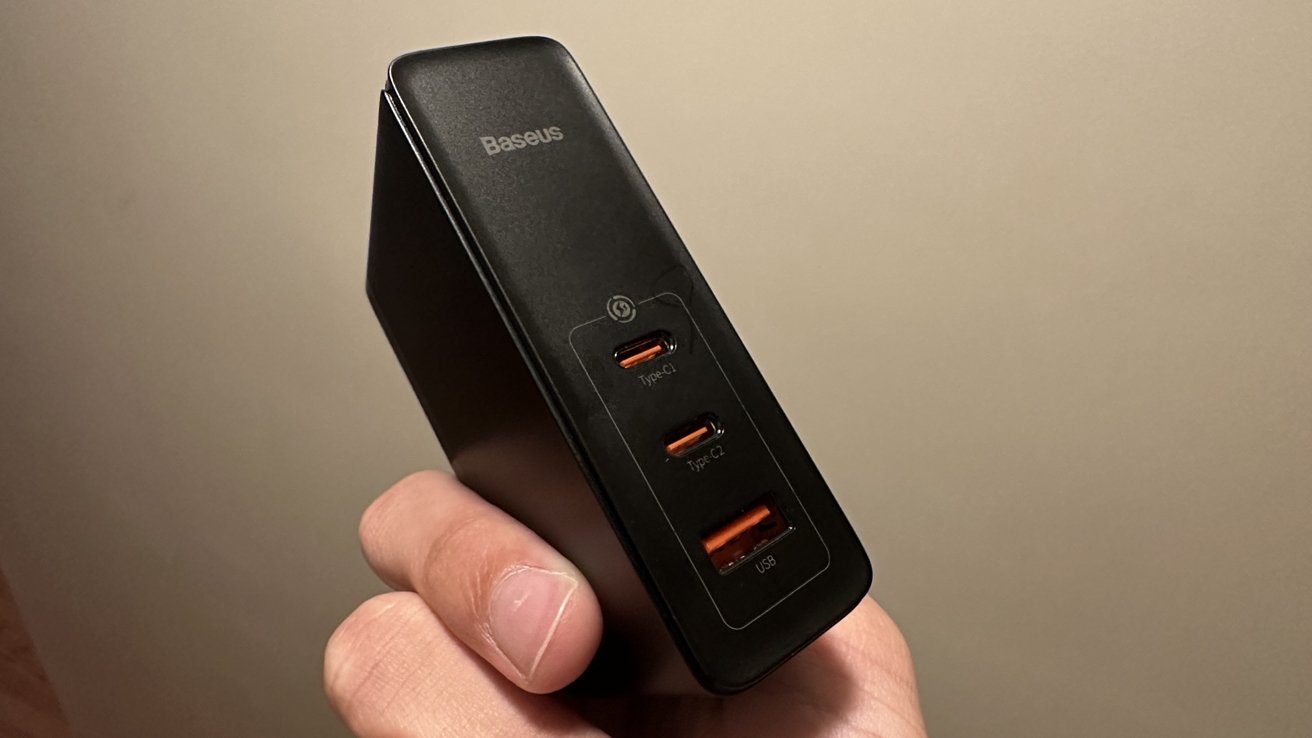 The compactness of the PowerMega makes it get pretty warm when at full power, but not more so than the average high-wattage laptop or computer power brick. In our use, the PowerMega 3 spent a lot of time charging AirPods, our 2021 MacBook Air, and iPhone, and it's lived up to the expectation of quickly charging our devices.
We found that the PowerMega is quite useful for rapidly charging large-capacity batteries. For example, the 20,000 mAh Baseus Blade was charged from 65% to 100% in around 20 minutes.
The one hour and twenty minutes estimated charging time for a 16" MacBook Pro also seems accurate, as a MacBook Air is fully charged in less time. Baseus claims to have a "trickle charge" feature to reduce damage to battery life. After measurement, we can confirm that wattage does decrease as the device gets closer to 100% charge.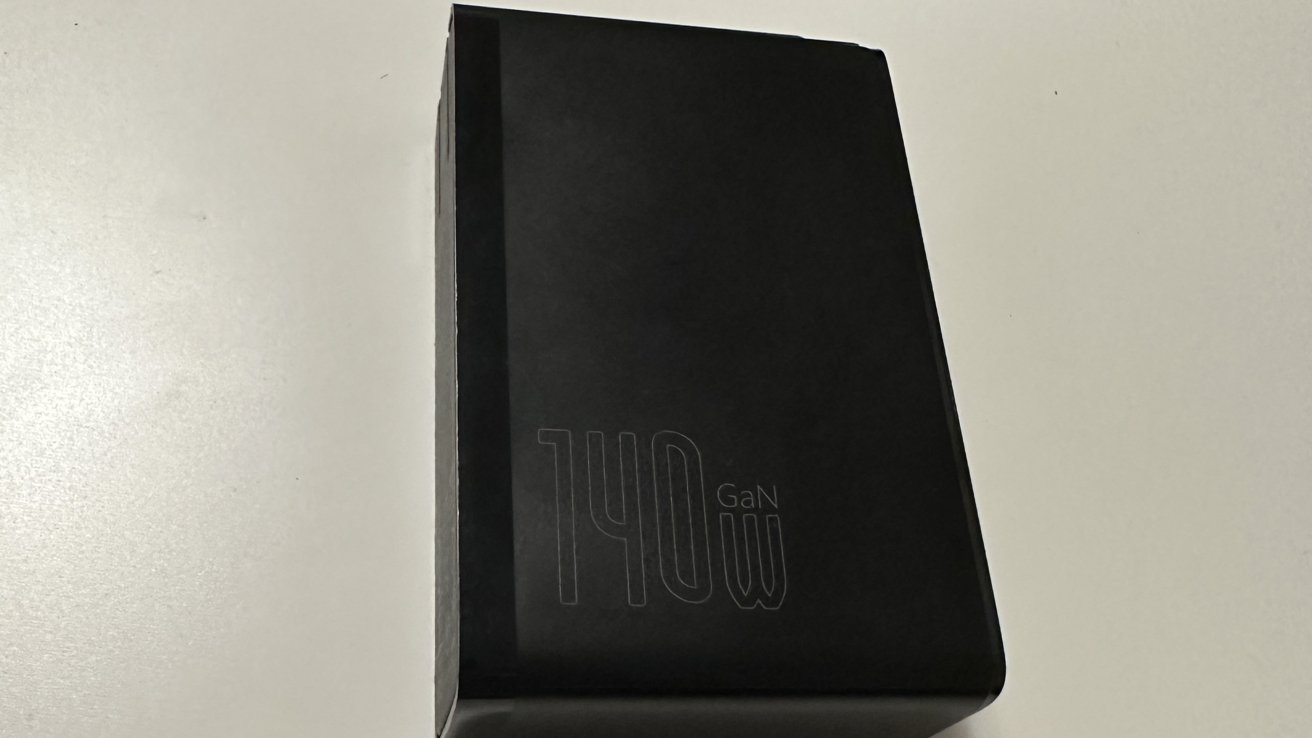 If you need 140W, the Baseus PowerMega is worth it
The PowerMega 3 power bank seems specifically designed for individuals requiring daily high-wattage charging capabilities, particularly for their laptops, tablets, and large batteries. This makes it a good choice for both at-home setups or packed in your daily-use tech bag.
We've kept it at our desk to power our devices and brought it outside to charge on the go, and it's hard to find anything wrong with a charger doing its job and improving on Apple's high power chargers in effectiveness and price.
Baseus PowerMega 3 Ports Fast Charger 140W Pros
Compact and lightweight compared to Apple's 140W charger


Multiple fast-charging ports for many situations


Can be used at home or on the go
Baseus PowerMega 3 Ports Fast Charger 140W Cons
PowerMega gets warm at full power, but within normal range


Don't buy if you're not using high-power devices frequently
Rating: 4 out of 5
Where to buy the Baseus PowerMega 3 Port
The Baseus PowerMega is available in black and white
on Amazon
and the
Baseus
store for $89.99. There is currently a $22 coupon on the Amazon page at the time of publication.
Read on AppleInsider