iPhone 15 users can see battery cycle count & more in Settings
Apple quietly added the ability to see additional battery data in iPhone 15 Settings, including the current cycle count.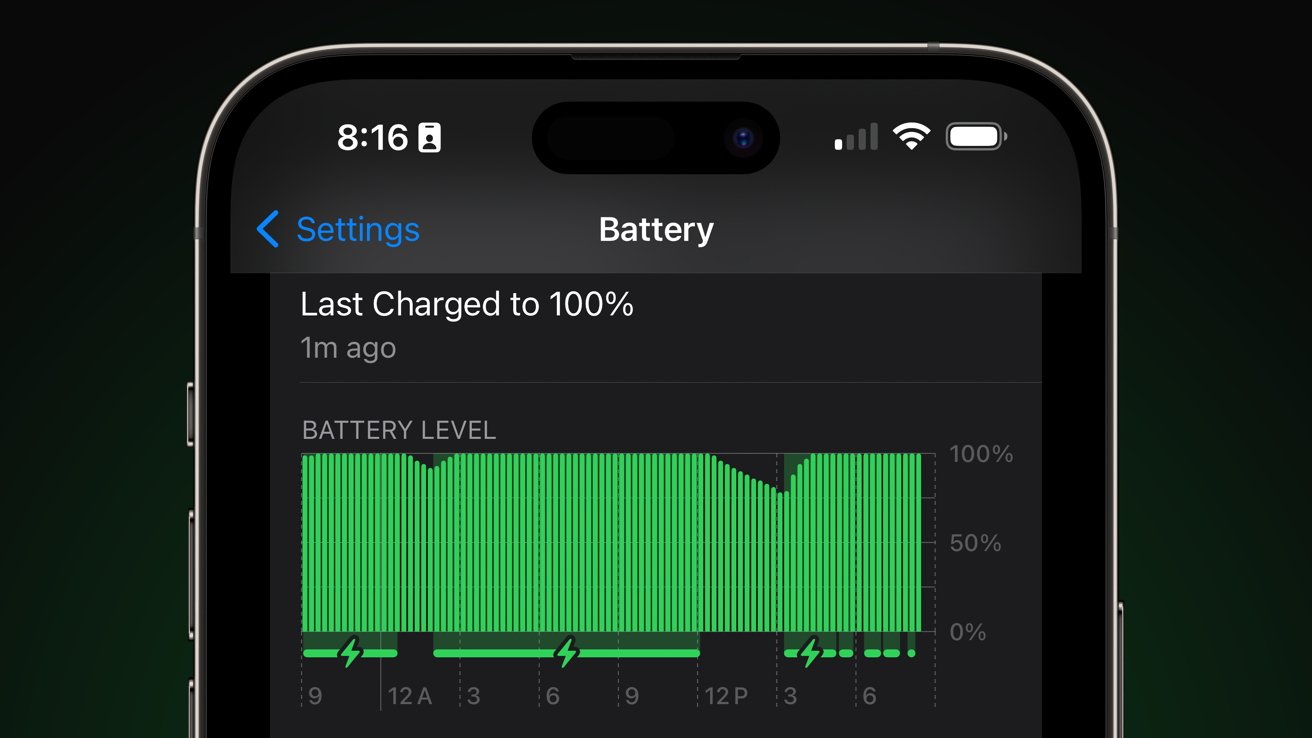 Battery chart showing MagSafe charging all day


After a tumultuous season of battery complaints about iPhone 14, Apple has included several new data points and controls for iPhone 15 users. The latest data comes from a new battery section within the Settings -> General -> About screen.

First reported by 9to5Mac, an X post from Inverse editor Ray Wong showed off a screenshot of the new battery section. It shows information like the battery manufacture date, the first time it was powered on, and the current cycle count.

This information has always been discoverable with third-party tools but can be tricky to surface. This official way to easily see such data will be a boon to battery-concerned individuals.

Of the parameters shown here, users will benefit most from the current cycle count. With this data point and the battery health percentage, users will have more insight into how much their internal battery has aged.

This information is only available on iPhone 15 models. It isn't clear if Apple will bring this feature to older iPhone models running iOS 17.




The new battery information tab in the About screen isn't the only battery-focused feature discovered in iPhone 15 models. A new toggle in the battery health menu enables users to activate a hard stop at 80% charge.

These new features could be tied to specific hardware components, like a new power management processor. Otherwise, it isn't clear why they won't appear on older iPhones at a later date.

Users concerned about their device's battery health hope to squeeze out every extra second possible from their iPhone before needing a new battery or device. Anyone upgrading annually or every two years won't need to concern themselves much with battery health beyond resale value.

AppleInsider continues to recommend to avoid overthinking charging habits. Use cables with proper safety certification, stick to MagSafe instead of Qi if wireless charging is used, and just charge your device as needed. Anything else, for the average user, is overkill.

Read on AppleInsider