Perhaps redundant: Finder in 10.4.2 listed as 10.4.1
Posted:
in macOS
edited January 2014
When I worked at NeXT and later Apple, we always made sure WorkspaceManager.app reflected the current version of the Operating System: in this case Openstep 4.2.
I find it a bit odd they would have Finder not in synch with the versioning of OS X.
Of course all system apps have retained their unique revision numbering as expected, but that 10.4.1 strikes me as odd.
I would at least expect 10.4.2 to have a 10.4.2 Finder.
What caught my eye is that Finder doesn't actually have a unique build number.
Here is WorkspaceManager.app for Openstep 4.2.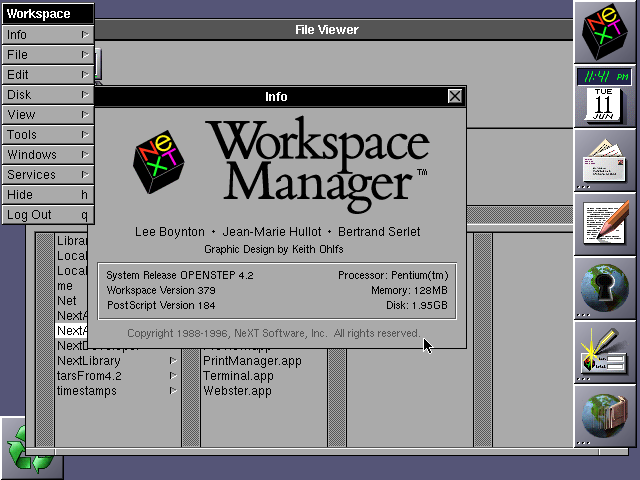 Just a nitpick of course, but I'd prefer they don't synch Finder build revisions to that of OS X revision numbers, if they can't keep them synched.