Is this a fake email?
Hey, just wondering. Is this a fraudulent email? It seem phishy to me.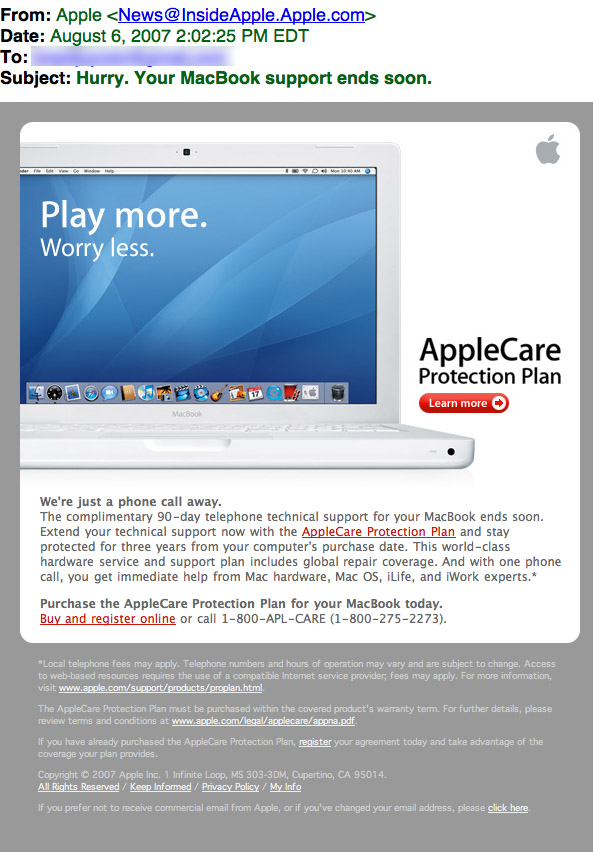 Why would it be from "
[email protected]
" instead of
[email protected]
And then all the links go to a a redirect page from that domain. Such as,
http://insideapple.apple.com/redir/c...0lWkbQfDqflcii
The link redirects to an actual page at Apple.com, but I'm still confused why it would do that.
So is this a genuine apple email? Or something else?