(windows xp(boot camp) * Fusion) + Leopard = one rocking OS!
Hi,
I just got my MBP for about 2 days already and I LOVE IT!, im thinking of getting my self a keyboard protector cause I heard that the keyboard paint will came of after a couple of months?. You guys think I should get myself a keyboard protector?
Anyway to explain my title, I ran XP(Boot Camp) through Fusion, firstly I run my SolidWorks app using Fusion unity feature, I dont really like it cause it makes my Leopard look XPish and SolidWorks take up my whole page which requires me to minimize dock (no, I dont want to minimize my dock!), then I get this crazy idea, why dont I commit one Space for Win XP, I made XP to run full screen on Fusion, and then I use Spaces to swap between Leopard and XP quickly!.
This is my first own Mac and I personally enjoy this best of both world features
Oh yeah and I feel refresh about using XP again when I use it in full screen mode compared to unity mode. Maybe unity mode is useful if you want to run apps that dont take much screen space (BitTorrent & WindowsLiveMessanger for Windows is much better then Mac), but if you use program like SolidWorks which take up a lot of screen space, might as well make virtualized XP into fullscreen and dedicate a space for it
.
Below is the pic of my MBP showing what I trying to explain: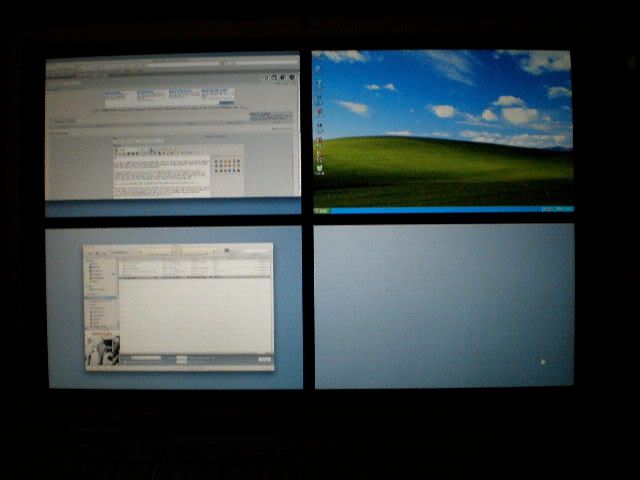 Take note that in the space 1 is the message Im typing now. Space 2 is XP, Space 3 is iTunes.
Performance of the computer seems okay.
Damn its cool to run XP now