Alpine delivers first in-dash wireless CarPlay receiver you can install yourself
Drivers can now ditch their Lightning cable and use Apple's CarPlay with the new Alpine iLX-107 in-car infotainment system, which is now shipping for aftermarket vehicle installs.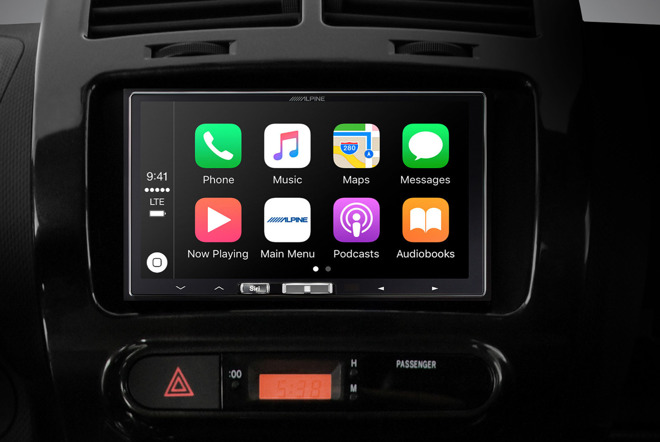 The
$900 Alpine iLX-107
is unique because it offers AirPlay over Wi-Fi, a feature that first debuted in iOS 8
back in 2015
. Alpine's solution is the first wireless
CarPlay
product that can be bought separately and installed in a vehicle.
The 2017 BMW 5 Series Sedan was the
first car
to support CarPlay without a Lightning cable, but that required the purchase of a new car and the cost of upgrading to a CarPlay infotainment system. Alpine's newly shipping product means it will be the first opportunity for most CarPlay users to gain wireless support.
The iLX-107 features a 7-inch WVGA capacitive touch screen with LED backlighting. CarPlay can be used to receive calls, access text messages, play music, and get optimized traffic directions.
CarPlay is accessed on the unit through the touch screen or Siri voice controls. It requires an iPhone 5 or later.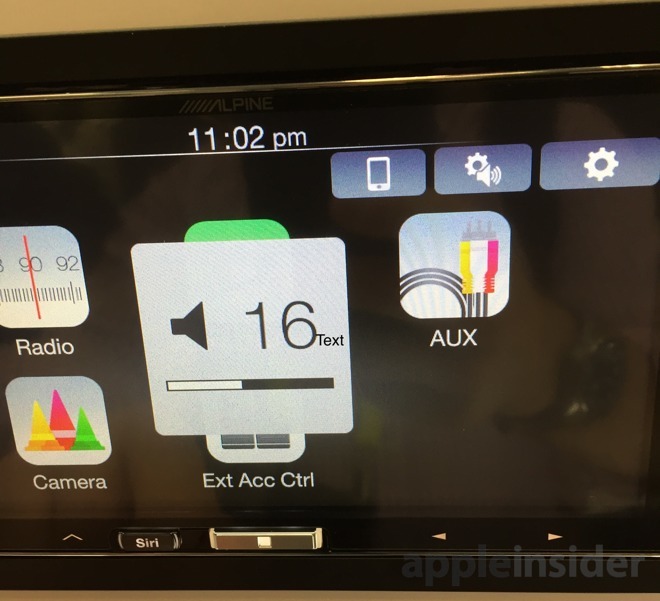 AppleInsider
first
went hands-on with the iLX-107
at the Consumer Electronics Show in January. At the time, representatives from Alpine said there is no discernible drain on battery when using CarPlay wirelessly over Wi-Fi.
The Alpine iLX-107 receiver uses Bluetooth as a trigger to change over to 5GHz Wi-Fi direct for CarPlay. Call audio is routed over Wi-Fi as well.
Alpine has also updated its menus and system displays to match Apple's interface. For example, the onscreen volume display mimics Apple's own volume controls shown on screen in iOS.
The iLX-107 also controls add-on car accessories such as lights, cameras, truck bed covers, and more.
"Apple fans have been eagerly anticipating a wireless Apple CarPlay solution, so we are excited to deliver the iLX-107 as the first aftermarket system with this technology," said Steve Crawford, vice president and general manager, Alpine Electronics of America, Inc.