Wish list: 9 new CarPlay features for iOS 12
Posted:
in iOS
edited March 2020
After seeing release four years ago, Apple's CarPlay continues to gain traction in the automotive world as it bulks up on features with each major revision of iOS. As frequent users of the in-car infotainment platform, we amassed quite a wish list of features and changes we hope to see unveiled alongside iOS 12 at WWDC in June.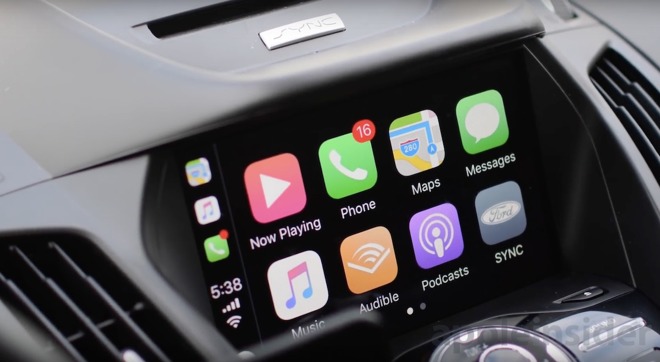 WWDC 18,
which is set for June 4 through June 8
, is where Apple is widely expected to introduce iOS 12, watchOS 5, tvOS 12, and macOS 10.14. There are countless new features Apple could add to
CarPlay
, but after using it daily for the past couple years, here are our top requests.
Support for third-party map apps
Ranking high on the list is the ability to use third-party mapping applications like
Waze
or
Google Maps
.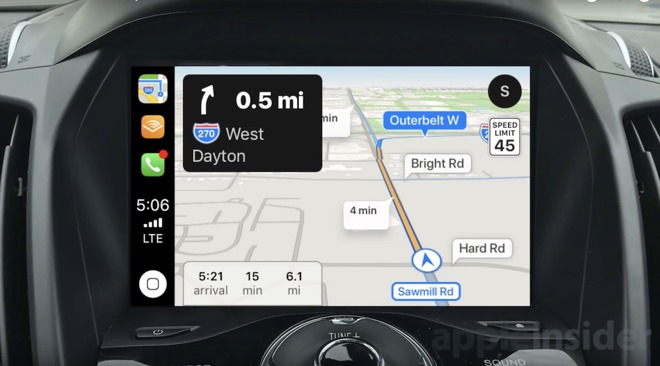 Apple heavily restricts the types of apps that are able to run on CarPlay, primarily limited to chat or audio apps. With its own mapping service in Maps, mapping apps are not among the approved list.
This means when you are driving, you have three options: your car's navigation system, third-party apps on your phone's display, or Apple Maps through CarPlay. Apple Maps has worked fine for us, but we tend to be more of the exception than the rule. Countless people have had issues with Apple Maps, even after all the improvements Apple has made since a series of
very public criticisms
shortly after the service debuted in 2012.
Easier support for wireless CarPlay
CarPlay has offered wireless data transfer support officially since iOS 8.3, yet only
one or two manufacturers
have adopted it thus far.
This is largely on the shoulders of car and aftermarket radio manufacturers, but Apple can push this feature as more of a priority. Having to plug your iPhone into a USB-connected Lightning cable each time you enter your car really hurts the user experience, especially now that the latest phones
support wireless charging
.
Many accessory makers have brought wireless car chargers to market, but if you want to use wireless CarPlay, you have a very limited set of options.
Multi-screen support for other apps
It is a often-overlooked feature, but one of the things that Apple Maps has going for it is its multi-screen interface. Yes, Maps in CarPlay can support your car's infotainment screen as well as the one within your instrument cluster.
While using Maps, you can also use your iPhone as a second screen. While navigating, your iPhone will display the list of upcoming directions while your infotainment system shows the map.
It would be handy for other applications to have the ability to take advantage of this same technology. For example, a music app might use your phone's display to show a list of upcoming tracks, while the car's screen shows what's currently playing. There will always be a need to balance information with distraction, but if it works for Maps, it would be interesting to see what other developers can do with it.
Speed limits not during navigation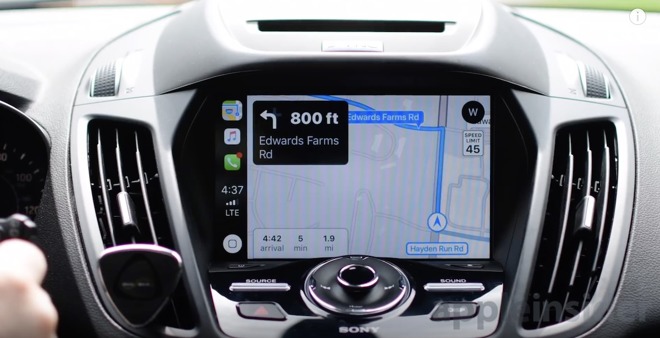 When iOS 11 came out, one of the new features for Maps was the inclusion of speed limits. It works in CarPlay, as well as the standalone app.
The rub though, is that speed limits only are displayed while you are navigating from Point A to Point B. We would like to see the speed limit show up in Maps at all times, a plus for route planning and general road awareness.
Weather app support
Siri has always been able to answer questions about weather, but Apple's built-in integration can be limiting.
We would love to see
Dark Sky
,
Carrot Weather
, or
WeatherUnderground
on CarPlay compatible screens. Most cars around these days already have their own weather apps built-in, but they are quite lackluster.
If weather maps or multi-day forecasts are too information dense to use while driving, display could be limited to times when the car is in park.
HomeKit control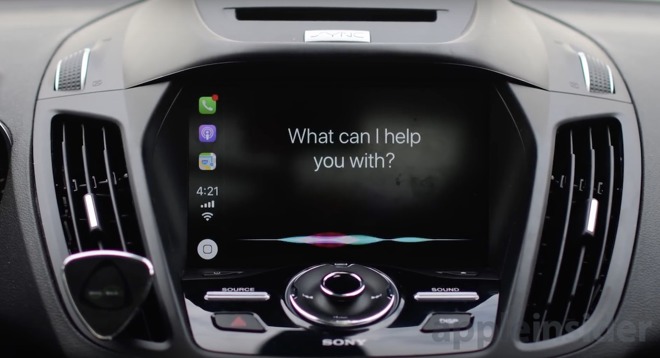 It would be a fantastic convenience to ask Siri to start your car, or include similar functionality into HomeKit scenes. Many cars already support Amazon's Alexa or have an iOS companion app that provides remote control support.
Enhanced HomeKit triggers would also be a welcome change. Instead of turning on house lights when a user enters a geofenced area, CarPlay integration might be able to unlock house doors when a user returns home and opens their car door, for example.
While it would be additional work for car manufacturers, it shouldn't be that much of a leap. Security, however, would be of great concern, meaning extra work for Apple.
Updated interface
Apple has been rumored to be working on an updated CarPlay interface, though that and other features
have reportedly been tabled
to devote more time to bug fixes and stability.
Currently, the interface is looking quite dated. Even third-party apps look plain thanks to interface requirements Apple imposes on developers.
The existing interface is a bit clunky, requires a lot of jumping between apps, doesn't support custom backgrounds and is generally not optimized as well as it could be.
Video playback (in park only)
Put this request on the
not likely to happen
list. Quite a few times we found ourselves waiting in the car, catching up on some videos (like the excellent
AppleInsider YouTube channel
), and yearned to watch them on a bigger screen.
While some infotainment systems do offer video playback, access to these features are almost always prohibited unless the car is in park. It is these safety concerns that would make it unlikely for Apple to implement in its in-house offering.
Still, one can dream!
Music controls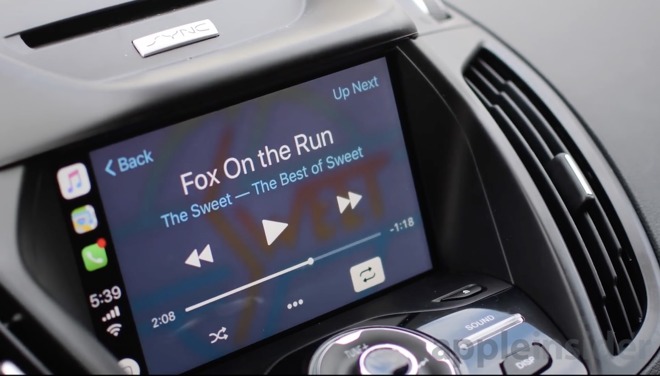 Audio playback may be the single most used feature of CarPlay, but third-party app support is severely lacking.
Starting playback is a breeze, but controlling audio means jumping back into the originating app using the sidebar. This is frustrating when you are inside another app, like Maps, and want to see what is playing, skip tracks or perform other functions.
It would be handy to be able to view currently playing content or to quickly access controls from any app, not just sidebar navigation. Integrated app support would take some work, as iOS itself still lacks similar features, but the foundation is there with iOS multitasking.
Wrapping it up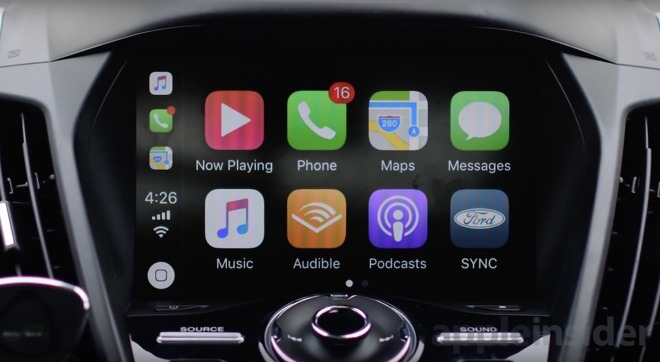 What Apple will choose to include with CarPlay in iOS 12 is a mystery; we won't find out until WWDC, and perhaps not even then.
The features detailed above are clearly tailored to our personal tastes, but we would love to hear your requests. Tell us below in the comments section.