Mazda promises free Apple CarPlay upgrade for some 2018 Mazda6 options packages
Posted:
in iPhone
edited March 2020
Mazda on Tuesday said that starting in September, people with a 2018 Mazda6 sedan will be able to get a free dealer-installed upgrade to Apple CarPlay and Android Auto -- as long as they paid for one of the right trims.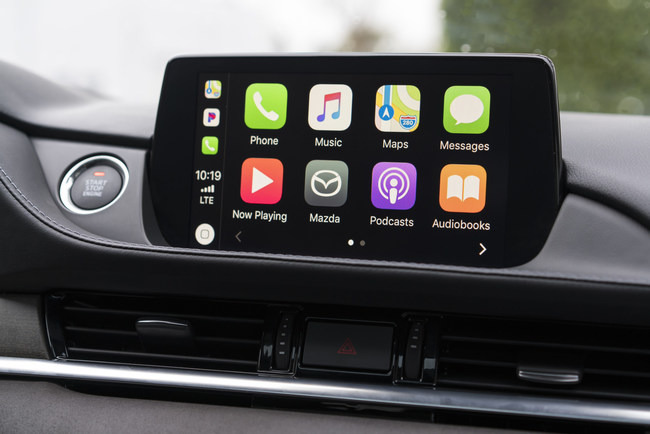 The upgrade will only be free to people who paid for Touring, Grand Touring, Grand Touring Reserve, or Signature options packages -- also called trims -- according to the automaker. It should take about two hours, and include a faster-charging 2.1-amp USB port as well as a newer version of Mazda Connect.
CarPlay
and Android Auto will come included with the same trims beginning in November.
Mazda noted that the Mazda6 will be its first vehicle in North America to get those platforms via dealer installation.
The automaker only
revealed plans to support CarPlay
this March, having been a holdout since Apple launched the platform in 2014. The technology is also coming to the 2019 CX-9 SUV.
Another Japanese firm,
Toyota
, likewise recently caved, adding CarPlay to the 2019 Corolla Hatchback.