These Qi wireless chargers will power your new iPhone XS, iPhone XS Max or iPhone XR
Posted:
in iPhone
edited March 2019
It is likely that people upgrading their smartphone to the iPhone XS, iPhone XS Max, or iPhone XR may want to take advantage of the wireless charging functionality offered by them all. AppleInsider highlights some of the best Qi wireless chargers available on the market to power your iPhone XS, XS Max or XR.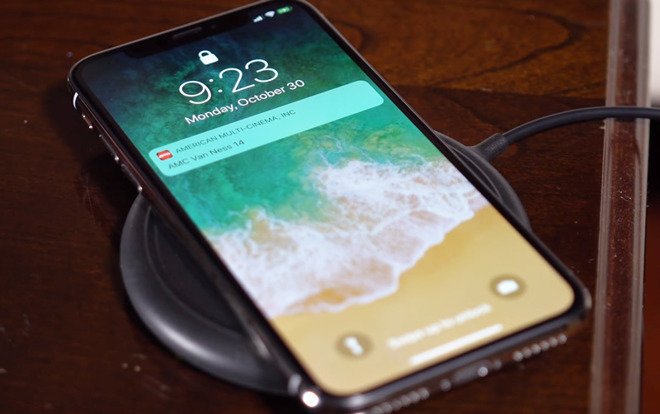 Introduced with the iPhone X last year, wireless charging is a great way to recharge an iPhone, without needing to connect a Lightning cable. Instead, the iPhone is placed on top of the charger, positioned in line with an embedded charging coil which transfers power to the iPhone's battery.
Generally speaking, wireless charging is not the
fastest way
to apply charge to your device, as current iPhone wireless charging is limited to 7.5 Watts in the iPhone X and iPhone 8, following an upgrade from the 5 Watt limit at launch. By contrast, a wired connection can take advantage of Apple's other wall chargers offering far higher power transfers.
While wired charging is faster, wireless charging offers more convenience, in that all you have to do to start the charging progress is to place the iPhone down on a surface. This also makes using an iPhone as a clock far easier, as there's no fumbling to plug the cable in before falling asleep, nor to unplug it when waking up or needing to answer an important early morning call.
What follows is a selection of wireless charging stations that may be worth considering if you intend to try out wireless charging for the first time. As they are universal accessories, compatible with practically any device using the Qi wireless charging standard, owners of the iPhone X and iPhone 8 can also take advantage of these mats and docks for their existing handsets.
It is also worth a look for those who are waiting for Apple to release its
AirPower wireless charging mat
. Apple revealed it last year, but has stayed quiet about the product for over a year with no sign of releasing it soon, making buying one of the currently-available mats a decent and cheap alternative until Apple ships AirPower.
Anker PowerWave 7.5 Fast Wireless Charging Pad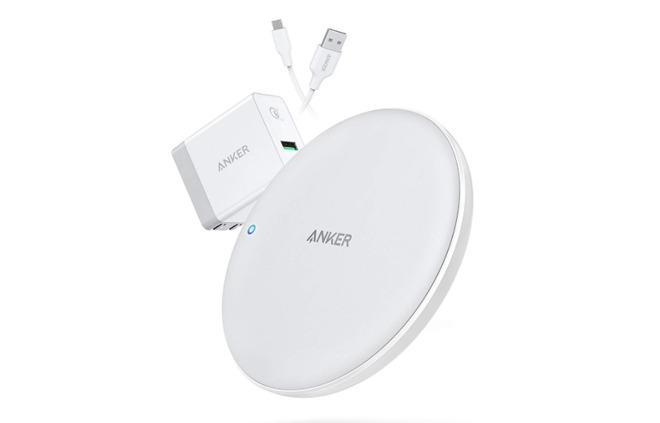 For those wanting a simple charging mat, the Anker PowerWave 7.5 Fast Wireless Charging Pad is a good option, providing up to 10W charging for some devices. Supplied with a Quick Charge 3.0 wall charger and a 6-foot Micro USB cable, it offers over-charge protection and foreign object detection, in case something is incorrectly placed on top of the mat.
Amazon is selling the Anker PowerWave 7.5 Fast Wireless Charging Pad for
$45.99
. For more info on the charger, see our
detailed review
.
Anker Wireless Charging Pad
From the same company, the cheaper Anker Wireless Charging Pad is a minimalist 2.6-inch diameter coaster with an anti-slip rubber ring to keep the iPhone in place. While it outputs a maximum of 5 Watts, it still offers a power-efficient idle mode to prevent battery overcharging and energy wastage, and indicator lights to show both its charging status and if the smartphone placed on top isn't supported.
Sold with a 3-foot micro-USB cable, the Anker Wireless Charging Pad is priced at
$29.99
.
RAVPower
RAVPower is another of our favorite brands, creating great batteries and chargers at affordable prices.
We reviewed
their new line of iPhone compatible chargers when they launched and have recommended them ever since.
They've options to choose from including a charging stand and the common charging pad. Even a portable battery if that is more to your liking.
They
start off at $9.99
on Amazon, though our favorite
HyperAir charging puck will run you $29.99
.
Monoprice Wireless Charger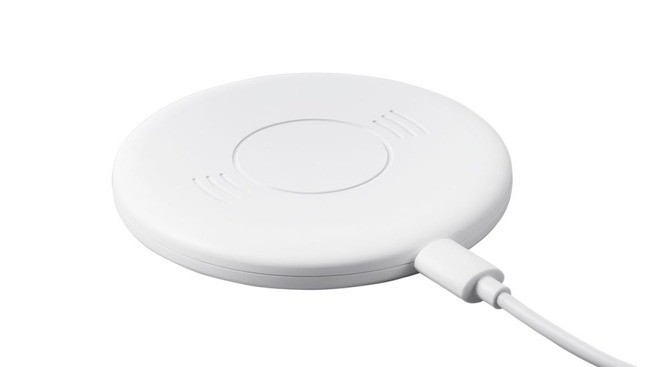 Want a cheap and simple charger? Monoprice's Wireless Charger is Qi compliant and has a clean appearance, resembling a thin white puck measuring 3.3 inches in diameter, 0.4 inches thick, and weighing in at 1.8 ounces. It only outputs power at 5V DC 1A, meaning it won't offer any fast charging capabilities, but it does include a blue "breathing" indicator light when it is charging a device, switching to a solid red when fully charged.
Monoprice is currently pricing it at
$7.99
. The low cost makes it a viable option for adding wireless charging points in multiple locations around the home, or even to add one in the office.
Aukey Graphite Wireless Charger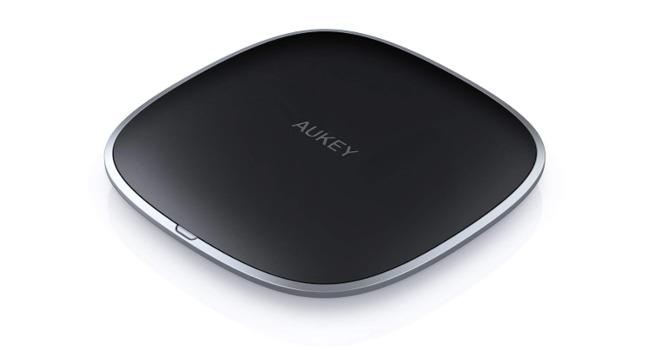 Winner of the Red Dot Design Award in 2018, the Aukey Graphite Wireless Charger offers a stylish matte black pad and a lighter trim, with the plate measuring 3.41 inches square and 0.46 inches thick. Able to work with Qi-compatible smartphones in cases, the charger includes a plethora of safety features, including temperature control, power input monitoring, foreign object detection, and overcharging.
Supplied with a 3.3-foot USB 2.0 A to USB-C cable, the charger is available for
$15.99
.
Grovemade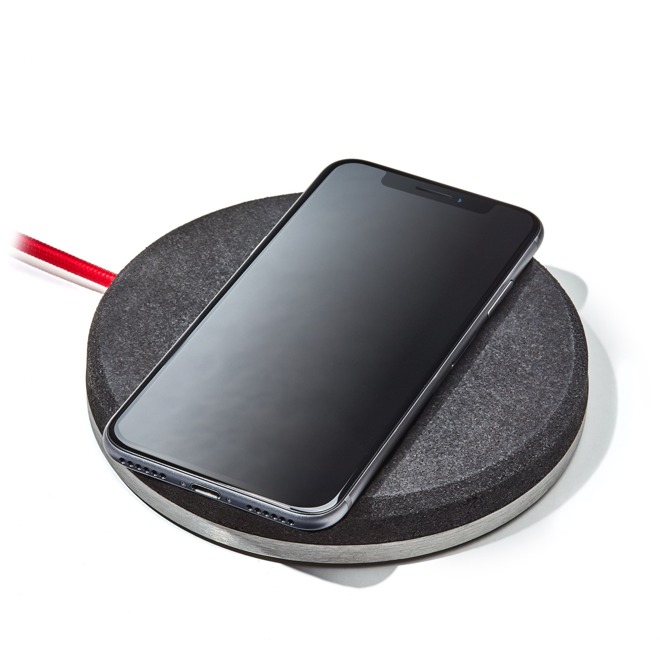 Grovemade has a history of using natural materials to make beautiful products. It is seen clearly in their wooden iPhone cases, as well as their Qi wireless chargers.
The topmost surface is made of cork which gives your phone a gentle surface to rest on. Stainless steel makes up the bottom, giving the pad added heft.
Nylon wraps the extra long USB cable for bonus durability. If the cable is too long, it can be wrapped up on the underside which is useful for keeping your desk tidy, or for taking with you for a weekend getaway.
You can get a Grovemade pad in one of three colors
starting at $79
.
Belkin BoostUp

Belkin has always put out top-notch products and all their BoostUp chargers exemplify this. There's a charging pad as well as a stand to give you options.
The newer Bold line of pads and stands are a bit pricier at $59.99 and $69.99 respectively, but they are a bit more powerful and compact.
Grab any of them
direct from Belkin
.
Nomad Base Station
Looking for something to charge multiple devices? Consider the Nomad Base Station.
This premium charger is made of leather and aluminum with both USB-A and USB-C outputs. It can charge two phones simultaneously at 7.5W. If you want more details, check out our
full review
.
You can grab it now from
Nomad for $99.95
.
MobilePal Gen-3 Qi Wireless Charging Power Bank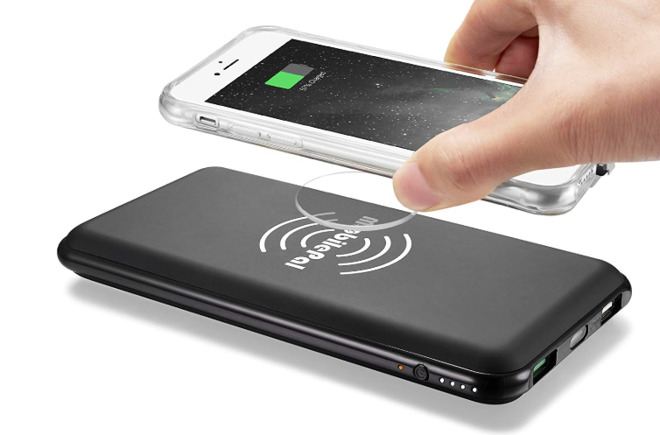 If you want wireless charging on the move, the MobilePal Gen-3 10,000mAh Qi Wireless Charging Power Bank is portable power that offers more than the usual power bank features. Like others on the market, it includes two USB ports for wired charging, including one with QuickCharge 3.0 support, while on one side is a Qi wireless charging spot that delivers at up to 5 Watts. This can even enable for up to three devices to be recharged simultaneously.
Including a power button, microUSB input for charging, a battery indicator, and a flashlight function, this power bank is available for
$39.99
.
Kedron Portable Charger Power Bank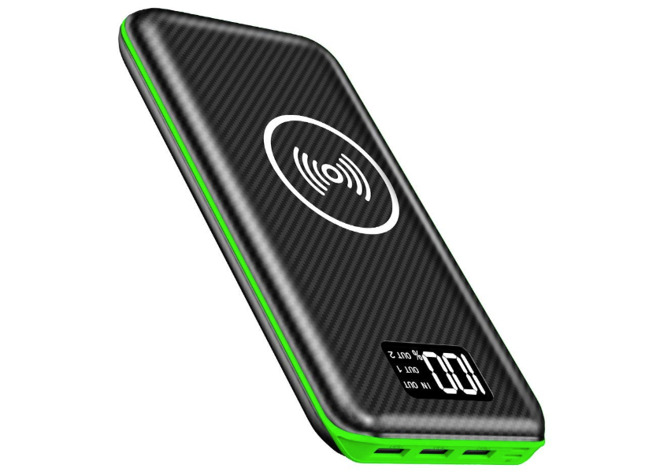 If you need a portable wireless charger with a bit more power, consider the Kedron Portable Charger Power Bank. Offering a larger 24,000mAh battery and a digital display showing its charge and usage status, it can charge up to four devices at the same time using three wired connections and Qi charging.
The super-sized power bank with wireless charging is priced at
$33.99
.
Wofalodata Fast Wireless Charger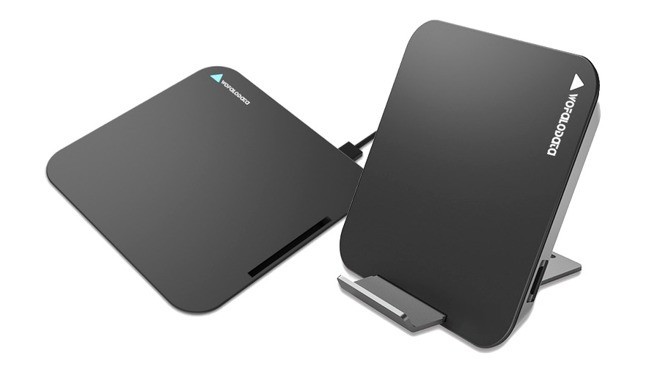 The Wofalodata Fast Wireless Charger is a solid Qi-compatible panel measuring 2.28 inches square, which offers both 5W standard charging and up to 10W fast charging. This charger also doubles as a stand, with an additional plastic shelf that keeps the iPhone propped up on the plate when it is upright, though it will apparently only charge smartphones like the iPhone X in a horizontal orientation when used in this configuration.
Offered with a 2-foot microUSB cable for supplying power, this stand is on sale at Amazon for
$10.99
.
RAVPower Qi Wireless Charging Pad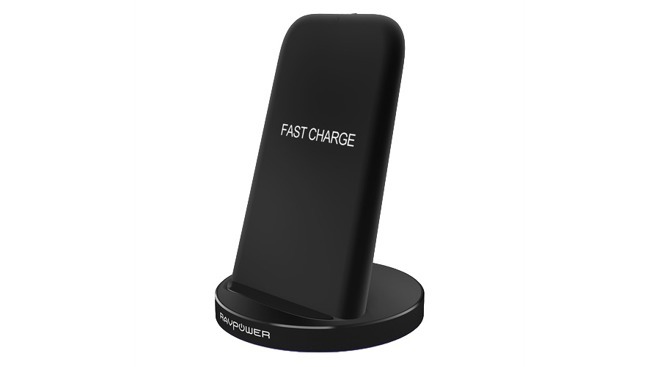 The RAVPower Qi Wireless Charging Pad stands the iPhone X upright on a non-slip rubberized base, with a single discrete LED informing users of the charging status. This unit uses two wireless charging coils, which allows for the iPhone to be oriented vertically or horizontally, allowing users to position it in relation to the apps they are using, while still charging the battery.
Offering a maximum output of 10W for compatible Qi devices, the RAVPower Qi Wireless Charging Pad is
$16.99
on Amazon.