Here are some of the documentaries you can watch on Apple Music
Apple Music is of course an audio-first streaming service, but if you have time to kill, you can kick back and watch documentaries on musicians, producers, and other aspects of the biz. Here's a roundup of some of the titles now available or coming soon, the latest being "Wiz Khalifa: Behind the Cam."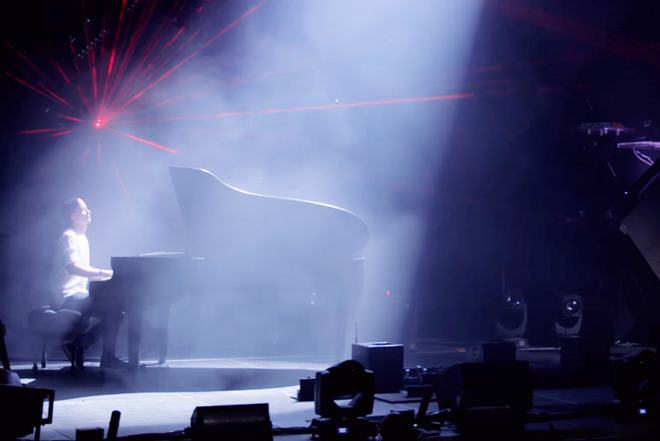 Wiz Khalifa: Behind the Cam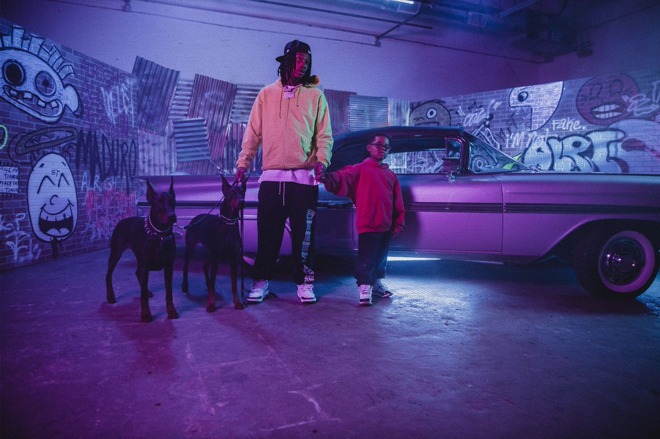 A five-episode series will premiere on Apr. 17. The series will explore "the most intimate aspects" of Wiz Khalifa's life and decade-plus career, mixing archival footage with family and friend interviews,
Variety
said. Notably the documentary was
produced
with the help of two of his associated record labels, Atlantic Records and Taylor Gang -- the latter founded by Khalifa, whose real name is Cameron Jibril Thomaz.
Other partners include SMAC Entertainment and production company Dirty Robber. Dirty Robber has been nominated for multiple Sports Emmy awards.
THE WIZRD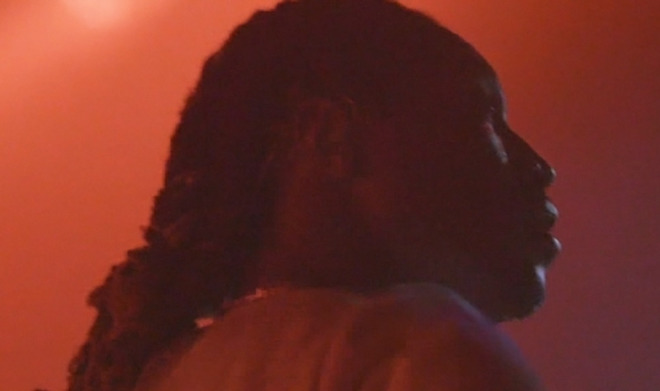 Directed by Marcus Clarke,
"THE WIZRD"
is an hour-long piece about Atlanta rapper Future and takes its name from a new album. Despite this it focuses primarily on the 2016 Purple Reign tour, mixing in off-stage moments like family life. Some appearances in the film include DJ Khaled, Yo Gotti, and Outkast's Andre 3000.
Future does address some of the tougher moments in his life, such as dealing drugs, being shot, and the death of his grandfather.
Untitled Prince documentary -- coming soon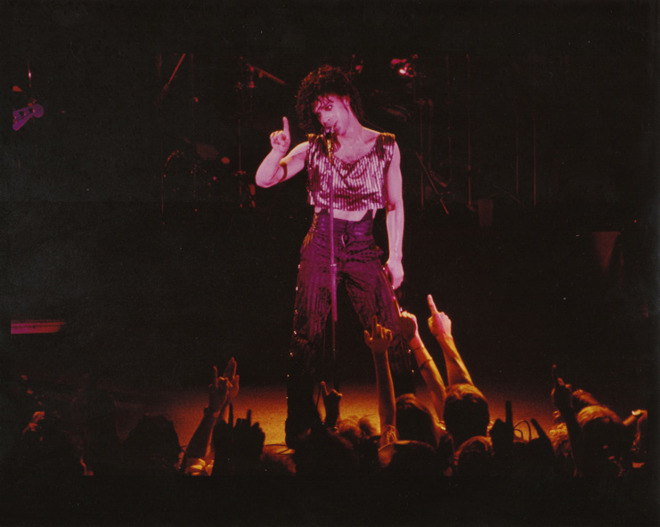 Prince at the 1983 concert.
A film about Prince and the Revolution's concert at Minneapolis' First Avenue in August 1983 has "landed at
Apple Music
,"
according to
Variety
. The event was considered a turning point in the band's career, including the debut of songs and band members that would eventually appear on "Purple Rain." Related recordings have only been available in bootleg form until now.
Variety
didn't say what the documentary would be called or when it might be available to watch.
Chris: Live From Salle Pleyel Paris
This film mixes documentary footage with Christine and the Queens' Sept. 13 concert.
Apple Music Presents: Chris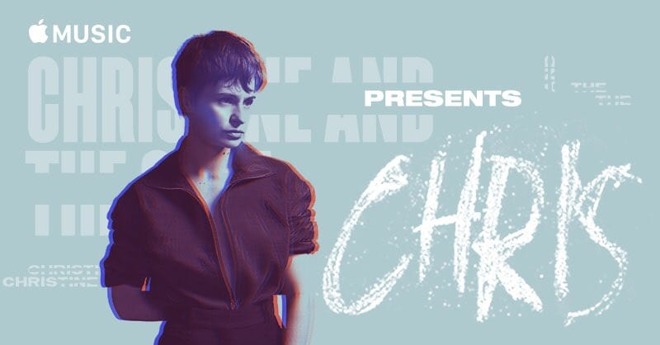 Due on the service Sept. 14, this one is about the upcoming album by synthpop band Christine and the Queens, arriving on Sept. 21. Apple will premiere the short film at a concert in Paris on Sept. 13.
Rainbow: The Film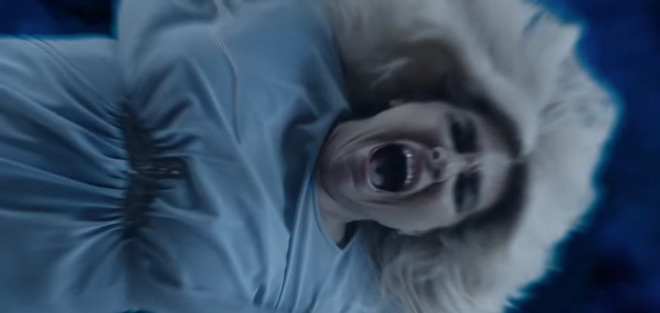 Coming Aug. 10,
Rainbow
is a behind-the-scenes piece on the Kesha album of the same name. This one is unusual, however, in not just launching a full year after its companion, but in being a "three dimensional piece of art" interwoven with "psychedelic vignettes" about Kesha's struggles with anxiety and depression. Also included are writing, recording, and performance scenes.
Songwriter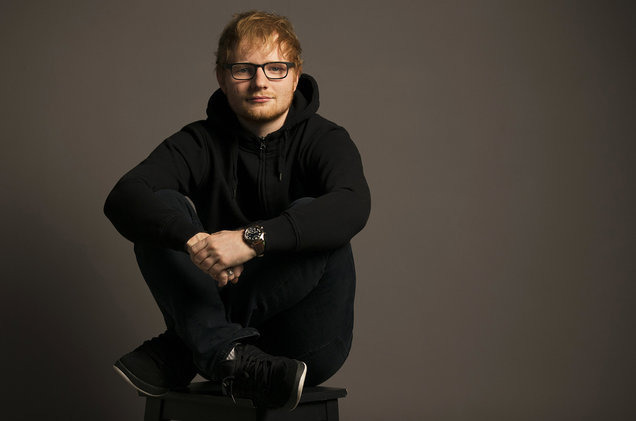 Directed by Murray Cummings, this one follows his cousin -- pop singer/songwriter Ed Sheeran -- during tours and album recording in 2016, with flashbacks to Sheeran's younger days playing a range of instruments.
This one is notable for having a distinct lack of sit-down interviews, and will actually see a limited theatrical run, playing in New York City on Aug. 17 and Los Angeles on Aug. 24.
Give Me Future
The film
revolves around a 2016 Major Lazer concert in Havana, the first to be staged by a big American band since the U.S. restored diplomacy with Cuba. Around 400,000 people were in attendance.
On the Record: Flicker
A
short promo piece
about the first solo album from One Direction member Niall Horan. Fans can watch interviews, rehearsals, recordings, and performances.
On the Record: P!nk -- Beautiful Trauma
Like
Flicker
,
Beautiful Trauma
is another behind-the-scenes album promo, this time for pop star P!nk. Though it has similar content, it's a bit rawer, so parental discretion is advised.
Bang! The Bert Berns Story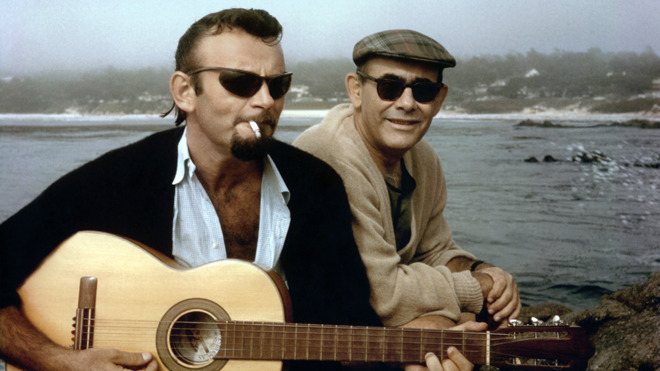 Bert Berns may not be famous in his own right, but during his career he wrote music played by bands like Van Morrison, The Beatles, and The Rolling Stones.
The movie
is co-directed by Berns' son Brett, but doesn't shy away from Bert's mob ties.
Steve Van Zandt narrates, and some of the feature interviews include people like Paul McCartney and Keith Richards.
808: The Movie
The Roland TR-808 is a drum machine that became so popular in the 1980s that decades later, it's instantly recognizable and helped spawn entire genres of music.
808
features interviews and music from artists like Afrika Bambataa, Diplo, New Order, Goldie, and Pharrell Williams.
Clive Davis: The Soundtrack of Our Lives
Another hitmaker,
Clive Davis
helped foster the careers of people like Whitney Houston, Bruce Springsteen, Janis Joplin, the Grateful Dead, and The Notorious B.I.G.
Before Anythang: The Cash Money Story
Don't expect much objectivity going into
this one
-- Cash Money's label founders Birdman and Slim are executive producers, and some artists that have appeared on the label, like Drake, are close collaborators with Apple Music. Still, the film isn't all upbeat, as its trailer shows.
Kygo: Stole the Show
Norway's Kygo is best known as a DJ and producer, but he's also a pianist. "Stole the Show" is a career documentary, leading up to a January 2016 concert in New York City. Some cameos in the film include DJs like Pete Tong and Steve Aoki.
Can't Stop, Won't Stop: A Bad Boy Story
This one is about the
history of Bad Boy Records
and its owner, rapper Sean "Puff Daddy" Combs, as well as 20th anniversary performances put together in 2016. It hasn't set the world on fire though, with one review calling it a "vanity project strictly for the fans."
Harry Styles: Behind the Album
A
promo piece
for a solo album by yet another One Direction member. This one follows a format similar to "Flicker."
Flume: When Everything Was New
A career
piece
about the famous electronic musician, but concentrating on the creation of his self-tilted album as well as the 2016 record "Skin."
Sleepless: The Story of Future Classic
Effectively a companion piece to "When Everything Was New,"
"Sleepless"
is about Flume's host label and its transformation from a small Australian collective into a bigger entity counting members like Chet Faker and Flight Facilities.
Skepta: Greatness Only
This one covers the grime MC and his win of the coveted Mercury Prize, which he took home despite competition like Radiohead and David Bowie. It also goes into the creation of the single "That's Not Me," and has interviews with people like Pharrell Williams.
As with some of the other movies here, don't expect objectivity.
The film
was not only done in collaboration with Apple Music, but written and hosted by Skepta's sister, Beats 1 DJ Julie Adenuga.
Haim: Behind the Album
Studio and performance footage
promotes
the Haim album "Something to Tell You."
The Story of Sosa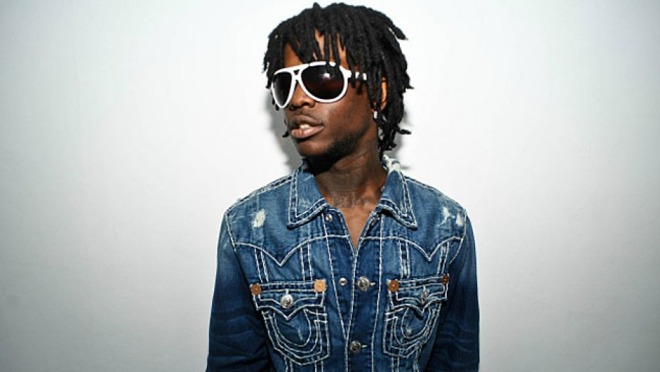 About Chief Keef, "The Story of Sosa" -- still MIA, unfortunately -- covers the rapper's tough life before becoming famous, including prison time during his teenage years. Fun fact: Keef turned down the chance to become the first artist signed to Apple Music.