Review: Ultimate Ears MegaBoom 3 pumps out the tunes with ample bass
Ultimate Ears MegaBoom 3 is the latest incarnation of arguably one of the best and most popular portable Bluetooth speakers. The newly updated models finally have a design refresh, albeit a small one, as well as better sounding audio quality.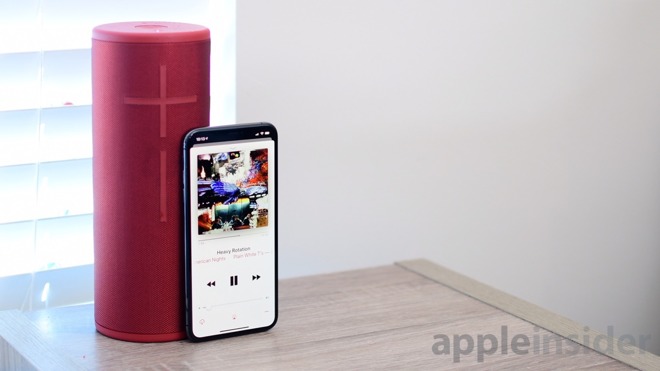 Design and controls
In their typical fashion, the Ultimate Ears MegaBoom is a tall cylinder, reaching nearly nine inches in height, just about an inch and a half more than the standard Ultimate Ears Boom.
On the front, Ultimate Ears has ditched the vertical rubber stripe behind the + and - signs, which looks better and gives more uniform 360-degree audio.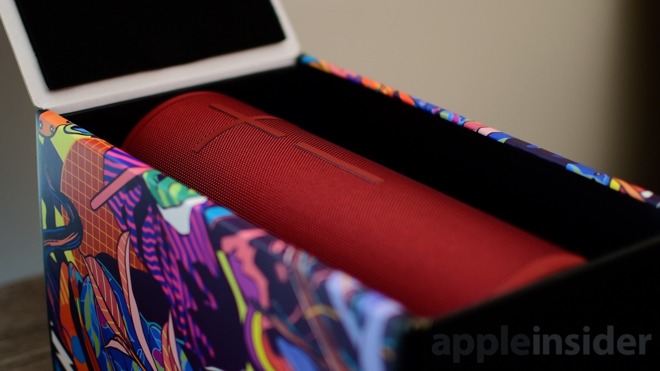 There is also a new fabric wrapped around the outside, which feels great. It is such a wonderful, grippy texture, and the new version has a two-tone look that we love (especially the purple/blue).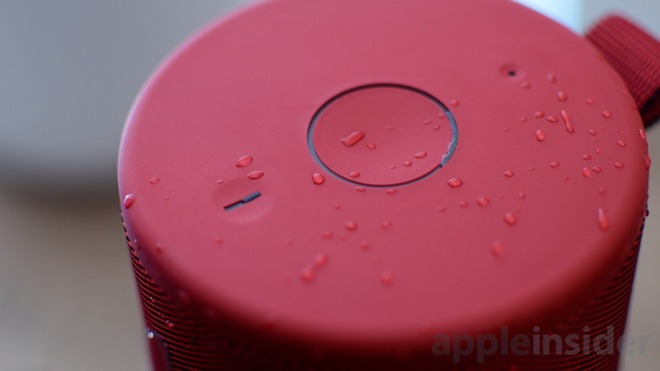 MegaBoom 3 is water resistance, earning an IP67 rating. Specifically, the speaker can survive submersion in up to a meter of water for 30 minutes without being damaged. But, for that to happen, something will have to have gone terribly wrong, as the speaker also floats.
On top is a new "Magic Button", alongside power and Bluetooth buttons. The Magic Button is used to play/pause/skip tracks. That Magic Button has a few tricks though, for instance when you press and hold it, the speaker will turn on, automatically connect to your device, then start playing one of your four Apple Music presets. Hold again, it cycles to the next playlist.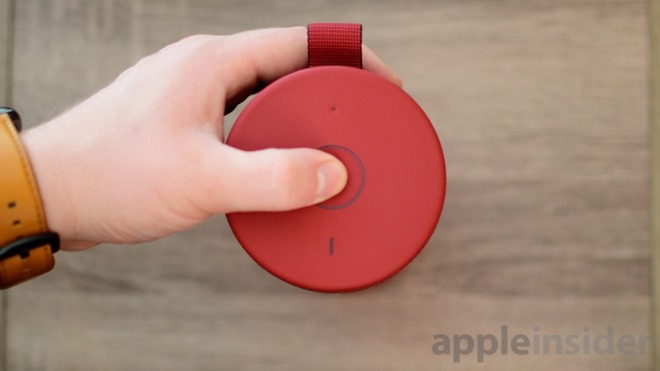 For volume adjustments, that is relegated to the large + and - icons along the front.
Around the back is a "hang loop" used to connect the speaker to a tree branch, the side of a backpack, or other structure while listening. Some sort of carabiner or rope would clearly be needed to do this, however.
Connectivity
Megaboom 3 connects to your devices over Bluetooth, rather than Wi-Fi, as is expected for a rugged portable speaker. Each speaker is able to connect to up to two sources at the same time, though pair with eight overall.
Using the app, multiple speakers can be connected together to amplify the sound. Over 150 can be connected, but we clearly didn't test out the limit.
Ultimate Ears rates the wireless range of the Megaboom at 150 feet. In our unscientific tests, we didn't get quite that amount, though it was certainly better outside with no obstacles in the way.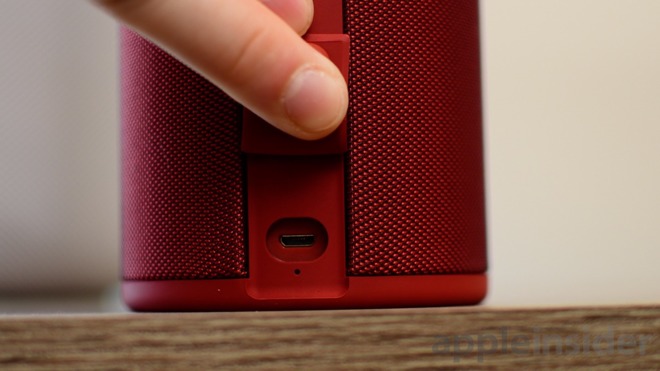 To charge the Megaboom 3, there is a micro USB port, which was relocated from the bottom to the back -- a much better location. However, it is still micro USB.
We can't say this too many times -- manufacturers
need
to start adding USB-C to devices rather than micro USB. Ultimate Ears says the choice was made because the market is not ready when it comes to USB-C adoption. But, how will the market ever adopt it if manufacturers refuse to add support?
It is hard to take Ultimate Ears seriously when they say the market is not ready when so many major new products are supporting it, and it is unquestionably the future of wired connectivity in the near future. Consider the Nintendo Switch, the latest cameras such as those
from Nikon
and
GoPro
,
new headphones
, and of course all of Apple's portable computers.
In our opinion, it is frustrating to see manufacturers release a new product at the tail end of 2018 and still opt to include micro USB instead of USB-C, especially as anyone who picks one up will likely want to keep it around for a few years.
As an alternative, however, Ultimate Ears did add support for their wireless Power Up charger that came out with their MegaBlast line of speakers.
Sound
We were very happy with the sound output on the Ultimate Ears MegaBoom 3, though it should be no surprise. For the price, the Megaboom 3 has some of the best sound available. There are certainly ones better, but few if any balance the sound with the price tag quite so well.
It is no surprise why these speakers are so popular. Other than the design, the sound is crisp and clear with enough bass to get the party started. Being able to connect multiple for even more amplification is sure to sell anyone.
We've also been consistent fans of the 360-degree speaker designs which really work well when listening in a room. Omnidirectional speakers seem to be where everyone is headed, and with the removal of the rubber bar down the front, the MegaBoom 3 just increased their lead here.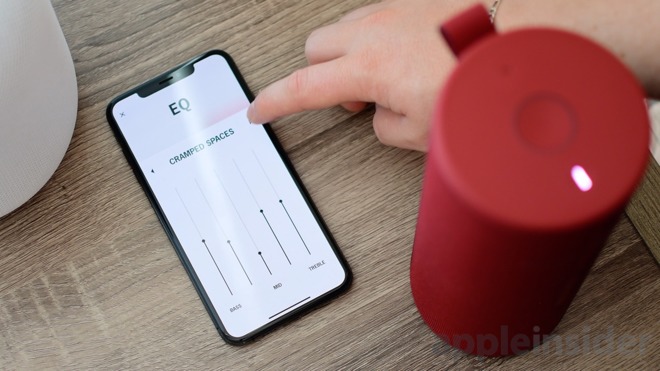 For those who want more control, Ultimate Ears has four different sound presets as well as an equalizer to tune it to your tastes. When indoors with our neighbors, we were able to turn down the bass. When we took it with us outside to play volleyball, we bumped it up.
Ultimate Ears says the MegaBoom 3 has a wider frequency range, as well as much more powerful bass when compared to the smaller Boom.
In total, the MegaBoom 3 can put out about 90 decibels of sound which is just below the 100DB put out by the
well-reviewed Marshall Kilburn II
. It is also just shy of Ultimate Ears other large speaker, the Wi-Fi connect MegaBlast, which boasts a maximum output of 93DB.
Ultimate Ears = ultimate sound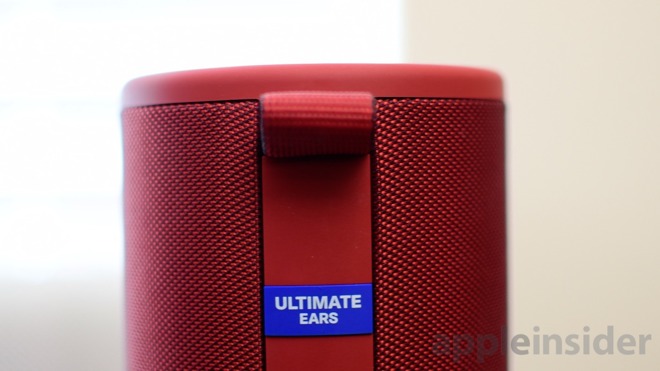 The new Ultimate Ears Megaboom is an amply capable speaker that is well suited for taking on the road, in small to large spaces. The durable exterior looks sharp, feels great, and is easy to clean should the need ever arise.
Our biggest qualm is the choice to continue to use micro USB over USB-C, but that shouldn't sway potential buyers too much.
Rating 4.5 out of 5
Where to buy
The Ultimate Ears MegaBoom 3 Portable Bluetooth Wireless Speaker
retails for $199.99
and is available in three colors:
Lagoon Blue
,
Night Black
and
Sunset Red
(the latter of which is available on Oct. 31 at Amazon).