These are the top features of the Nike+ Apple Watch Series 4
The Nike+ variant of the Apple Watch Series 4 is packed with amazing technology and features. AppleInsider digs into this special edition model and picks out our top features.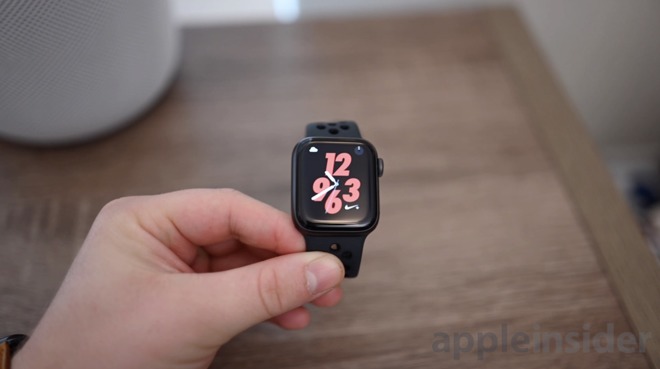 Like in years past, the Nike+
Apple Watch Series 4
is only available in aluminum, clearly with the athlete in mind. There are also both cellular, and GPS + Wi-Fi models in 40mm and 44mm sizes. All of our favorite features apply to all versions of this sporty wearable.
Exclusive bands
First on our list, are the exclusive bands. Bundled with each Nike+
Apple Watch
is either a Nike+ Sports Band or Sports Loop. There are three color combos of the Nike+ Sports Band -- black/black, black/white, black/volt -- all of which are available by a la carte.
New this year, is the Nike+ Sports Loop with a reflective yarn woven throughout.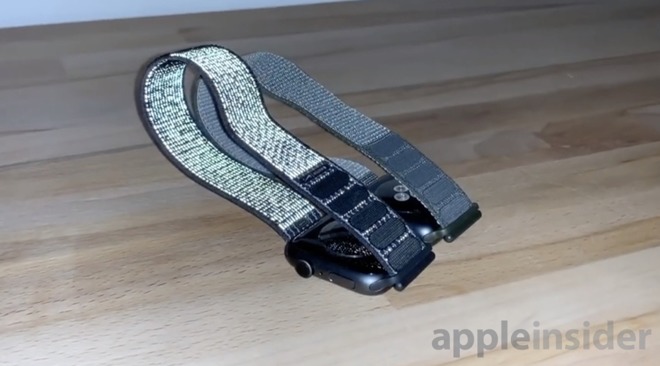 This is great for early morning and late night runners who are out in low light situations. It looks quite striking and can help you stand out, though it isn't a replacement for proper reflective clothing.
Exclusive watch faces
There are two great Nike+ watch faces as well exclusive to this version of the Apple Watch. Both an analog and a digital option are available, though the analog does support one additional complication over the digital.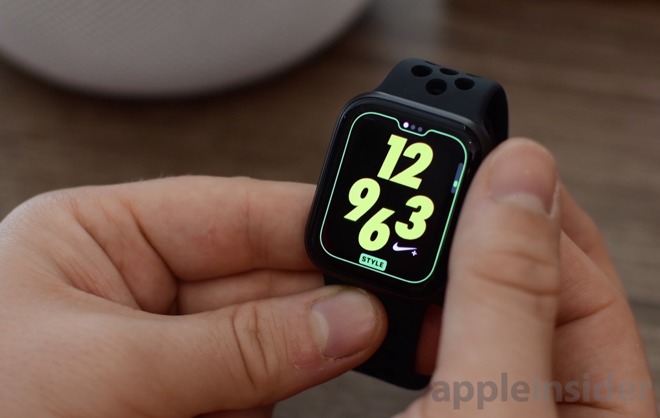 There are many configurable options for these faces including typeface, size, colors, and more. Our favorite was the full-screen analog face but it is a bummer that it doesn't support any complications in this state.
Nike complication
On those exclusive watch faces, is a non-removable Nike+ complication. On the digital face, it takes up residency at the top of the left column, a spot that could have gone to another complication. On the analog face, it sits just below the center, keeping the top two corners and bottom available for other complications.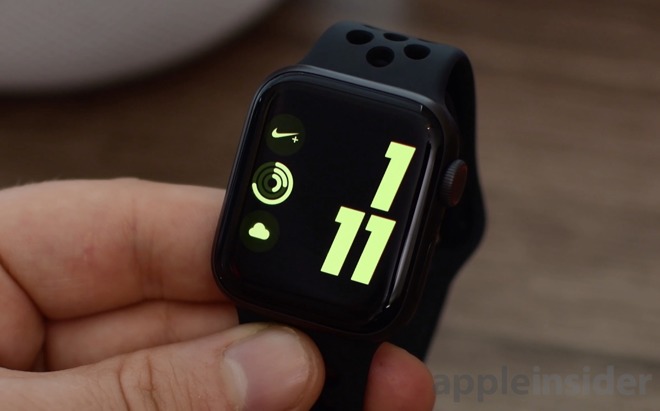 These complications are essentially shortcuts to the Nike+ Run Club app. If you're a frequent runner, it is a nice convenience to have. Of course, if you use other watch faces you can just use one of your existing complication spots for the same.
Ceramic back
Durability is key when using the Apple Watch for sports and workouts. That is why we love that the new Apple Watch adopts a more durable ceramic back with a sapphire crystal heart rate monitor cover.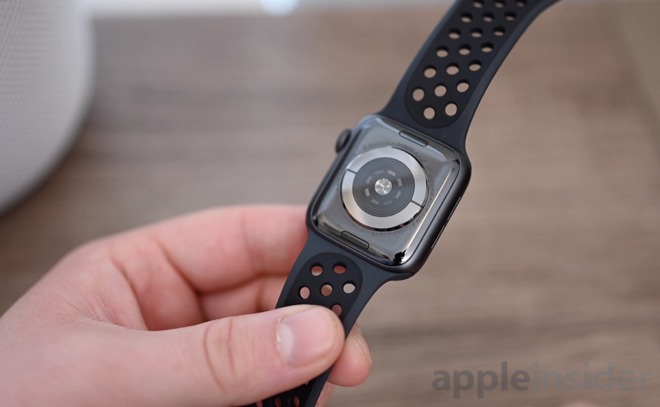 On the Series 3, high-end models such as the stainless steel would adopt sapphire crystal where the aluminum and Nike+ models had a more susceptible composite.
Additionally, the ceramic back allows for better signal pass-through which should improve cellular and Wi-Fi reception. If you are out on a run and streaming Apple Music, you don't want that to cut out, and with better cellular performance, it won't.
Display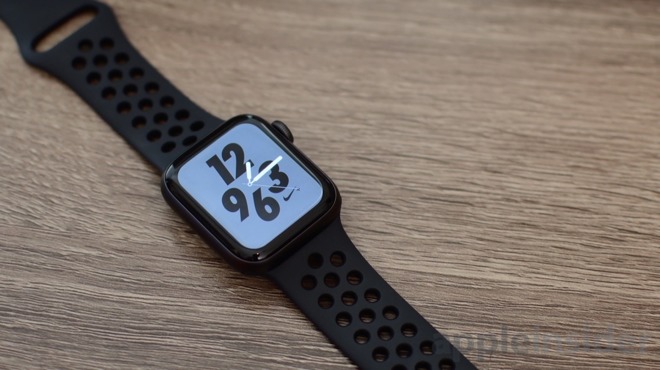 The new display had to be on our list. There has been debate on how much of a difference it makes, but to us, it is huge. Especially when you go back to looking at a smaller Series 3, which in comparison feels utterly cramped.
Now the display goes nearly edge to edge, while almost unnoticeably increasing the dimensions of the case.
For those using the Nike+ Apple Watch when running, a practical application is while out for a session. Especially with watchOS 5 and the new running workout metrics, we always keep an eye on our watch to gauge our performance. It is easier than ever with a larger display so we can quickly see our time, distance, and pace.
Series 4 upgrades
Lastly, lumped all together, are the other year-over-year improvements that are common throughout all the new models -- like the display and back are.
These make a huge difference in usability, even if they are small when taken one by one. This includes the faster processor, upgraded accelerometer and gyroscope, louder and clearer speaker, relocated microphone, and slightly thinner body.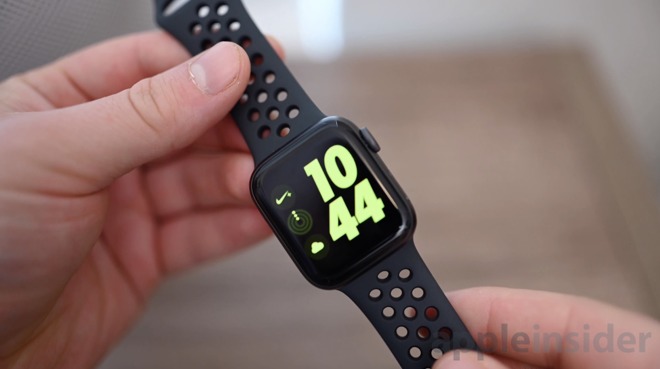 Where to buy
Debating whether to purchase the Nike+ version of the Apple Watch Series 4? Let
AppleInsider
help you decide which model is right for you.
Nike is currently accepting orders for several of the
Nike+ Series 4
devices, with free delivery in an estimated two to four business days.
Abt.com
also has a number of the watches in stock, with the remaining backordered two to four weeks.
For the latest deals and product availability, be sure to check out our
Apple Watch Price Guide
.