Crime blotter: AirDrop Cyberflashing rises, iPad theft leads to high-speed chase, and Appl...
Two Apple thefts in the same part of New Jersey, an indictment for a professor who spent thousands of federal grant money on Apple purchases, and more, in AppleInsider's latest in an occasional series, looking at the world of Apple-related crime.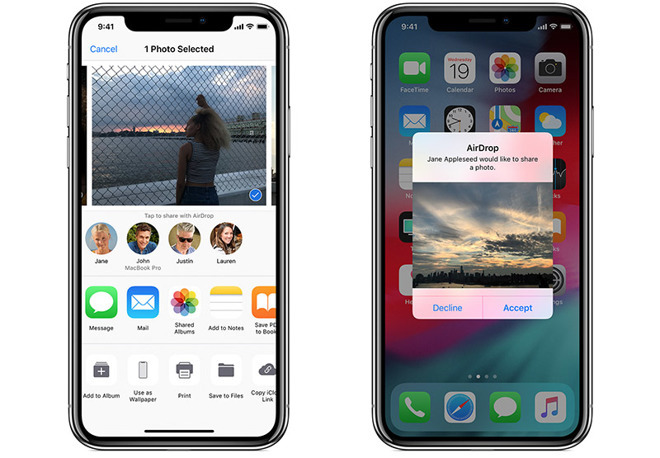 AirDrop
Tracking of stolen iPad leads to chase, shots fired
The theft of an iPad from a car outside a fitness center led to a high speed chase after police tracked the device and pursued the vehicle. According to
WSB-TV
in Atlanta,
a pair of 17-year-olds stole the iPad
, which was then tracked to a car that had also been stolen from an airport car rental lot.
The ensuing chase, which included shots fired from police, ended when police stopped the car using spike strips. Following the forced stop, the drivers got out and ran across I-85.
They were both captured on foot, with one running across eight lanes of traffic, and the other later found hiding under a woodpile.
"Cyberflashing," via AirDrop, reportedly on the rise
The act of sending lewd photos to unsuspecting strangers' phones through AirDrop-
known as "cyberflashing," is allegedly on the rise,
according to a local news report.
CBS 3
in Philadelphia references
recent reports that New York lawmakers
are seeking to "help prosecute the digital sexual harassment."
There aren't any statistics shared to show how prevalent the practice is, but users are advised to
adjust their privacy features
.
$3,000 in iPhones taken from N.J. Target
A group of thieves
took display iPhones worth a total of over $3,000 from a Target
in Marlton, N.J., the
Cherry Hill Courier Post
newspaper reported. The theft, which took place Nov. 28, took just four minutes, and the thieves fled in a Dodger Charger.
Couple tries to use stolen card For $5,000 Apple Store purchase
At that same Target last month, a couple used a stolen credit card to spend $900 and
then attempted a $5,000 purchase at a nearby Apple Store
which was declined. Police say the man and woman stole the card by lifting a woman's purse at a Whole Foods.
The suspects got away.
Elderly man falls for "sophisticated" iPhone scam
An 81-year-old Florida man last month fell for an online scam that entailed buying and selling a shipment of iPhones. According to
WFLA
,
he was offered $200 per transaction
in order to send a shipment of iPhones- but once he bought the phones, a man immediately pulled up and stole the items out of his car.
After the theft, the "employers" asked him to buy eight more phones -- which he did -- and then didn't hear from the scammers again.
Professor spent thousands in grant money on Apple products
A former college professor
has pled guilty to federal charges that he stole money
earmarked for federal research grants and spent it on purchases from Apple, Amazon, and eBay. Jichun Zhang, a former Research Associate Professor at the University of New Hampshire's Institute for the Study of Earth, Oceans and Space (EOS) spent a total of $6,900 worth on improper purchases. According to a news story in
Seacoast Online
earlier this year that cited the indictment, Zhang
made one Apple purchase totaling $2,569
.
Sentencing is set for March 2019.
Credit card scam perpetrators bought Apple products
A duo was recently indicted on federal charges that they
carried out a scam to bribe Postal Service employees
to give them credit cards stolen from the mail. And when they used them, they favored Apple products with their ill-gotten gains. According to
Patch
, when the scam operated beginning last year, the perpetrators often used the stolen cards to purchase "Apple MacBook Pro devices and other Apple products."
They face numerous charges, including bank fraud conspiracy and aggravated identity theft.
MacBook Pro stolen from DJ
A disc jockey who performs around nightspots near Colchester in the U.K. had the MacBook Pro he uses for his DJ sets
stolen from the bar where he works
. According to
Gazette News
, a man was caught on CCTV entering the bar and taking the 15-inch laptop, which contained the entire collection of music he uses when performing.
Man and boy arrested after thefts in Chicago suburbs
Two people, an 18-year-old man and a juvenile boy, were arrested after carrying out thefts of iPhones and iPads from Sprint and T-Mobile stores west of Chicago. According to the
Chicago Sun-Times
,
the two each face four counts of burglary and theft
, and two of their accomplices remain at all.
Have an Apple-related crime story for us?
Email AppleInsider
and tell us about it!.