Sonos One 'Gen 2' smartspeaker has upgraded internals, same exterior design [u]
Posted:
in iPhone
edited March 2019
Starting Thursday Sonos will sell a revised "Gen 2" model of its AirPlay 2-compatible One smartspeaker, largely similar to the original but better futureproofed. [Corrected with Thursday launch date]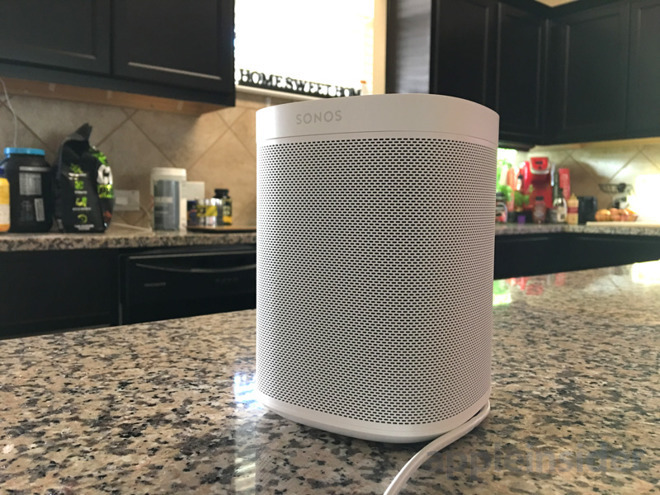 The new model will have a faster processor and extra memory, Sonos told
The Verge
. The company didn't say why
enhanced performance
was needed, but it regularly introduces new features through software updates, some of which are incompatible with older speakers. AirPlay 2, for example,
won't work with some Sonos models
unless a recent device like the One or Beam is on the same network.
Another Gen 2 upgrade is Bluetooth Low Energy. This makes initial setup easier, since Gen 1 models require iPhones and iPads to temporarily switch Wi-Fi networks.
Still missing from the speaker is Google Assistant support, due sometime in 2019. The product
launched with Amazon Alexa in 2017
, but was always intended to support all three major voice assistants.
The Gen 2 will sell for $199
at Sonos
and participating retailers. Remaining
Gen 1 units
will sell at a $20 discount.