Apple touts workplace synergy in 'The Underdogs' ad
A new short film released by Apple on Tuesday depicts how the company's products and services come together in the workplace to make a seemingly impossible task possible.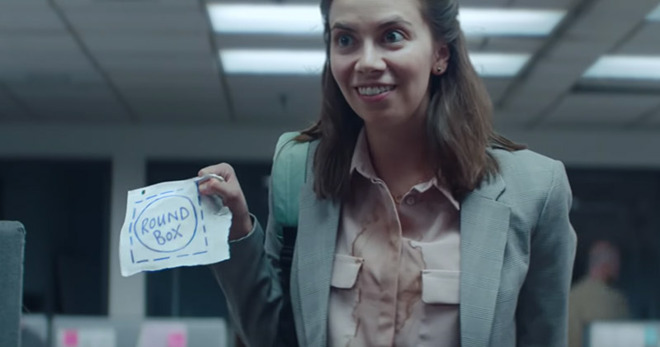 The three-minute ad, titled "Apple At Work -- The Underdogs," demonstrates the benefits of using Apple gear in a frenetic work environment.
The short starts with a woman walking off an elevator, a coffee stain running down her blouse. We soon learn that what at first glance appears to be an unfortunate mishap was actually the result of a serendipitous -- if not costly -- encounter with a top executive who agreed to entertain a pitch meeting.
There is a problem, however, as the woman and her team are given only two days to take an idea, the "round box," from concept to reality.
Using a suite of Apple hardware and software, the team of four powers through the arduous process, from brainstorming to financials to prototyping and design. Spotted throughout the video are iPhone, iPad Pro, iMac, MacBook Pro, Apple Watch, Apple Pencil, Siri, FaceTime, AirDrop, Keynote and Microsoft Excel.
The spot makes good use of film tropes for the sake of humor, while the comedic acting and direction is a fresh departure from Apple's usual style.
The ad ends with the four colleagues standing in the office elevator, waiting to take their now finished presentation -- a round pizza box -- up for review.
Apple in the video's description includes a link to its business
webpage
, which features the new film and a brief explainer:
Apple products help employees work more simply and productively, solve problems creatively, and collaborate with a shared purpose. And they're all designed to work together beautifully. When people have the power to work the way they want, with the tools they love, they can do their best work and change the future of their business.
In typical Apple form, the video includes a few easter eggs. Perhaps most notable is that the round pizza box is an actual Apple product, one reserved for customers of its Caffe Macs cafeteria. The company even owns a patent for the efficient pie protector.