BMW owners unable to access CarPlay due to apparent subscription service outage
Posted:
in iPhone
edited March 2020
A number of BMW owners are unable to access Apple's CarPlay from their in-car infotainment systems after the German marque's ConnectedDrive subscription service suffered an outage early this week.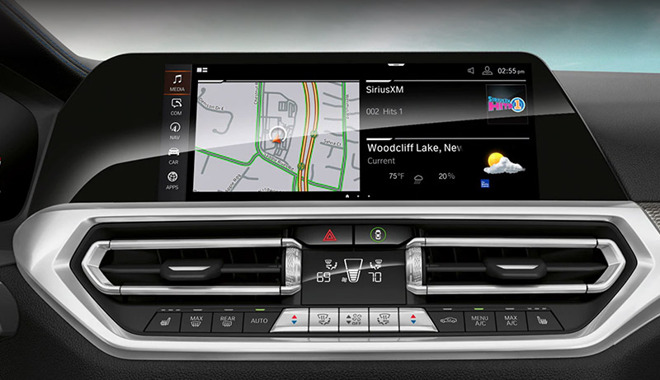 While BMW has yet to comment on the apparent outage, owners believe
CarPlay
was made inaccessible when ConnectedDrive went down on Monday. Other drivers outside of the U.S. claim CarPlay has been unavailable for over a month.
The ConnectedDrive
subscription service
manages car infotainment, mobility and remote control systems, and serves as a gatekeeper to connectivity features like CarPlay. Some surmise that without confirmation of paid monthly dues, a car's network-connected head unit will not authorize access to select apps and services. It appears CarPlay is among those products impacted by the downtime.
Multiple reports listed in a
Reddit thread
spotted by
9to5Mac
seemingly
support
the theory.
Interestingly, some BMW owners claim the ConnectedDrive outage also affects cars not covered by the subscription service, or more specifically older models in which the feature was offered as a factory upgrade.
When BMW introduced CarPlay to its lineup
in 2016
, the carmaker charged customers what amounted to a $300 activation fee. The company last year revealed a new
pricing structure
that gates CarPlay behind a subscription plan facilitated under ConnectedDrive.
Don Smith, technology product manager for BMW North America, pitched the strategy that charges customers $80 a year after 12 months of free access, as a win for price-conscious consumers.
"This allows the customer to switch devices," Smith said in an interview at the Detroit Auto Show in 2018. "A lot of people buy [CarPlay] and think its okay, but sometimes they stop using it or switch to Android."
BMW is one of only a handful of carmakers that charge for CarPlay access.
BMW has not addressed the issue publicly and it is unknown if the company is working to resolve the complication. Customers who have sought assistance from dealerships say service technicians are citing a
system-wide problem
with ConnectedDrive, but have found no further information on the matter.