'Fortnite' on the new iPod touch is playable, but with limits
Popular battle royale title "Fortnite" isn't able to run on the sixth-generation iPod touch -- but how well does it perform on the new iPod touch with A10 processor?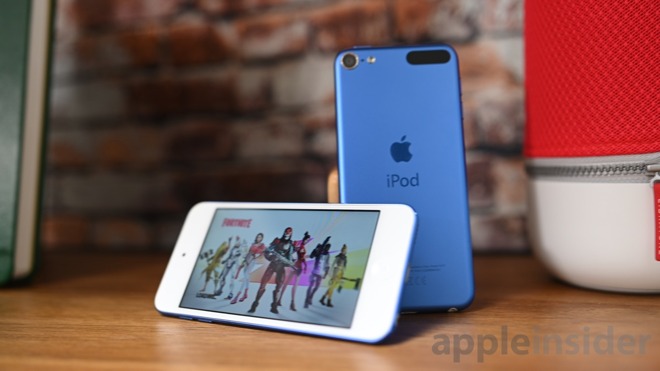 Fortnite on the new 2019 iPod touch
The latest generation iPod touch is powered by the same processor in the iPhone 7, and has 2GB of RAM all pushing a four-inch Retina display. But, as we discovered, the A10 in the iPod Touch doesn't deliver the same performance as it does in the iPhone 7.
Once we booted up the game and logged in, we headed to the settings. On this device, you are limited to "low" quality. "Medium" through "epic" are unavailable to choose. We were also limited to either 20FPS or 30FPS for frame rate -- no 60FPS here.
You see the impact of the "low" setting even on the main screen. Upon close examination, you can see the jagged edges that surround all of the graphics. This isn't due to the display, simply because of that quality setting.
We then jump into a match and are pleasantly surprised by the performance. Everything felt very smooth with only the occasional dropped frame at the 30 FPS setting.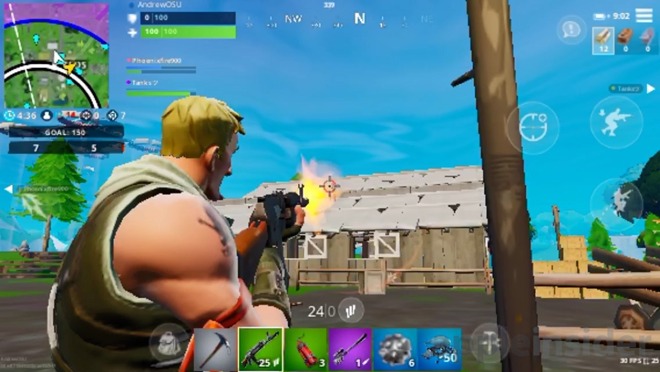 Fortnite graphics on the 2019 iPod touch
More surprisingly, we didn't mind the four-inch display. We had become so accustomed to the larger screens on our iPhones and iPads we weren't used to it but the device is so small and light it was quite nice to play on. It was even better when we connected our
SteelSeries Nimbus
controller to have even more room on the display.
There were on-screen assets that were almost too small, but for the most part, we made everything out and played several successful rounds without being adversely impacted by the size.
There is no getting around the fact this is still a small device with an older processor, but it does manage to play the most popular battle royale game and that is something to be excited about. We will be even more excited this fall when
Apple launches Apple Arcade
that will bring many exclusive titles to iOS devices.
Where to buy
Both
B&H Photo
and
Amazon
are currently accepting preorders for the seventh-generation iPod touch in a variety of colors and storage capacities.
32GB iPod touch (2019)
128GB iPod touch (2019)
256GB iPod touch (2019)