Netatmo Smart Video Doorbell to support HomeKit Secure Video at launch, indoor & outdoor c...
French smart home manufacturer Netatmo was one of the first announced to support Apple's upcoming HomeKit Secure Video standard when it launches this fall, and now we know what cameras from the company will be receiving the new storage and encryption feature.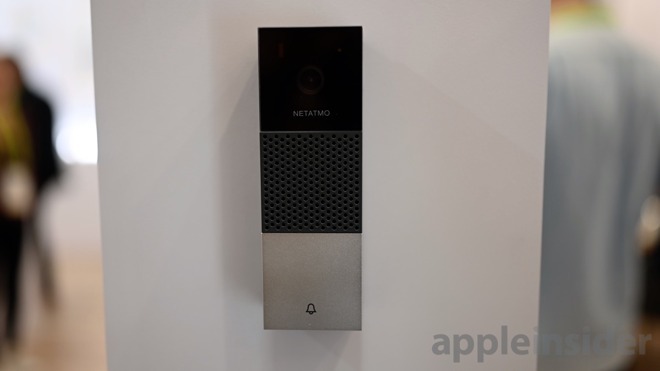 Netatmo Smart Video Doorbell is coming later this year
Apple featured Netatmo's logo prominently on stage at its annual developer conference alongside Eufy and Logitech as launch partners for HomeKit Secure Video. The new feature will allow HomeKit security cameras to locally encrypt video and then store it in Apple's own iCloud servers where it is out of reach of prying eyes.
Netatmo has revealed that the
upcoming Smart Video Doorbell
will support HomeKit Secure Video at its launch later this year and both the
Smart Indoor Camera
and
Smart Outdoor Camera
will support the feature as a free automatic firmware update soon after.
Users have been clamoring for this feature for some time. Currently, they must rely on third-party servers to store their video which are not necessarily as secure -- or private -- as Apple's own.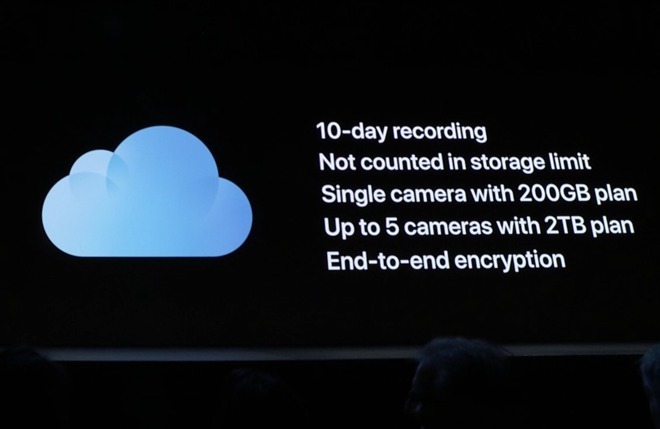 Apple iCloud storage recording
Apple will store up to ten days of recordings inside of iCloud for one camera if subscribed to the 200GB iCloud Storage Plan and will store up to ten days of recordings for five cameras if on the 2TB iCloud Storage Plan. HomeKit Secure Video recordings will not count against your storage capacity. The 2TB plan runs users $9.99 a month which is favorable compared to third-party storage plans and iCloud also has far more features to back it up outside of video storage.
Also
announced at WWDC 2019
is support for HomeKit routers which will first be supported by Linksys and Eero.