Apple Pay goes live in the Netherlands
Dutch bank ING has introduced support for Apple Pay in the Netherlands. It's the first bank in the region to do so and comes two years after the first trials were reported.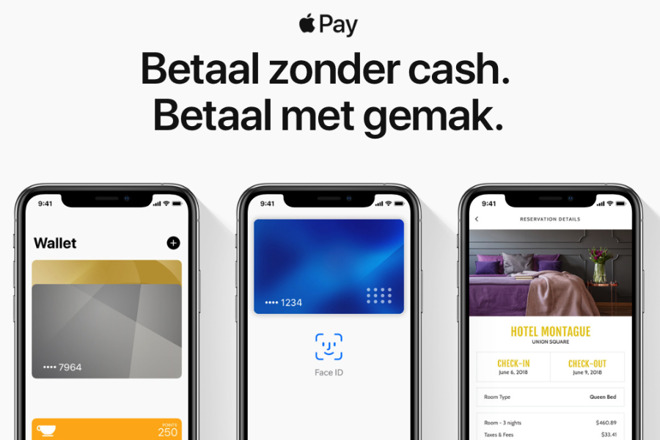 As previously expected, ING bank has begun officially supporting
Apple Pay
in the Netherlands, almost two years after the region was originally expected to get it. ING has been
promoting the coming of Apple Pay for the last six weeks
and has now confirmed it on its official site.
Apple's local Netherlands site
has details as well.
"Pay smoothly with Apple Pay,"
says ING's site
(in translation). "Paying becomes easier than every with Apple Pay. It works of course online and also in all stores where you can pay contactless. Pay with your iPhone, Apple Watch, iPad and Mac in stores, in apps and in web shops. Just switch on in your ING app."
ING customers in the region who use the bank's Mobile Banking App should have received a notification message saying that the service is live, according to the bank's previously tweeted information.
The launch in the Netherlands is significant because it comes five years after the original rollout of Apple Pay in the US and there have been repeated delays bringing it to the region.
However,
Tim Cook mentioned in the April 2019 financial earnings call
that more countries would soon be coming.