New Philips Hue bulbs updated with Bluetooth connectivity
Philips has updated the Hue line with Bluetooth-equipped bulbs replacing the Zigbee-only ones, but they still need the Hue Bridge to work with HomeKit.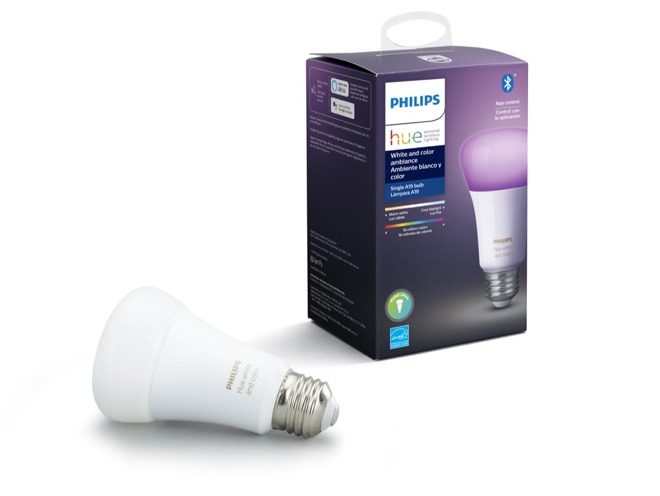 Hue with Bluetooth are now available in A19 and BR30 bulb types
Starting today, new A19 and BR30 Hue bulbs are available that support Bluetooth alongside the traditional Zigbee. These new Bluetooth bulbs are designed for those who are just starting out their smart home or don't have access to the internet to control their bulbs.
They are set up using the new Hue Bluetooth app, and up to 10 can be controlled through the app. A hub is not required for connectivity through Amazon Alexa or Google Assistant.
HomeKit is not supported in these bulbs over Bluetooth and still requires the Philipe Hue Bridge. At any time users can add the Philips Hue Bridge to unlock additional functionality such as support for Hue accessories and Apple HomeKit.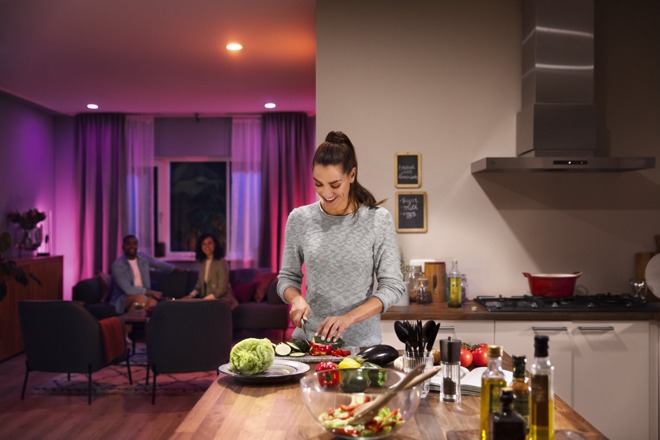 Hue with Bluetooth are now available in A19 and BR30 bulb types
Like the existing bulbs, white is just controllable and dimmable and stays a natural white, White Ambiance can be adjusted from a warm to cool hue of white, and White and Color Ambiance can adjust the shades of white as well as the full color spectrum spanning millions of different hues.
The new Hue with Bluetooth bulbs will replace the existing A19 traditional bulbs and BR30 downlight bulbs which are the two most common. They each come in White, White Ambiance, and White and Color Ambiance. for $14.99, $24.99, and $49.99 respectively.
Additional bulb styles will be adding Bluetooth in 2020. So far it has been a busy year for Signify and Hue. After releasing a pile of outdoor lights
at CES 2019
, they've launched an
outdoor light strip
, an
outdoor motion sensor
, and the
indoor Aurora dimmer
-- all of which
AppleInsider
has reviewed recently.
The
new BR30
and
new A19
bulbs can now be ordered on Amazon, each in White, White Ambiance, or full White and Color Ambiance versions.