New Apple iPhone ad sells Face ID as the perfect lazy sign-in option [u]
Posted:
in iPhone
edited August 2020
Apple on Monday premiered a new iPhone TV ad, "Nap," concentrating on the minimal effort needed to use Face ID.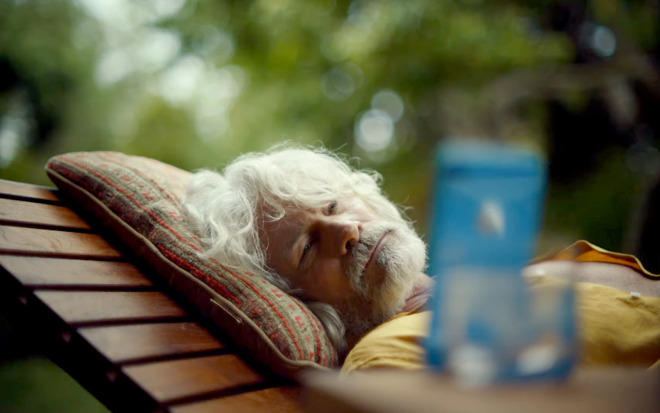 The 40-second spot stars a man napping on an auto-reclining chair in his backyard, with an
iPhone XR
perched on an endtable. As he raises the chair to check a barrage of incoming texts, the phone unlocks and displays his notifications without him lifting a finger.
"Even easier and more secure than Touch ID," a tagline reads. "That's iPhone."
Apple has previously highlighted the usefulness of
Face ID
as an authentication system in a video ad spot. In
July 2018
, the feature in the iPhone X was marketed in a commercial featuring a man on stage struggling to remember his password under pressure.
Face ID is so far present only on the iPhone X, XR, XS, and XS Max, as well as 2018 iPad Pros. Even 2019 Macs and iPads so far lack the technology, presumably because of the parts cost of TrueDepth cameras combined with wanting to upsell people on more profitable hardware.
Apple recently enabled Face ID and Touch ID logins
for iCloud on the Web
, though only for people using beta operating systems.
Update:
Apple published the "nap" add alongside a complementary video touting Face ID over Touch ID on its main YouTube account. The second ad, a 30-second short, focuses on Face ID's speed and ease of use as compared to last-generation Touch ID authentication.